Amazing Steampunk Camera Workstation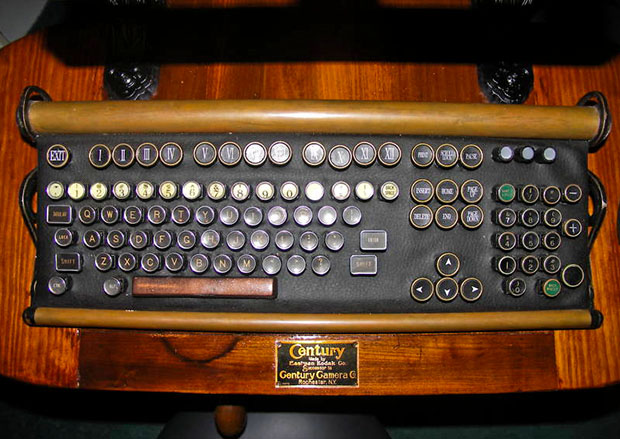 For sale on eBay is a Century Studio Camera by Eastman Kodak transformed in steampunk fashion into a computer workstation. The auction starts at $5,000, but you can Buy it Now for 7,500. The workstation is shown with a matching steampunked keyboard, but it's not included in the auction.
Amazing 'Steampunked' original Century Semi-Centennial No.1 Portrait Studio Camera (Eastman Kodak manufactured in Rochester NY) — totally restored and transformed into a modern computer workstation! Our restoration includes all the original parts of the Century camera with some additional period items including Victorian 'Lion' Angle Brackets and brass balls.