The Impossible Project May Not Be Possible After All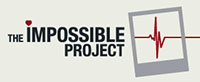 After Polaroid announced that it would stop producing instant film in 2008, a group called The Impossible Project acquired the last instant film production facility in the Netherlands in a bid to save the beloved medium. This past weekend, the group ran into "an unexpected problem with one of the components vital for production," possibly jeopardizing the project.
The group was scheduled to hold an event on February 22nd in New York, where the original instant film was announced 63 years ago, but that has been postponed. In their press release, they state,
On 22nd MARCH 2010 [the project leaders] will disclose whether or not their Impossible Project will be possible.
On behalf of all the Polaroid-enthusiasts who read PetaPixel, we wish The Impossible Project Godspeed!
(via Amateur Photographer)
---
Update:
Hmmm… The group (@ImpossibleUSA) has tweeted a response to this post, stating that the problem was simply a shipment issue by one of the suppliers. However, if you read the press release on their website, it sounds much more dire than the situation apparently is.