Instagram Announces New Editing Features for Photos and Reels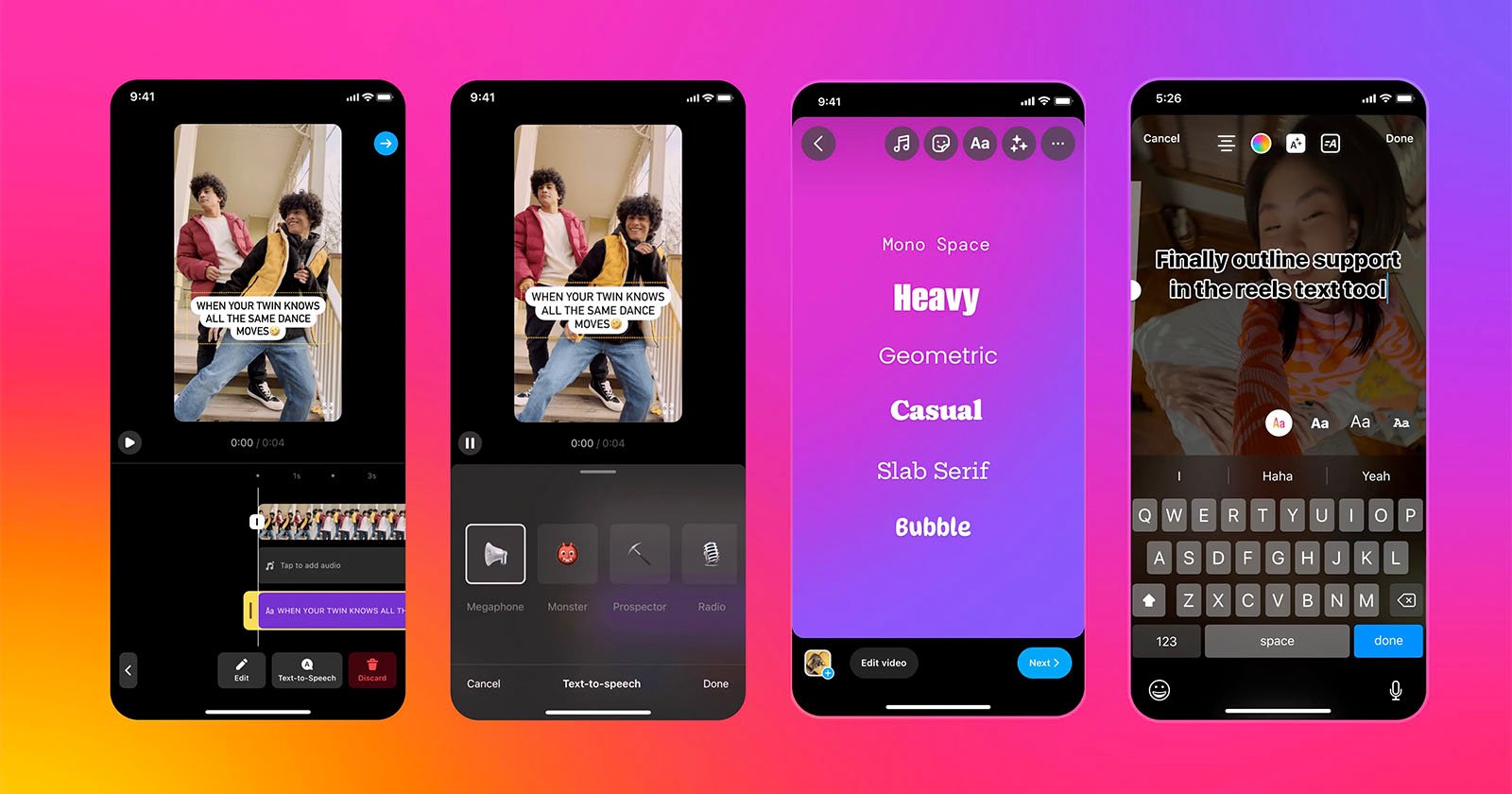 Instagram announced Wednesday that it's upping its editing game by providing users with new tools.
The added features, which were first announced on parent company Meta CEO Mark Zuckerberg's broadcast channel, focus primarily on Reels, Instagram's TikTok clone. But there are new features throughout the app as well.
Reels gets undo and redo abilities and a Media Clip hub where users can add clips with audio. It will now be possible to turn pieces of Reels and Stories into custom stickers. Instagram also says it is testing the ability to make custom stickers from photos and videos in a user's library or from content seen on the app. The company explains that this will only be available for "eligible" Instagram content, so it'll likely be optional.
More photo filters will be available along with 10 new text-to-speech voices and additional text and font styles. These styles will be available in "hundreds of languages," according to Instagram and are meant to enhance the readability of text.
Another useful new feature is Instagram's overhaul of Drafts. This includes the ability to see all drafts of Reels, complete with preview and naming tools. Plus, users will be able to schedule drafts for future sharing.
In addition to the expanded editing capabilities, users can now get richer info about how people view their content with insights on Replays and a Retention Chart, which shows data like watch time. The new Replays metric also means users might see an uptick in their overall view counts.
"We're making it more fun to create directly in the Instagram app and take your content to the next level. We're testing the ability for you to scale, crop, and rotate individual clips," a release from Instagram explains.
And, of course, there are some TikTok competition features.
"And when you're looking to find the right audio for your Reel, we're testing new ways to access the audio browser, or trending audio. Take a look at the top of the Camera Roll to quickly jump to the audio page and find what inspires you," the release adds.
It's unclear when these features will roll out. Some may also be limited to certain users as Instagram says certain tools are only being tested.
---
Image credits: Instagram