Photographer Trey Ratcliff Creates AI Bot That Will Critique Your Photos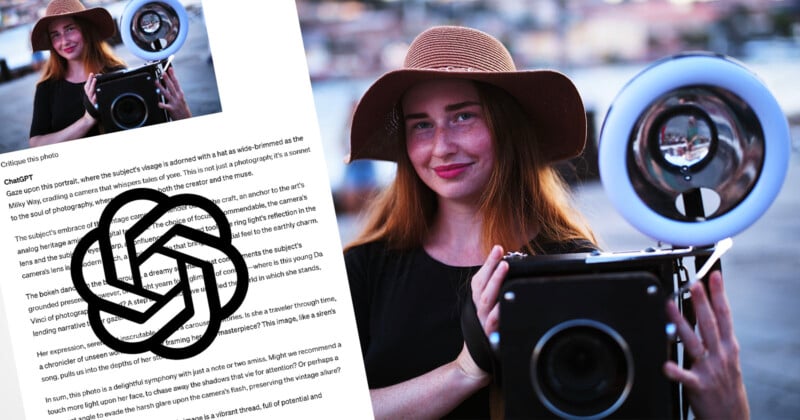 Famous photographer Trey Ratcliff has created a photo critique GPT which recreates him giving photo feedback.
The artificial intelligence (AI) bot harnesses ChatGPT's technology and Ratcliff says it was trained on over 5,000 of his blog entries and his published books on photography.
"I've also kind of trained it on my sense of humor, so I hope you are entertained while your photo is getting critiqued," writes Ratcliff on his Instagram page.
Ratcliff's blog entries are about composition, color, golden ratio, et cetera; this informs the bot of his style as the neural network learns about photography.
The service is free but users will need to be signed up to the latest version of ChatGPT.
"I just don't have time to give as many critiques as people like," explains Ratcliff in a video posted to his Instagram. "But you can upload whatever photo you want, it's all private so you can upload your bathroom selfies or whatever."
Testing Out a Photo Critique GPT
PetaPixel tested out Ratcliff's AI persona: Immediately, it's striking how well the AI reads what's in the photo, accurately describing minute details.
A portrait of a vintage photographer was praised for getting its "subject's eyes sharp" and noting the "bokeh dancing in the background."
However, the photo critique GPT also added some constructive feedback: "One might yearn for a glimpse of context–where is this young Da Vinci of photography situated? A step back could have unveiled the world in which she stands, lending narrative to her gaze."
The AI bot also gently criticized the photo's lighting.
"Might we recommend a touch more light upon her face, to chase away the shadows that vie for attention?" It whimsically writes in the style of Ratcliff.
Personal GPTs
Building custom GPTs is a new feature rolled out by OpenAI which describes it as a "new way for anyone to create a tailored version of ChatGPT to be more helpful in their daily life."
AI image generator DALL-E 3 falls under one of these personal GPTs which is exclusively available to ChatGPT Plus and Enterprise customers.