Scarlett Johansson Takes Legal Action Against AI App That Used Her Image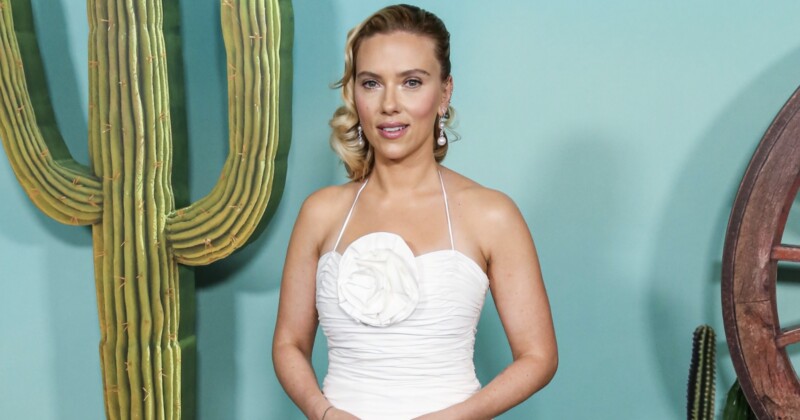 Scarlett Johansson has taken legal action against an artificial intelligence (AI) app that used her likeness and name in an advertisement without consent.
The ad, posted by an image-generating app called "Lisa AI: 90's Yearbook & Avatar," used real footage of Johansson to generate a deepfaked clip of the actress.
Variety reports that the ad had included a disclaimer under the image of Johansson which stated: "Images produced by Lisa AI. It has nothing to do with this person."
However, an attorney for Johansson says that the AI company had used her likeness without permission and took footage from a campaign the actress did with fundraising company Omaze. The attorney says that Johnsson will be taking legal action against the AI app.
"We do not take these things lightly," Johansson's attorney Kevin Yorn tells Variety.
"Per our usual course of action in these circumstances, we will deal with it with all legal remedies that we will have."
The ad, which was posted on X (formerly known as Twitter) on October 28, appears to have since been removed.
According to Variety, the ad begins with an old behind-the-scenes clip of Johansson on the set of Marvel's Black Widow.
"What's up guys? It's Scarlett and I want you to come with me," Johansson says.
Then a graphic covers her mouth and the screen transitions into AI-generated photos that resemble the actor. A deepfaked voice that imitates Johansson then continues speaking and promotes the AI app.
"It's not limited to avatars only. You can also create images with texts and even your AI videos," says Johansson's deepfaked voice.
"I think you shouldn't miss it,"
The issue of stars' likenesses being used without permission is expected to become more common as the entertainment industry grapples with the implications of AI. Last month, Tom Hanks warned fans that an advert that appeared to be fronted by him was actually an AI-generated deepfake video.
AI has also emerged as a key issue in Hollywood and is a key reason for the actors' strike. Actors fear their likeness being used without their permission and want studios to agree to restrictions on its use.
---
Image credits: Header photo licensed via Depositphotos.