Photographer Buys and Restores Treasure Trove of Centuries-Old Slides
A photographer who bought a box of "dirty and dusty" photographic slides for $33 (£27) at an auction was amazed at the quality of the images that are believed to have been taken at the beginning of the 20th century.
Roger Liptrot from the United Kingdom purchased the centuries-old pictures and went on YouTube to find a tutorial on how to clean them up.
"The majority were really crisp, some were slightly blurred but in those days if someone moved slightly that would happen," Liptrot tells PetaPixel.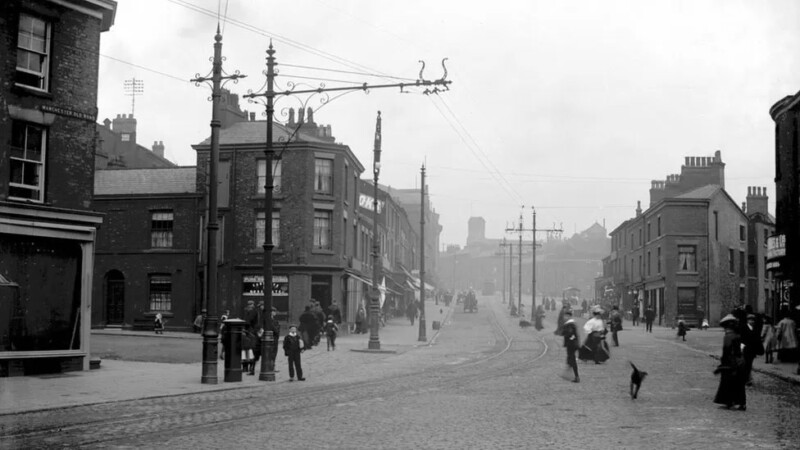 The fascinating photos are believed to be taken in the northern England town of Middleton, close to Manchester.
However, little is known about the photographs and the only clue is a name written on the box lid: "Ernest Timperley."
Liptrot believes that Timperley is the photographer who took the photos that offer a glimpse into a very different world.
"For that time [Timperley is good]," says Liptrot. "Glass slides always fascinated me because they're so big so the quality is there. For the early 1900s, I think they're smashing."
Liptrot, 70, looked through old records for the town of Middleton and found a Mr. Timperley listed as a 24-year-old calico printer's apprentice and presumes he is the photographer.
As for the camera, Liptrot thinks the slides are four-inch square glass. "I would think it was the type of camera where it had a tripod and you have to throw the cover over it to do the pictures," he adds.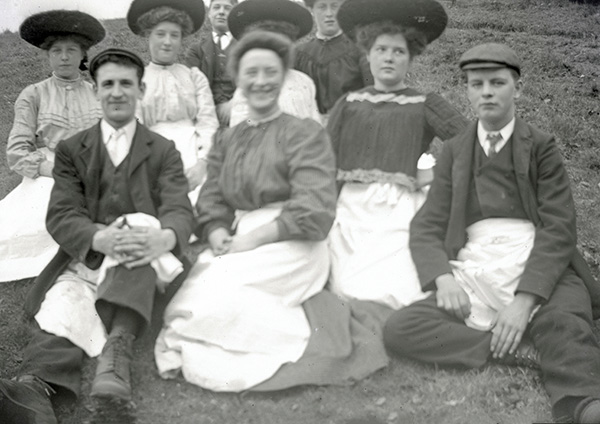 After Liptrot had restored the photos, he scanned them on a flatbed Epson scanner and wants to share the images in the hope that someone might recognize some of the people in the images so he can find out more details.
"They were in such a state and hadn't been touched for ages," he tells the BBC. "They were dirty and dusty, so I couldn't believe it. I was blown away. They're just terrific."
---
Image credits: Photographs courtesy of Roger Liptrot.