New Excire Foto 2024 Update Adds Powerful Prompt-Search and AI Tools
Excire Foto has announced Excire Foto 2024 which brings five separate artificial intelligence (AI) engines and two new features: Prompt-Search AI and X-Tetics AI.
Exire Foto says that by leveraging five state-of-the-art AI models, users can use a new Prompt-Search AI tool to instantly retrieve images by inputting text descriptions (e.g., "Grand Canyon sunset" or "person by the Eiffel Tower with a yellow umbrella"), while the X-tetics AI tool will intelligently rate each image based on its aesthetic qualities.
The company says the X-tetics AI tool has been trained on data from hundreds of thousands of photos and input from expert photographers to help the system intelligently score users' images with the goal of making it easier to quickly find the best images out of their sets to work on.
Exire Photo claims this new update will help usher photographers into a new era of image organization where keywording, image evaluation, culling, and retrieval are almost entirely automated, enabling photographers to spend less time behind the computer and more time on their craft.
"Our vision was to combine cutting-edge AI with intuitive design to provide an unparalleled photo-management experience," Erhardt Barth, CEO of PRC and a machine learning expert at the University of Lübeck, says. "Photos cataloged with Excire Foto 2024 aren't just stored. They're always at your fingertips, ready to be revisited any time you wish."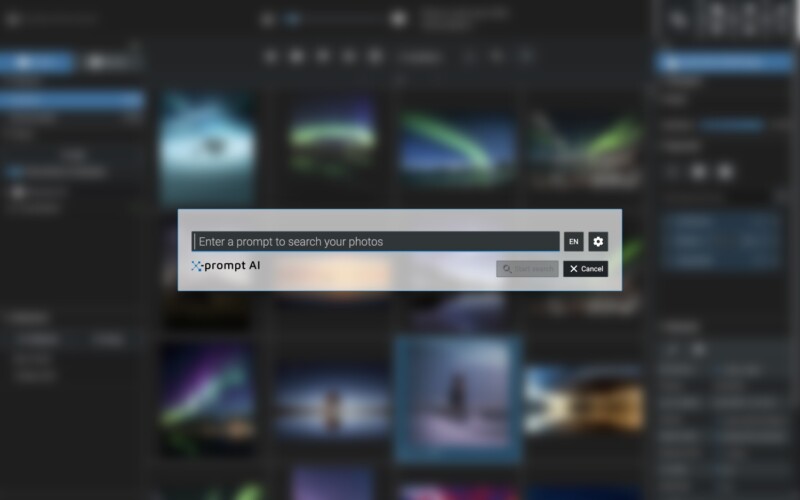 The updated Excire Foto 2024 also boasts several new features designed to speed up and provide shortcuts for photographers' traditional file-management bottlenecks, hopefully eliminating what the company calls "tedious workflow tasks" to make the editing experience more enjoyable for both hobbyists and professionals alike.
Using the X-Prompt AI tool, users will be able to find files in their Excire databases simply by inputting a description of what they're looking for like "house on a lake at sunset" and the system will instantly return images in their library that match the criteria. According to the company, the new AI engine is capable of understanding complex sentences, context, and even abstract concepts such as "happiness" and "sorrow" which should make searching for particular images in massive libraries incredibly easy.
The new X-tetics AI feature independently evaluates each image uploaded to a user's catalog and outputs a unique Aesthetics Score for each file. The aesthetics ratings can then be used to identify the most shareable (or most deletable) images from a photoshoot, as well as to find hidden gems from deep within an image database.
Leveraging the improved X-tags AI tool, users will be able to automatically categorize files by having Excire Foto analyze the images upon import and applying any relevant keywords automatically to help in future searches and categorization. This will help speed up a user's workflow by avoiding having to manually enter them like most traditional raw-processing and library tools.
Excire Foto 2024 also improves upon the X-face AI and X-Alike AI tools which makes finding, organizing, and culling images easier for its users by leveraging facial recognition technology to categorize and retrieve files containing specific characteristics such as age, sex, or even the presence of a smile. The X-alike tool will go a step further and identify any similar files based on the initial prompt.
The 2024 update brings additional updates and enhanced features like the include of Analytics to assess photo collections and provide insights into a photographer's behavior, favorite subjects, and most used gear, a new Slideshow Function to display image collections to friends, family, and clients, GPS-based search capabilities, as well as a custom-status label so photographers can make particular image collections as "in progress" or "done" as they move through their organization process.
The updated Excire Foto 2024 is available now for both Windows and macOS for $149. Existing users can upgrade for $59 and a two-week free trial is also available.
---
Image credits: Exire Foto