Field Made's New Lens Labels Show a Lot More Info at a Glance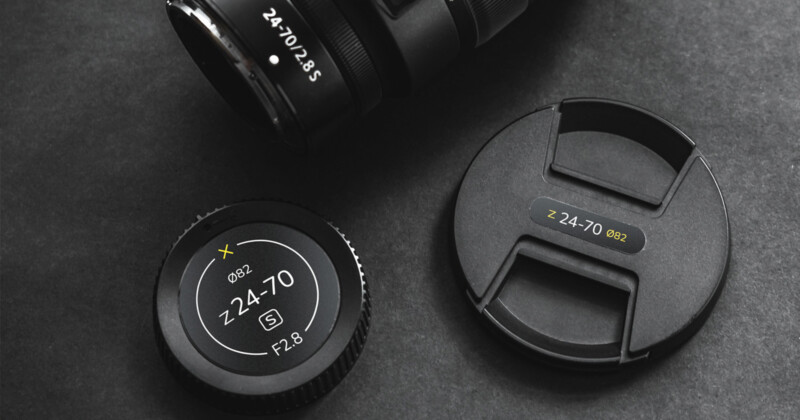 Canadian-based Field Made Co. has released a "next-generation" update to the company's lineup of Lens Indicator Labels for Canon RF and EF, Nikon Z and F, Sony FE, Fujifilm XF and GFX, Sigma, and Tamron lenses to make it easier and faster to find the right lens in a bag, at a glance.
This second generation of labels follows the first batch that were released in September 2021. Those were created after the company's founders said that while working with other photographers, they noticed many were using gaffer's tape to mark lenses, cameras, and batteries in their kits. While useful visual aids for quickly finding the right lens in a bag, aesthetically it was a shame to put simple and ugly tape on such beautiful and expensive equipment, so they decided to create a series of stylized labels that creatives would find useful as well as visually impressive and professional.
After spending a lot of time listening to its customer base, the new generation of labels now includes front-cap indicators that pair with the classic rear-cap indicators which are designed to make bags more organized. The new versions of the front and rear lens cap labels now also include the lens' filter thread size which the company hopes will make it easier for photographers and filmmakers to find the right filters they need faster when making lens changes.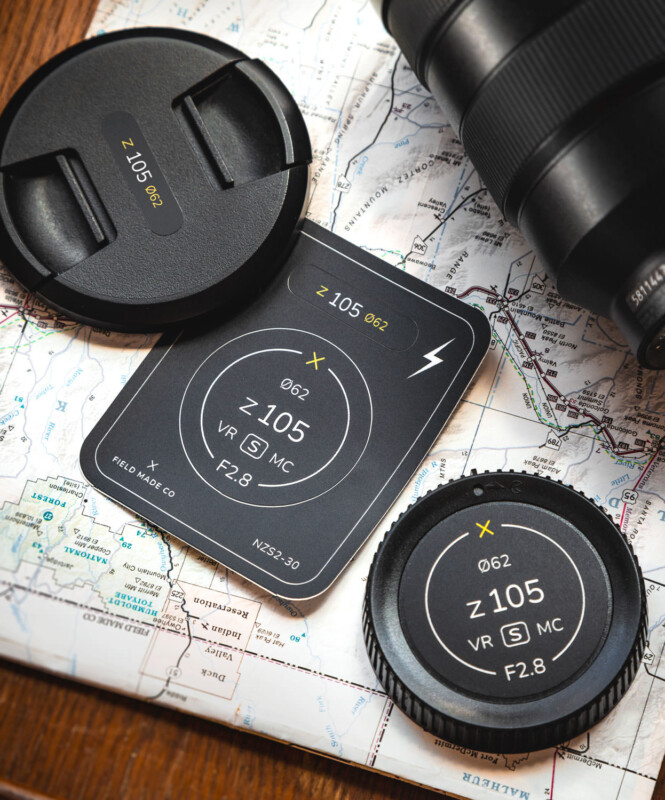 Field Made claims its labels aren't just stickers, but higher quality and "a testament to our unwavering commitment to quality."
Company founders Jean-François and Vivian say, "We've taken things up a notch with this update. The Next-Generation Lens Indicator Labels are now meticulously handmade right here in our workshop (in Canada), using premium materials sourced exclusively from North America."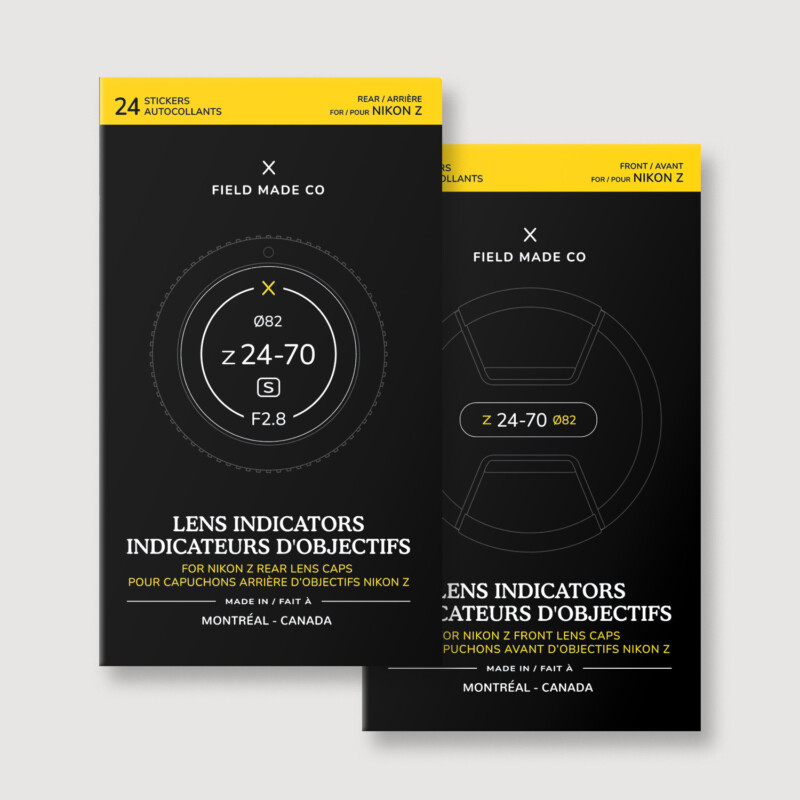 The updated lens indicator sticker packs from Field Made Co. are now available for the rear or front caps separately or sold together as a bundle for Canon RF and EF, Nikon Z and FX, Sony FE, and Fujifilm XF and GF lenses. Prices for the Lens Indicators range from $13.66 to $36.44 depending on the combination ordered and Field Made offers discounts based on how many are purchased at a time.
---
Image credits: Photographs by Field Made Co.