Alarming Image of Ice Cap Bleeding into the Sea Wins Photo Competition
A panoramic composition showing an ice cap melting into the sea has won the 2023 Nature TTL Photographer of the Year competition.
Thomas Vijayan, from Canada, captured the Austfonna Ice Cap in the Svalbard archipelago as water cascades into the Arctic waters. Vijayan's image consists of 36 photos and the competition organizers say it "leaves no room to doubt the reality of climate change and its impact on rising sea levels."
"This is nature in its most urgent state of decay. The vibrant colors of the towering waterfall are juxtaposed with the reality of its creation," says Nature TTL manager Audrey Granger.
"The stark reality is that this image shows global warming's impact on sea ice, where it is melting at alarming rates."
Vijayan won the $1,517 (£1,250) cash prize as well as bagging the Nature TTL Photographer of the Year 2023 title.
Austfonna Ice Cap is the world's third-largest, covering about 4,970 square miles (8,000 square kilometers).
"It is melting at alarming rates due to global warming and contributing to rising sea levels; a grave concern," says Vijayan.
"I visited Austfonna Ice Cap and captured a striking image of a waterfall created by the melting ice. Although I had been here before, it was disheartening to see the sea ice had melted in June."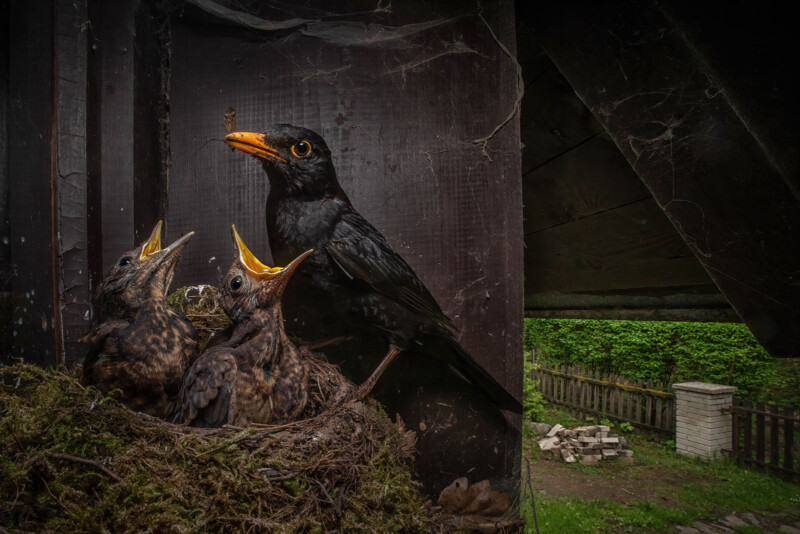 This year's competition drew over 8,000 entrants with photographers competing in eight different categories all focused on the natural world.
For more, and for details on next year's competition, head to the Nature TTL website. PetaPixel reported on last year's competition.