'The Human Element' is a New Portrait Competition from TIME and ASMP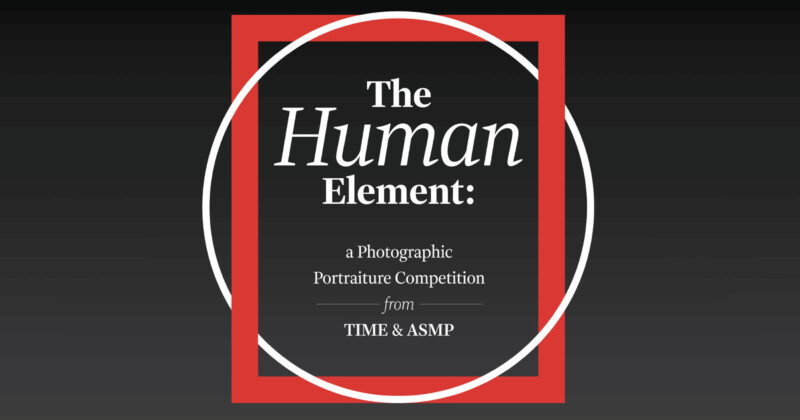 The American Society of Media Photographers (ASMP) and TIME Magazine are launching a new global photography competition and the prizes include a paid TIME photo assignment, custom three-month mentorship with the photo editors of TIME, and over $16,000 in cash.
The competition, titled "The Human Element," is meant to showcase portrait photography in all its forms and celebrate the diversity of people and cultures around the world.
"The Human Element" is divided into five categories: portraits in the world, portraits of influence, portraits of family, and finally the open category and a series category.
Portraits in the world are meant for photos that celebrate people in their environments. Portraits of influence are where photographers are asked to feature images that show who has an influence on them, and why. Portraits of family are rather self-explanatory, but these images must feature a photographer's biological or chosen family and highlight the bonds that exist there. The open category is for portraits of any type using any method, including generative AI, photo illustration, and composites. Finally, the series category is for when multiple images are required to tell a visual story.
The Best In Show winner will be selected from the first-place winners in each category (five General first-place winners and five Student first-place winners). In addition to a $5,000 cash prize, the Best in Show winner will receive a custom three-month mentorship with the Photo Editors of TIME as well as a one-day paid photo assignment for the magazine.
20 other entrants will share a cash prize pool of over $16,000. The full breakdown of the prizes is explained on the photo competition website.
"Great photography has been an integral part of TIME's identity and journalism since our founding over a hundred years ago. We are thrilled to celebrate that long tradition with this new competition and our partnership with the American Society of Media Photographers," TIME Chief Executive Officer Jessica Sibley says
"We are very proud to be partnering with TIME, one of the world's most respected media organizations, and one with an uncompromising commitment to great photography," ASMP CEO James Edmund Datri adds. "And there is no other competition out there like this one in terms of the exposure it provides—having your work seen by top photo editors at TIME—and the unique and valuable opportunities offered as prizes."
The competition is open starting today, September 26, through November 7. Winners will be announced on January 18, 2024. All entries must have been created after September 1, 2020. Single-image entries cost $15 ($8 for students) and the series category costs $55 for both students and general entries.
---
Image credits: ASMP/TIME