Getty Images Makes U-Turn as it Launches its Own AI Image Generator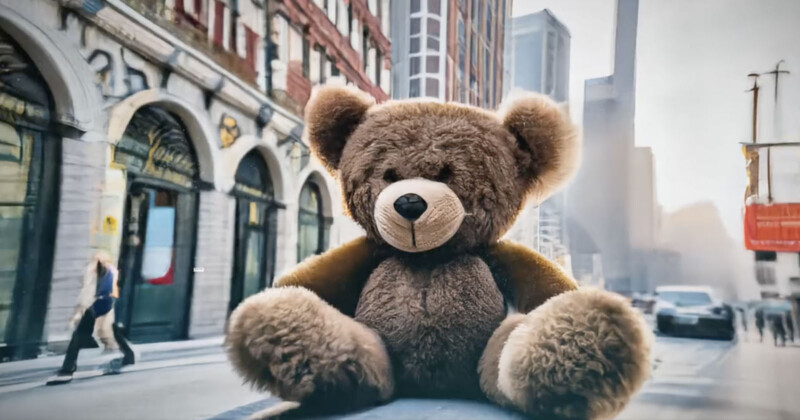 After months of rejecting AI imagery, Getty Images has today launched its own AI image generator that is exclusively trained on its extensive photo library.
Getty is the last of the major photo stock libraries to launch its own AI image generator after it had previously taken a stance against artificial intelligence (AI) — filing a lawsuit against Stable Diffusion and banning AI images from its platform.
The new service is called Generative AI by Getty Images and is powered by NVIDIA. Getty is touting its image generator tool as "commercially safe" because the model has been "trained exclusively off Getty Images best‑quality creative content and data."
"You can rest assured that the images you generate, and license, are backed by our uncapped indemnification," it adds.
Introducing Generative AI by Getty Images – a new tool that pairs our best-in-class creative content with the latest AI technology for a commercially safe generative AI tool! Trained on Getty Images' world-class creative content, the tool works seamlessly with our expansive… pic.twitter.com/qSG9CG2CFh

— Getty Images (@GettyImages) September 25, 2023
Turnaround
Just last week, Getty made its latest rejection of AI — specifically calling out Adobe's Generative Fill and Generative Expland tools and making it plain that it will not accept files that were created with Adobe's latest generative AI tools.
However, Getty Images will not allow the material made on its new generative AI tool into its content libraries which will be reserved for "real people doing real things in real places."
In an interview with AP, Getty Images CEO Craig Peters contrasts its new tool with the early frontrunners of AI image generators — Midjourney, DALL-E, and Stable Diffusion.
"We have issues with those services, how they were built, what they were built upon, how they respect creator rights or not, and how they actually feed into deepfakes and other things like that," says Peters.
Contributor Payments
Getty says that it has set up a contributor payment system that will pay photographers if their work has been used in the training data.
"[The company] is actually sharing the revenue with them over time rather than paying a one-time fee or not paying that at all," Peters says.
It follows Shutterstock's AI image generator which is also paying creators who contributed to the training data. Adobe is also rolling out a payment system for its Firefly system.
With businesses and customers nervy about using AI images because of the technology's shaky legal status, recently launched AI image generators are stressing their "responsible" approach to copyright.
But as it stands, Midjourney remains the clear market leader with a product that is more impressive than its competitors. Early examples from Generative AI by Getty Images look good but newcomers are forced to play catch-up to a company that has admitted to using "hundreds of millions" of images without the consent of the copyright holders.