Razer Wants to Be the Light of Your Life, Will Settle For Your Gaming Room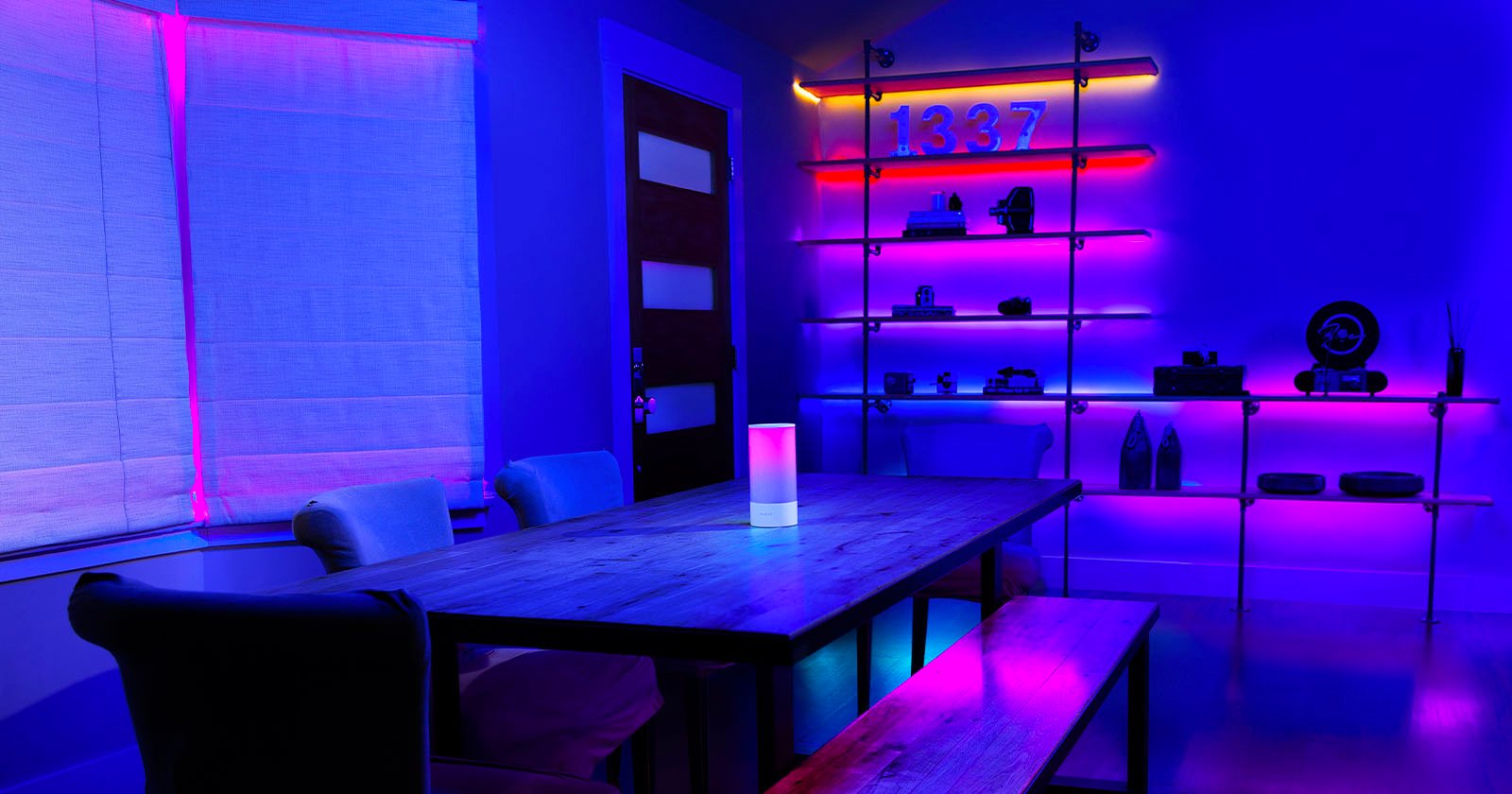 Razer, known for its gaming computers and gear, is no stranger to the bright, rainbow-colored world of RGB. But Razer's new LED lighting strip, bulbs, and lamps make the technicolor lights the cake, not just the icing on top.
Announced at the company RazerCon 2023 event Thursday, the gaming company will release what are, essentially, Philips Hue competitors. The Razer Aether Light Strip and Razer Aether Light Strip Extender take care of the now ever-present strip lighting. the main strips is two meters long and the Extender is one meter. The Razer Aether Lamp and Razer Aether Lamp Pro are smart lamps, the only discernible difference being that the Pro can display multiple colors at once. And then there are the Razer Aether Light Bulbs. All of these products work with Razer's Chroma app, which lets users customize their lighting, changing colors and effects.
The new line does have an appeal to Razer fans. It certainly makes it easier to cohesively set arrange the lighting in a game room or office. For those who haven't already bought into the Razer ecosystem, it's just another set of smart lights, which isn't a bad thing — it just isn't particularly unique. They also work with Google Assistant and Amazon Alexa, which offers voice control.
Razer is also launching the Razer Gamer Room Mobile App to make it easy to adjust the lights, set automations, and integrate with other smart home devices. The app, along with all of Razer's newly announced gamer lights are set to arrive in Q4 of this year, so anywhere from October to December. Interestingly, though, Razer says the app will work with all devices that support Matter, which is an open-source standard meant to unify smart devices and smart products, so you won't necessarily be limited to Razer devices.
The Aether Light Strip and Extender cost $130 and $30, respectively. The Razer Aether Lamp will cost $80, and $130 for the Pro version. And the Razer Aether Light Bulbs cost $50 each.
"Recognizing that every gaming setup is unique, the Razer Aether line offers diverse lighting options tailored for any style," Razer says. Just as long as that style involves the glow of RGB.
---
Image credits: Razer