Aura Debuts 9×12-inch Connected Digital Photo Frame
Aura, known for its Wi-Fi-connected digital picture frames, has announced a new wall-mountable display and an app update.
The wall-mounted digital frame, the Walden, has a 15-inch HD screen with an anti-glare matte finish. The Walden is larger than Aura's existing frame options, with the next largest at 10 inches. It has a 9×12 inch opening, and its 4:3 aspect ratio fits well with most photos. It can also be displayed in landscape or portrait orientation, and it can be wall-mounted or placed on a tabletop. The frame will automatically adjust photos depending on the orientation, and it offers smart cropping and manual cropping inside its accompanying Aura app.
As with all Aura Frames products, users can preload images to the frame, which is useful for anyone purchasing one as a gift. This allows the frame to come personalized with images before it is delivered.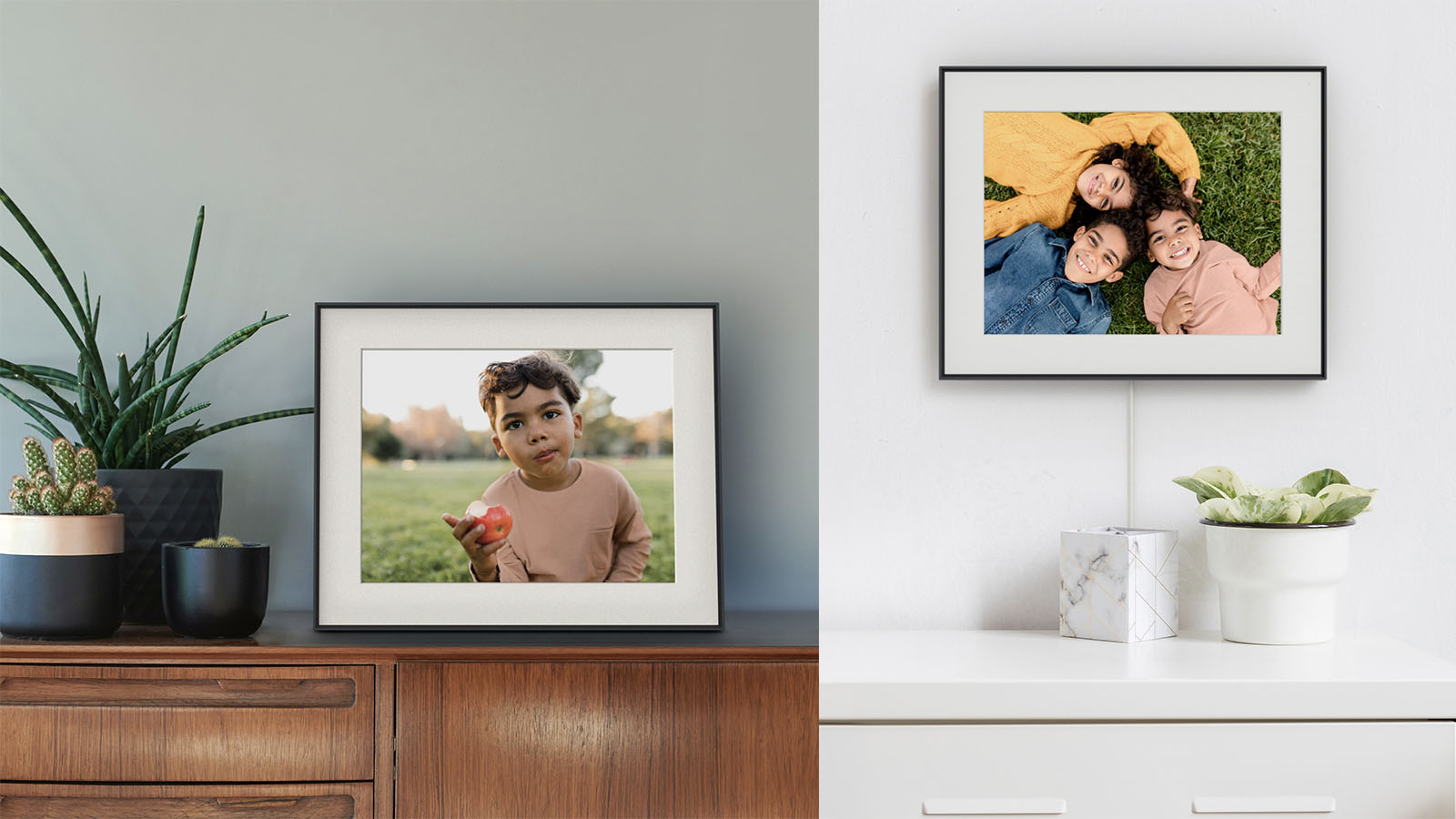 The Walden screen will automatically adjust the brightness using built-in ambient light sensors to work with daytime lighting and shut off at night. The display is also "individually calibrated for brightness, contrast, and color gamut to ensure photos look more natural and like their printed counterparts," according to Aura Frames.
"A larger format frame like Walden requires even more attention in design and user experience to make it feel less like tech, and more like the printed photos you want hanging in your home," Aura co-founder and CEO Abdur Chowdhury explains in a release.
The frame itself has a white linen-texture matted design encompassed by a slim ink black frame bezel.
In addition to the new Walden digital frame, Aura Frames has updated its app to make it easier to choose and enhance photos. The new Highlights feature will use facial recognition to suggest photos to display based on what the user normally selects to show on a specific frame. For example, if someone uses a frame to show photos of a couple, it will highlight images including those people to display. In another area of the home, someone might have a display of kids, and the app could surface those photographs. The Colorizer feature will also users to update older black and white or sepia photos into color. Both tools are part of Aura's efforts to use machine learning to enhance its app.
The new Walden frame will be available through Amazon and other retailers on October 3 for $299.
---
Image credits: Aura Frames