Freddie Mercury's Never-Before-Seen Personal Photos to be Sold at Auction
Freddie Mercury's personal belongings which include his never-seen-before photographs are to be sold via auction this week.
The incredibly rare images set to be sold, along with more than 1,400 of Mercury's possessions, in a series of auctions at Sotheby's which begin today.
The intimate photographs — which mainly comprises of polaroids dating back to the 1980s — were part of the Queen frontman's estate.
This is the first time that the images have been released publicly for the first time since the musical legend died from complications due to HIV in 1991.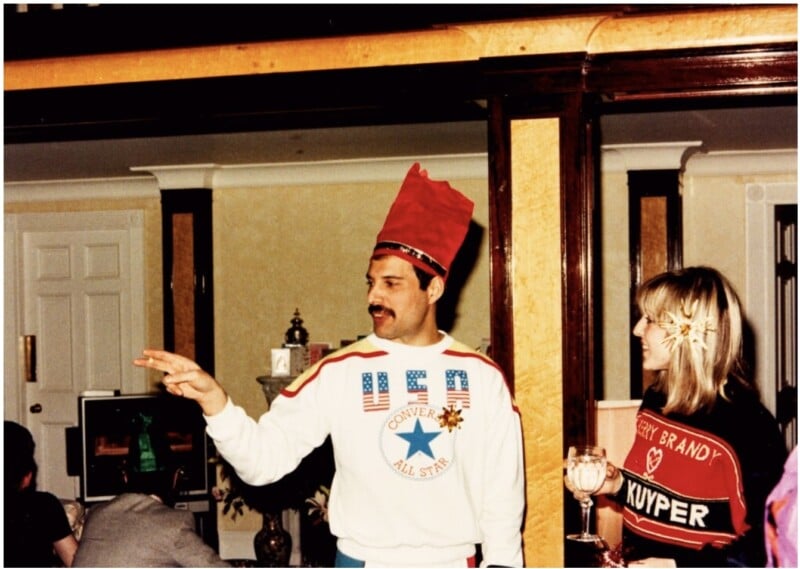 According to ABC News, Mercury's photo albums, which consist of 265 pictures, provide a rare insight into the musician's personal life at his mansion Garden Lodge in Kensington, London as well as abroad.
"They're very, very biographical, but perhaps not in the way you might expect," Senior Director of Sotheby's in London, David Macdonald tells ABC News.
"He's sitting in the kitchen with a cat or, you know, there's a photo of a vase, or friends in the garden chatting. It's a different kind of world."
Macdonald describes the photos as "mythology busting." While some fans might expect to see the Queen singer living a "wild party lifestyle" in the images, the singer is instead pictured in quieter moments with friends.
"There's something very interesting about polaroids because there's such a transient moment in life," Macdonald says.
"They've been in the darkness for 30 years, actually longer, and to have them out in the light and to share them with people for this moment is quite special."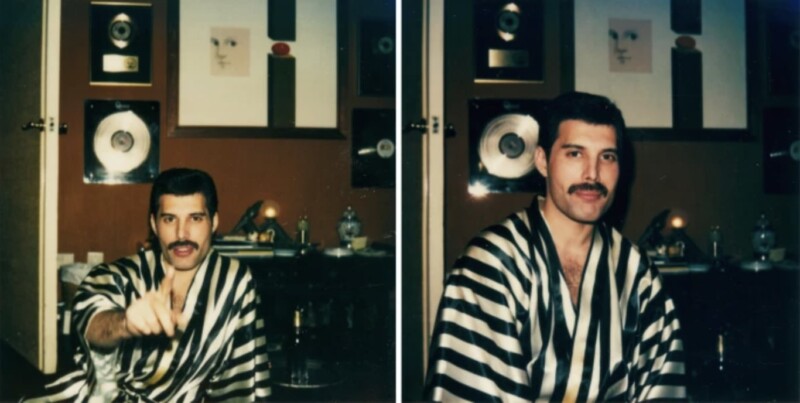 Mercury left his London home and all its contents to his close friend and one-time fiancee Mary Austin. Austin has rarely spoken publicly since Mercury's death and has never shared the items with the world.
In April, Austin told the BBC in April that she made the "difficult decision to close this very special chapter" in her life and sell Mercury's collection of personal belongings.
The one-off Sotheby's auction titled Freddie Mercury, A World of his Own, which will include the Queen frontman's baby grand piano, on which he composed hits including Bohemian Rhapsody, and Don't Stop Me Now start today. It comes after a month-long exhibition of Mercury's items that was open to the public.
---
Image credits: All photos via Sotheby's/ Freddie Mercury, A World of his Own.