One of the World's Oldest War Photos is Going Up for Auction in 22 Days
Sotheby's has announced the contents of its upcoming Spring photography auction, and it's quite the lineup. The April 3rd auction will include photos by Dorothea Lange, Irving Penn, Ansel Adams, Edward Weston and a salt print by Roger Fenton that's thought to be one of the earliest war photographs ever made.
The Spring auction will contain a whopping 230 lots that range in expected price from $2,000 all the way up to $600,000 for a photogram by László Moholy-Nagy that expertly blends typography and photography into something he called a "typophoto."
But the star of the show, as far as photo history nerds are concerned, is a war photograph from Roger Fenton's famous Crimean War series from 1855, thought to be the world's earliest war photographs. The image up for auction is "A Quiet Day in the Mortar Battery," and it is expected to fetch between $80K and $120K.
"No other print of the image has appeared at auction in recent memory," reads the Sotheby's press release. "The present example descended through Fenton's family for 150 years until it emerged at a gallery in New York in 2005."
Other iconic images you'll find on sale in New York on April 3rd include the photos below by (in order) Dorothea Lange, Ansel Adams, Irving Penn, Cindy Sherman, and Edward Weston, some of which are expected to fetch as much as $300,000 when they go under the hammer.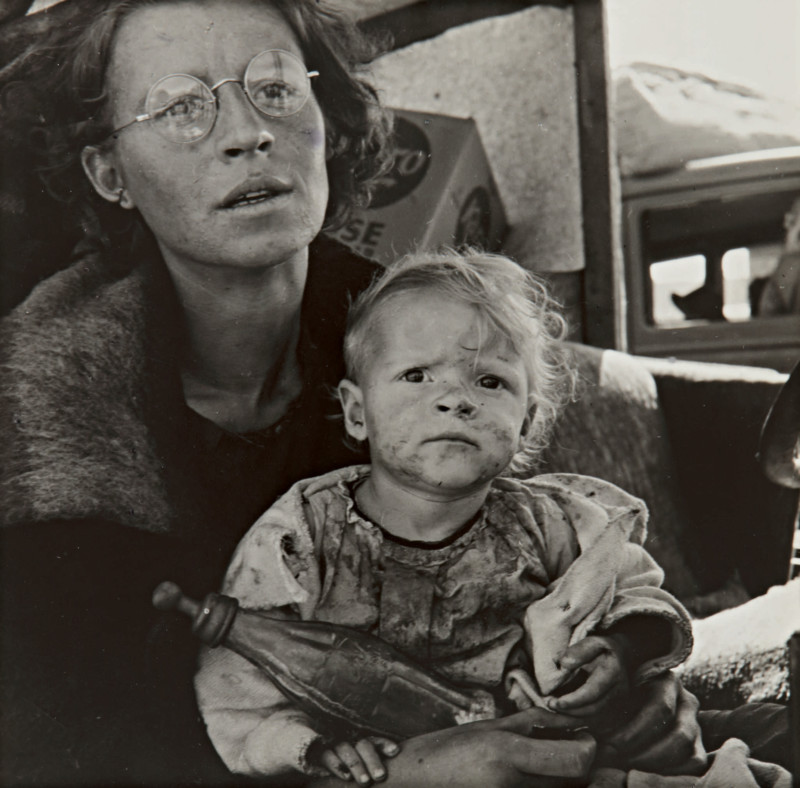 These photos and more will be on view to the public starting March 28th, with the auction itself happening on April 3rd at 7am Pacific Daylight Time. For more information, head over to the Sotheby's website where you can see all of the photos up for auction at this link, or, if you have very deep pockets, register to bid.
(via PopPhoto)
---
Image credits: All photos used courtesy of Sotheby's auction house.