Lost Photos Taken in 1845 of Doomed Arctic Explorers up for Auction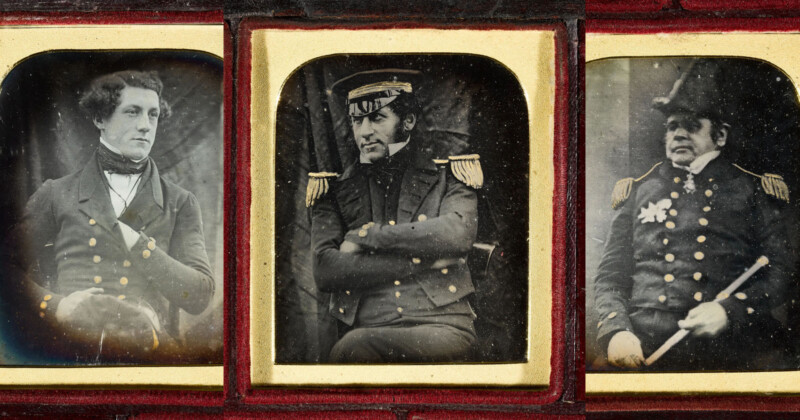 Historic photos taken in 1845 of an ill-fated Artic explorer crew days before they set sail are to be sold via auction.
The story of Sir John Franklin and his mariners was legendary in the 19th century. There was an international hunt to find them and what exactly happened to them remains a mystery but there were rumors of cannibalism amid a desperate situation.
The set of daguerreotype photos showing Franklin and his senior officers were commissioned by the British Royal Navy officer's wife. Daguerreotypes was the first successful form of photography and had only been invented a few years prior to the pictures being taken.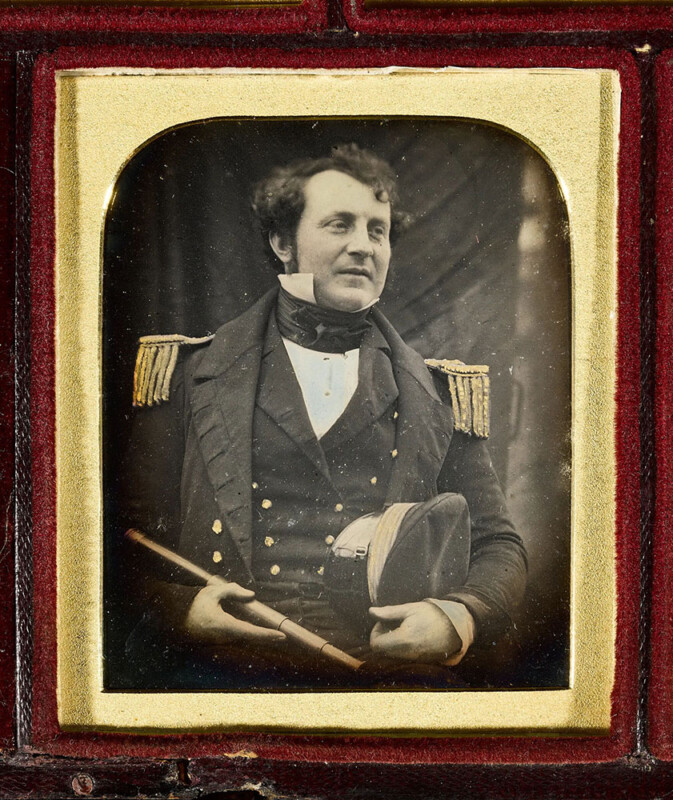 The pictures were taken by Beard Studio onboard HMS Erebus around May 15, 1845 — just three days before the doomed scientific voyage.
The set of photos was thought to be lost, but, it turns out that one of Sir John Franklin's ancestors had held onto them and now they will be sold by Sotheby's auction in London on September 21 where they are expected to fetch up to $253,000 (£200,000).
"It doesn't happen that often when we get something of this historic importance that has been in private hands, a family of Sir John Franklin by direct descent. And then you have the opportunity to present something like this to the public," Emily Bierman, global head of Sotheby's photographs department, tells CNN.
"Lady Franklin having the foresight to memorialize this really important and historic moment of this expedition about to begin, it is very poignant in retrospect, of course, because then they disappear. And the history that happens over the next 170 plus years of what exactly happened to Franklin, what happened to his men, where did the ships go, you can really tie it to these photographs."
The portraits vary in quality, with the photo of Sir John Franklin unfortunately blurry; possibly down to the longer exposure times or the result of it being marred during the processing of the silver plate.
However, the set of pictures comes in a delightful book-form morocco case and each is embellished with a gold shell.
What Happened to Sir John Franklin and his Seamen?
The 129-strong Franklin-led expedition took two vessels, HMS Erebus and HMS Terror, to the Northwest Passage in the Canadian Arctic archipelago but the two ships became icebound.
It is unclear exactly what happened but the crew was stocked with three years' worth of preserved food supplies and Lady Franklin was instrumental in sending search parties, offering a huge monetary reward ($2 million in today's money).
The photographs were published in the press and became "almost like a rallying call because when you can assign an image to a story, it is so much more humanizing," adds Bierman.
In 1854, a Scottish explorer by the name of John Rae was told by Inuit hunters that the ships became icebound and the men had died from cold, resorting to cannibalism before the end.
The ships were not discovered until 2014 and 2016. There was even a 2018 TV show about the incident called The Terror.
---
Image credits: Courtesy of Sothebys