Modern Day Daguerreotypes of America's National Parks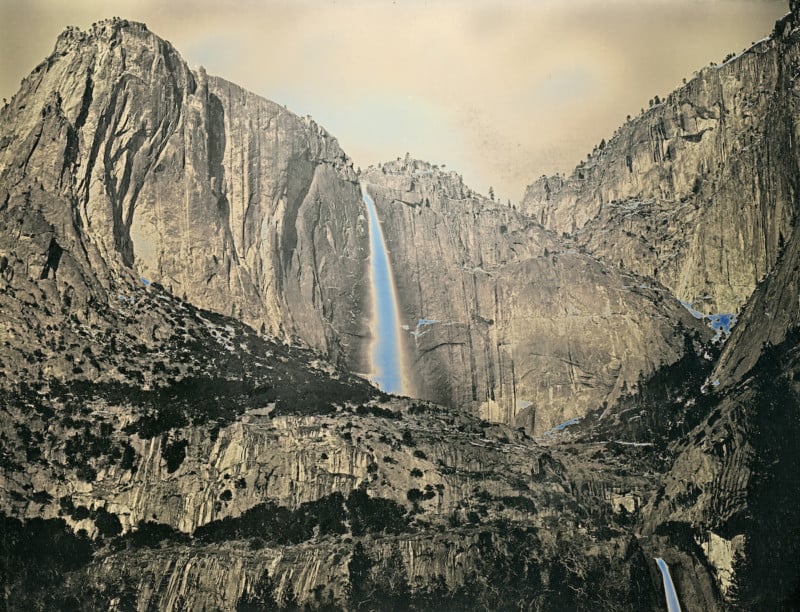 If film is "dead," then the daguerreotype is a distant memory. But thanks to photographers like Binh Danh, this magical photographic process is still alive, well, and capturing some of the same epic landscapes it was being used to capture a century ago.
Mr. Danh is an art professor at Arizona State University, but when Summer comes, he hops in his van/darkroom "Louis" (named after Louis Daguerre, appropriately enough) and goes national park hopping.
Using handmade materials, he coats his own copper plates with silver, polishes them to a mirror sheen, and then uses them to capture the grandeur and beauty of iconic parks like Yosemite and Yellowstone. He's photographed 15 national parks in all for his daguerreotype series.
But this is about more than simply capturing beautiful images of beautiful locations using an age-old process. Danh shoots mirror-like, highly-reflective daguerreotypes because he wants people to quite literally "see themselves" when they look at these photos.
"I want viewers, when they look at my work, that they see themselves in the picture, that they also become part of this land," he tells NPR. "That they, in a way, merge with the land—but they don't quite disappear into the land. That they still see themselves in it."
This theme, being a PART of the landscape rather than disappearing into it, is important to Danh because it's the way the parks made him feel as a Vietnamese immigrant in the United States, the way many immigrants feel when they set foot inside natural wonders like Yosemite.
He discussed this and more in a recent interview with All Things Considered:
Whether these modern-day daguerreotypes will hold the same deeper meaning for you depends upon your own experience with the "American ideal" our national parks seek to embody. But one thing's for sure: they're beautiful.
Scroll down to see a few more daguerreotypes Mr. Danh was kind enough to share with PetaPixel:
To see more of Danh's stunning daguerreotypes, be sure to give his website a visit by clicking here.
---
Image credits: Photographs by Binh Danh and used with permission.