Photographer Finds Humans Bones and Organs Inside Abandoned Morgue
A photographer exploring an abandoned morgue stumbled across human bones and organs while taking a number of haunting photos.
Photographer Jordan L, also known as @lost.ireland, was exploring the pathology center of the Emile Roux hospital in Paris, France.
The creepy hospital has been abandoned since 2013 and according to information Jordan got from locals, the morgue was closed because of financial restrictions after budget cuts made it impossible to keep the hospital open.
"The large site was a pathology center and educational facility that was used for autopsies, embalming, medical studies, and more," she writes on Instagram. "We were very lucky to get in as three days later, the entire building was bricked up."
While exploring a part of the pathology center that was littered with debris, Jordan found jars that appeared to be filled with human remains.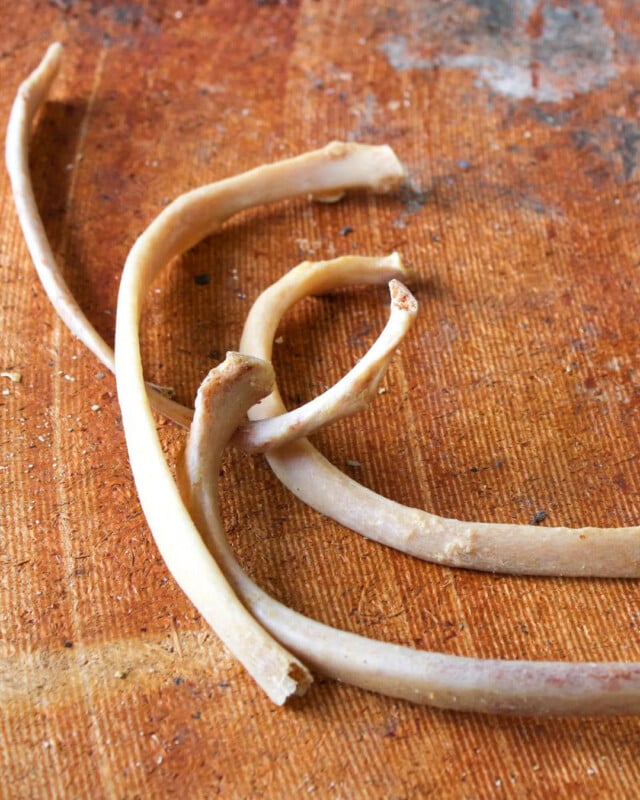 "We found jars of human organs, boxes of blood slides, and human bones still left behind. I definitely liked the double porcelain autopsy tables," she tells Yahoo News.
"Porcelain tables are rare to find and a twin set is very unusual. I was told that it closed due to financial restrictions and budget cuts making it unaffordable to keep open."
Jordan says that it was an "eerie" experience exploring the former facility, especially after she discovered actual human bones and organs.
"It was a unique atmosphere definitely. Quite eerie as it was a very windy day and so we kept hearing a rattling and howling as the wind shook the fire escape doors around the building," she says.
"It was definitely shocking as you would imagine that a hospital would dispose of sensitive human tissues prior to the closure of the facility. I believe it was used for autopsies, embalming, training and teaching, and medical research."
Urban exploring is an unpredictable photo discipline. Earlier this year, PetaPixel reported on a photographer who listed the "craziest" things he had come across while traipsing through abandoned spaces with his camera.
More of Jordan's work can be found on her Instagram, TikTok, and Patreon.
---
Image credits: All photos by Lost Ireland.