Photographer Left With Broken Neck After Freak Accident in Motorcyle Race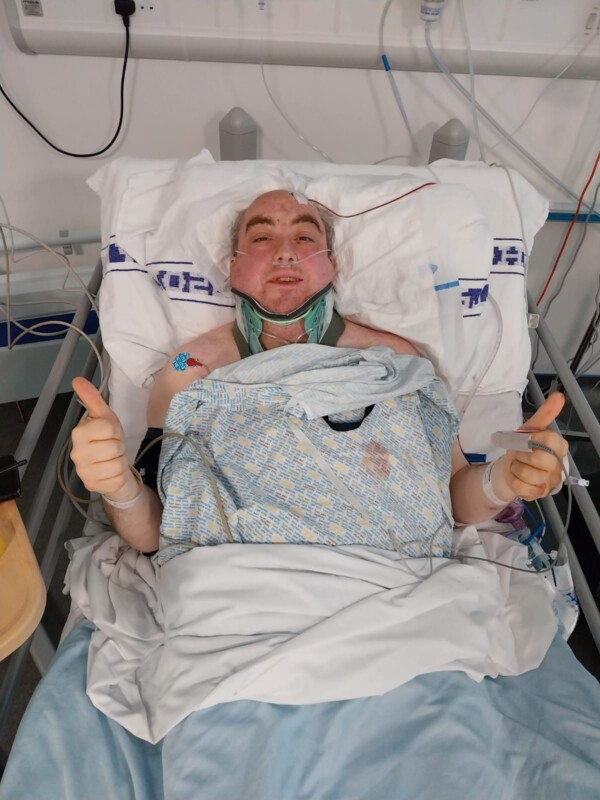 A photographer has been left with a broken neck after a freak accident during the motorcycle speedway race he was covering.
One of the bikes left the track and hit Peter Hill, the bike carried on and struck a lighting post which came tumbling down onto the track forcing the race meeting to be abandoned.
The scary incident happened in Edinburgh, Scotland and despite undergoing emergency surgery, Hill tells PetaPixel that he will be leaving the hospital today to begin his recovery and expects to be back shooting next season.
Motorcycle speedway sees riders racing fast and furious around a short oval circuit power-sliding their machines sideways. Hill is the official photographer for the Stellar Monarchs.
"I was hit by the bike which then took out the lighting pole. The pole landed on the track fence and didn't hit me. My recovery is beyond all expectations," Hill tells the Daily Record.
"Things are progressing amazingly well. I am up on my own two feet and everything is beginning to heal fine. The reaction from the speedway family has been truly humbling."
Hill says he's received hundreds of messages of support and the breaks to his C2 and C3 vertebra will see him wearing a neck bracelet for roughly 12 weeks.
"It was a freak accident so I'm extremely unlucky in that way but I am lucky my injuries are not more serious," he says.
"The immediate actions of our medical team were truly amazing and I can't thank any of them, or the staff at the Edinburgh Royal Infirmary, enough."
Rider Craig Cook, who crashed while rounding a bend, was uninjured but badly shaken by the accident.
A Police Scotland spokesperson confirmed the incident saying: "Around 20:20 on Friday, August 4, 2023, we received a report of a crash involving a photographer and a speedway bike at Armadale Stadium, Bathgate. A 45-year-old male was injured and remains in hospital."
Sideline Photographers
Sports photography can be dangerous. YES Network camera operator Pete Stendel was carted off a baseball field after he was struck in the face by a rogue ball.
And it's not just personal injuries. One photographer, also at a baseball game, had his $12,000 Sony 400mm f/2.8 lens destroyed after a foul ball smashed into the glass.
---
Image credits: Courtesy of Peter Hill.