Photographer Travels the World Capturing Weird Sports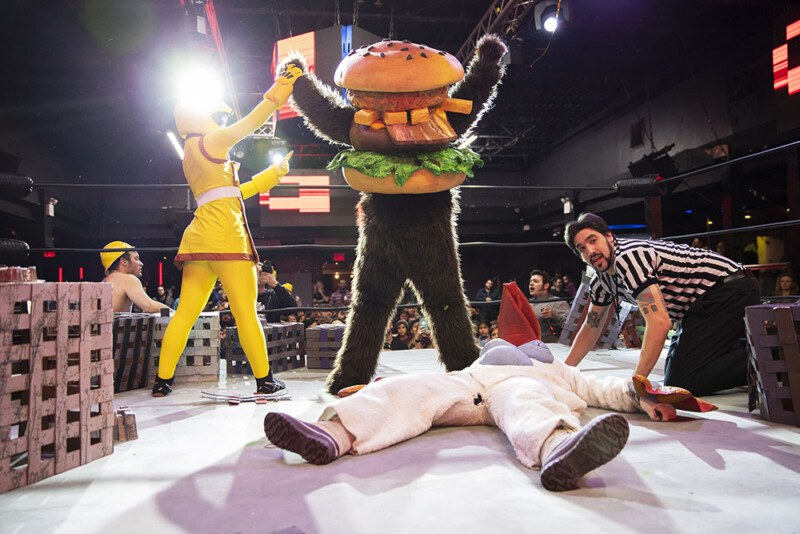 A photographer has spent the best part of 20 years traveling the world capturing hundreds of weird sports.
Sol Neelman has been to Japan to capture log riding, England to shoot cheese rolling, Colorado for furry skiing, and Morocco to document sandboarding.
Neelman has now released his third book, titled More Weird Sports, and tells PetaPixel that his love for odd activities has not diminished.
"I've photographed 200 of these weird sports. Most of them have the same aspect to it of adults wanting to be kids in costume drinking beer and having fun and laughing a lot."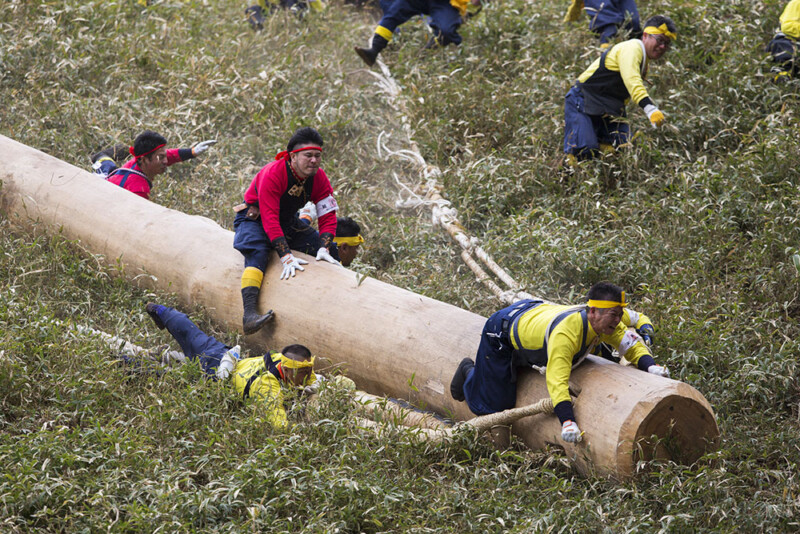 Neelman says that his favorite event is Kaiju Big Battel, a parody wresetling show that takes place in Brooklyn, New York where performers dress in Godzilla and other absurd costumes — it features on the front cover of his new book.
"It's hilariously ridiculous, one of the characters is Kung Fu Chicken Noodle Soup," he says.
"There's one that's the Awful Waffle who is French and goes by the name of French Toast. Imagine a large waffle going to the top rope of a wrestling ring, it is pretty spectacular."
Getting Started in Weird Sports
Neelman is an editorial photographer by trade who started out working for newspapers in Portland, Oregon. After a conversation with a friend, he tells PetaPixel that he had a moment of clarity.
"I'm going to go photograph sports that make me laugh, that are a fun twist on more traditional sports, events where there is free reign to go make fun photos instead of being restricted to being on the sidelines," he says.
"I Googled weird sports and there was a top 10 list…I started doing a couple and I had fun.
"I have a large community of photographers that I'm friends with and they would say 'Hey if you're going to California you should go photograph dog surfing.' Or I would see friends that would go photograph swamp-buggy races in Florida and I would be like 'Hey can I come with you the next time you do that.' It just kind of ballooned and I just started looking for more and more events."
Despite covering weird sports, Neelman is a serious photographer who has covered the Olympic games.
"I've photographed a couple of Olympics and it's really restrictive and while it's super-interesting, it's nowhere near as fun as shooting weird sports," he explains.
"Traditionally sports photography emphasizes longer lenses, and distance, and clean photos and peak moments. I like peak moments but I like intimacy, it's part of what I love about shooting weird sports is that not only is there seldom a sideline where I'm restricted to, many times it's like you can be part of the field it's not going to effect anything."
Neelman does use sports cameras such as the Canon 1DX MKII and he also has a Canon R3 but ultimately it's the fun that counts.
"There are people who are they're laughing, they're drinking, they're giggling, they're with all their people, they're in their community," he says.
A signed copy of More Weird Sports can be purchased from Neelman's website. The book is also available on Kehrer Verlag.
More of Neelman's work can be found on his website and Instagram.
---
Image credits: All photos by Sol Neelman.