The First Ever AI-Generated Magazine Cover 'Shoot' Sparks Controversy
The first-ever magazine cover "shoot" entirely generated by artificial intelligence (AI) has been published on the front of Glamour magazine in Bulgaria.
Model Lisa Opie appears in a futuristic Barbie-themed image that came about after Opie and her stylist saw an AI image of a Barbie wearing a breastplate. The pair discovered that the image had been created by a woman named Fran H who is @ai_fashion_photos on Instagram.
Opie connected with Fran via Instagram to see if the AI artist could create a similar image of the model. Fran requested dozens of photos of Opie from every angle to train the generative model with. After that was done, Fran took just 20 minutes to create roughly 50 images.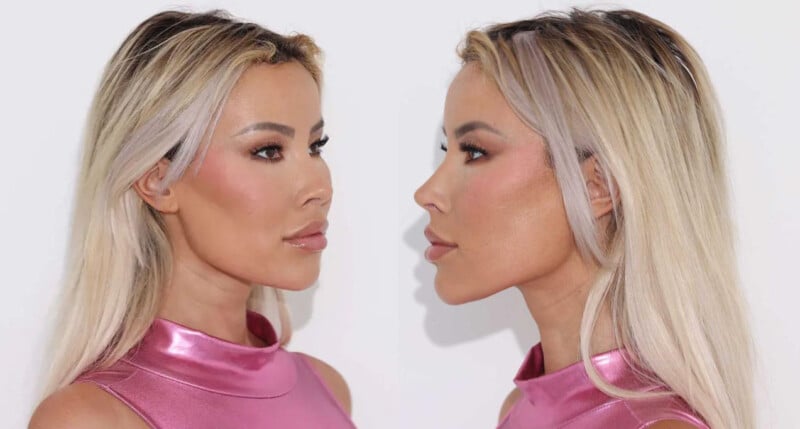 According to the New York Post, some of the images turned out badly with mangled hands and other AI artifacts but some of them came out well. Once they had selected the images, they were sent to a retoucher.
"It was super, super easy, and it was really fun, because sometimes it would generate things that you wouldn't even think of, but you like it better than what your original idea was," Opie tells the Post.
Not all of the image spread is AI, Glamour included a real photo of Opie with "afro-style" hair to show the readers what she really looks like.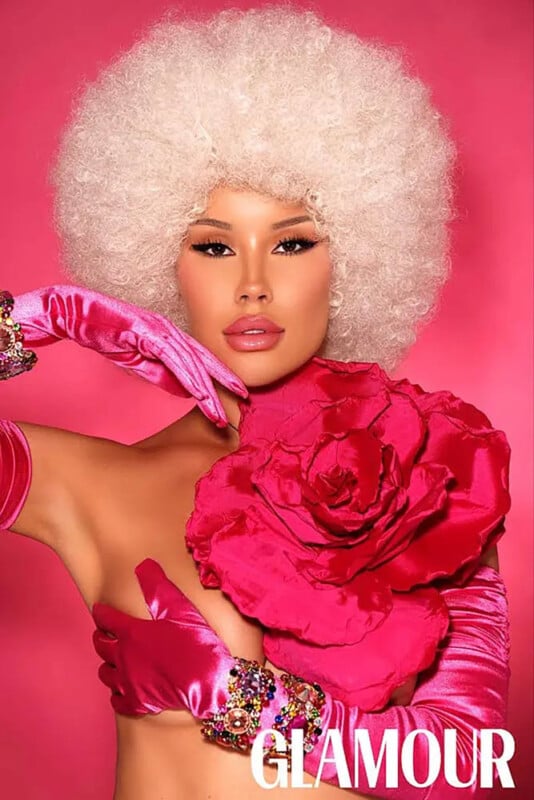 Opie is enthused with AI, extolling how much time it saves. For example, the model didn't have to try on multiple outfits, she simply put on a pink outfit for the training photos so the AI could pick up on the color.
"I do have a business in fashion, and I know how much waste goes into productions and fashion shows and photo shoots," Opie says.
Backlash
Not everyone is happy about the magazine cover, fashion columnist and editor Merle Ginsberg wrote a stinging rebuke underneath Fran's Instagram post.
"I'm sure the fashion photographers are thrilled about this. It's rather disgusting," she writes.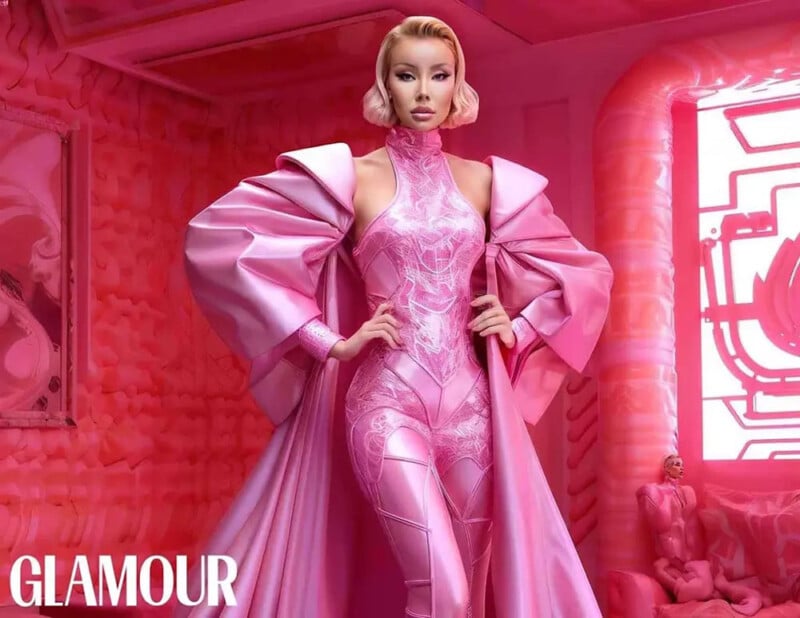 In her interview with the New York Post, Opie herself expressed some concern about how AI could negatively effect jobs — specifically photographers and set designers.
"Legally, they might have to focus on legislation to just keep it under control, because there is a gray area there," she says.
"But I think that people do need to be protected because AI is such a wild, wild West right now, and we don't know what's going to happen in that aspect."