Baseball Scouts Use iPhones and AI to Evaluate Skills and Predict Injuries
The Major League Baseball (MLB) Amateur Draft is just around the corner, running from July 9-11. As teams prepare to pick players, hoping to find future superstars, scouting is critical. Scouts use many tools to evaluate players, including sophisticated technology.
Predicting future success is challenging, and the old-fashioned "eye test" and checking stats is not foolproof. Modern technology, including cameras and artificial intelligence (AI), allows scouts to acquire sophisticated data about prospects and, ideally, know enough to make good draft picks.
As The Wall Street Journal reports, MLB has partnered with Uplift Labs to use AI to analyze players and ascertain their likelihood of finding success in the professional baseball ranks.
Uplift Labs is a biomechanics company that has developed software that uses a pair of iPhone cameras to document and evaluate a prospect's specific movement patterns. Uplift Labs' Mobile 3D Motion Capture can capture and visualize a player's movement in a fully three-dimensional space.
AI enters the equation by translating the images captured by the iPhone cameras and converting the movement into metrics. Uplift Labs believes that AI can detect player's flaws and perhaps even identify players with a higher likelihood of injury.
Detecting flaws is one thing, and nothing new in scouting, but depending upon the efficacy of the injury forecasting, a flag created by the AI could conceivably result in a player dropping down the draft board, which can amount to millions of dollars in signing bonus money.
"We have metrics on things like kinematic sequence, stride length, ball contact timing," says Sukemasa Kabayama, who founded Uplift in 2017. "At the same time, we also have this new kind of very early injury warning detection. Let's say if you have too much of an arm flare, you know there may be potential overload on the elbow, which can unfortunately lead to Tommy John surgery."
"Biomechanics and the analysis associated with it is something that we know is a pretty significant piece of where the game is headed," adds Bill Francis, MLB's senior director of baseball operations. "Traditionally, it has been very hard to do at scale because of the expensive hardware."
The partnership between MLB and Uplift Labs is part of the league's focus on making data available to all teams, not just the franchises that have invested money in internal data analysis projects.
The Uplift Labs setup was available at the MLB draft combine in Arizona, with prospects able to opt out of the process if they wanted. As The Wall Street Journal reports, some agents believe that submitting to biomechanical data analysis could help some players while hurting others.
Players who have performed poorly in high school or college but are confident in their skills may benefit from AI-powered biomechanical analysis. Some players think their skill sets may shine in ways that traditional scouting cannot detect.
However, the same information that may help showcase a player's potential can also be used to knock a player's current abilities and physical attributes.
"Is it being used as a barometer to see how these guys develop throughout their career and how to prevent injuries moving forward? Or is it being used to hurt draft position based on how somebody's body works?" asks player agent Tom Koehler, who was drafted in the 18th round of the 2008 MLB Amateur Draft and pitched for seven years in the majors.
9to5 Mac explains that Uplift Labs' approach to biomechanical analysis offers advantages over traditional movement methods that use sensors because Uplift Labs needs only a pair of iPhones. The analysis can be performed on a baseball field rather than a lab, allowing players to move naturally.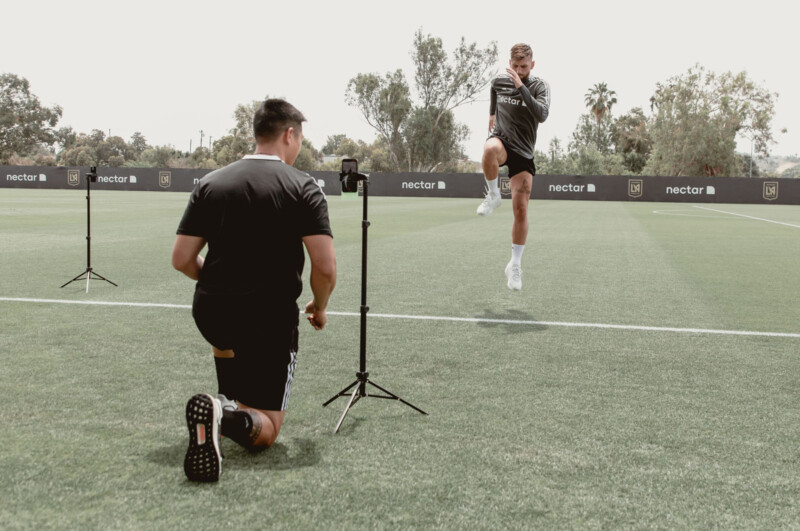 "I liken it to the radar gun, a tracking technology that is quite ubiquitous in baseball now," says Kabayama. "It's a tool that assists people in the player performance or evaluation process."
In contrast, Lindsey Adler of The Wall Street Journal writes, "The use of biomechanical technology presents a big ask for potential future major-league players: How much potentially damaging or beneficial information about yourself would you give potential future employers to determine whether they want to hire you or not?"
AI is becoming more common across all jobs, with some employers using AI and tracking technology to monitor the efficiency of their employees, and now baseball scouts are using AI to find the next Mike Trout and avoid the next infamous draft bust.
---
Image credits: Header photo licensed via Depositphotos.