Lonely Redditors Duped into Paying for Nude Pics of AI-Generated Woman
According to her Reddit profile, "Claudia" is a 19-year-old female who men are obsessing over and giving money to for nude pictures.
However, Claudia is in fact an AI-generated woman with the lonely Redditors handing over money for pictures that were synthesized from a computer algorithm — not taken at the hands of an attractive woman.
"F19 feeling pretty today," Claudia posted alongside a picture of herself. Claudia received hundreds of replies with comments like "You're looking very pretty", and "Holy crap you are beautiful".
Hoax
The computer science students behind Claudia came clean in an interview with Rolling Stone magazine where they admitted to making $100 selling her nudes.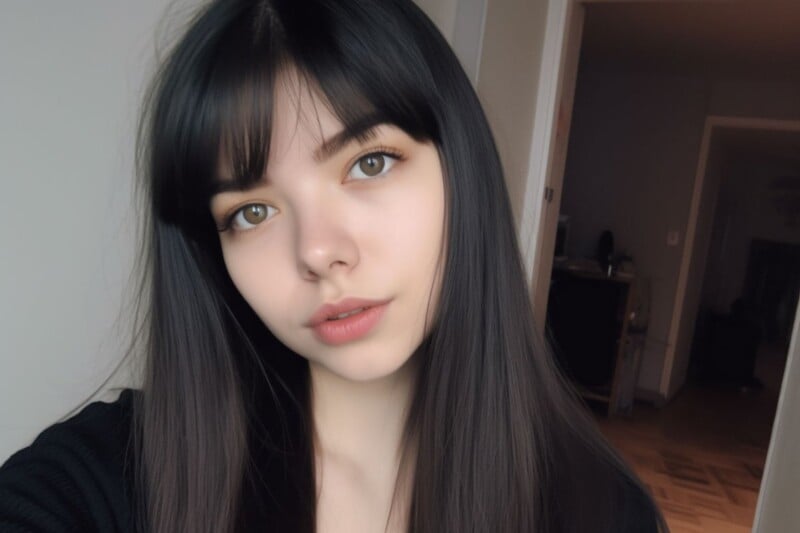 "You could say this whole account is just a test to see if you can fool people with AI pictures," says the anonymous students.
"You could compare it to the VTubers, they create their own characters and play as an entirely different person. We honestly didn't think it would get this much traction."
The pair used Stable Diffusion to create Claudia using the text prompt "a selfie of a woman in her house without makeup with black hair, shoulder length hair, simple background, straight hair, hair bangs."
The post that garnered the most attention was to r/faces where moderators added a note saying: "This photo may be AI-generated, it may not. Either way, it is not against our rules."
Some in the post called the synthetic image out for what it is but were dwarfed by the legions of thirsty men bedevilled by the picture
"For those who aren't aware I'm going to kill your fantasy. This is literally an AI creation, if you've worked with AI image models and making your own long enough, you can 10000% tell," writes one Reddit user.
"We're entering a new age of catfishing boys," adds ones person. "Remember fellas, just because it quacks like a duck and walks like a duck doesn't mean it's a duck," says another.
Wave of Realization
While PetaPixel has been reporting on the advancement of AI images for a number of months, there is a great awakening happening across society as people realize the power of text-to-image generators as demonstrated by an artist refusing to accept his award for his AI work that won a prize from the Sony World Photography Awards.