Photographer Converts Broken Film Camera into a Working Digital One
Photographer Malcolm Wilson recently converted a Yashica Electro 35mm film camera into a digital camera using a Raspberry Pi Zero 2W and Raspberry Pi HQ camera module. It's a fun twist on analog to digital conversions, and Wilson says his converted camera is one of his favorite cameras to use.
Malcolm was inspired by a DIY camera video by Becca Farsace for The Verge. The video, seen below, goes through the process of building a DIY Raspberry Pi HQ camera with a mount for C and CS-mount lenses.
While recovering from COVID, Malcolm decided to combine a broken film camera, the Yashica, and a Raspberry Pi that he already had.
He "essentially gutted" the camera, removing all its internal components so that he was left with just the camera's shell.
After gutting the Yashica, Wilson began adding new digital components. Beyond the Raspberry Pi and Raspberry Pi camera module, he added a USB port to the top to download images from the camera, a new shutter release, a 3D-printed front grip modification, a zoom button, and a rear touchscreen.
Malcolm's homemade camera is manual focus. He couldn't get focus peaking work on the camera, so the digital zoom button he installed helps to nail focus. For exposure, Malcolm coded the camera to operate in aperture priority mode, which he says works well alongside the C-mount lens' manual aperture control ring.
Wilson has two lenses, the wider of the two is an 8mm f/1.3, which, given the Raspberry Pi HQ camera's tiny size — 6.3mm x 4.7mm — is equivalent to a 44mm focal length in 35mm terms. The other repurposed CCTV lens is a 25mm f/1.8 (equivalent to 138mm).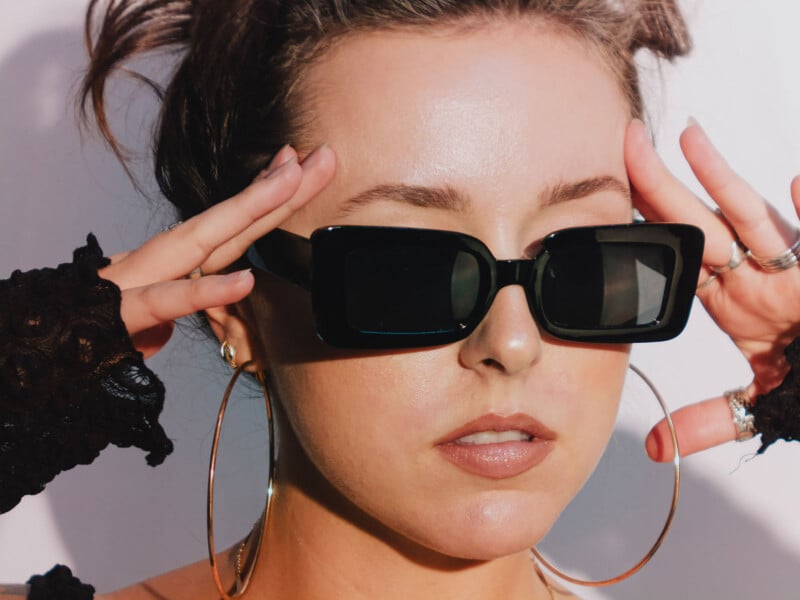 There are many C-mount lenses available at affordable prices on the second-hand market, but photographers can also purchase a D-mount to C-mount converter to open up more possibilities. D-mount lenses were commonly made for 8mm movie cameras, and some photographers adapt them to small-sensor digital cameras, including Nikon 1, Fujifilm X, and Pentax Q series cameras.
Malcolm also uses 35mm lenses on his Raspberry Pi camera. To sidestep the 5.5 times crop factor, he repurposed a 0.7x focal reducer from a C-mount telescope and built an adapter to allow it to mount between full-frame M42 lenses and the C-mount Raspberry Pi camera.
"This is a really small sensor, but you can get some really cool images if you want a more artistic, pretty feel to your pictures," Malcolm says.
"It's not going to compete with any fancy camera out there, but it's a lot of fun. I had a lot of fun building this."
Malcolm Wilson's work is available on his website and Instagram. He plans to release a full DIY build tutorial for his analog to digital converted camera, which will be available on his YouTube channel.
---
Image credits All images copyright of Malcolm Wilson.