Midjourney Ends Free Trials After Fake AI Images go Viral
Midjourney has ended free trials of its AI image generator citing "extraordinary demand" and "abuse." Founder David Holz took to the company's discord channel to announce the news.
"Due to a combination of extraordinary demand and trial abuse we are temporarily disabling free trials until we have our next improvements to the system deployed," Holz wrote on March 28.
It comes after a series of high-profile viral synthetic images swept the internet that the company's latest model, Midjourney v5, created.
These Images are Fake
The fake images of Donald Trump being arrested, a nod to his looming indictment by a Manhattan Grand Jury, were seen by millions of people.
The images were created by Elliot Higgins, founder of the Bellingcat website, who has since been banned from Midjourney.
Last weekend an AI image created on Midjurney v5 of Pope Francis in a white puffer jacket fooled many people into believing it was genuine. The image's author, Pablo Xavier, posted the images to a Facebook group called AI Art Universe and then on Reddit after which they proceeded to go viral.
"I was just blown away," he tells Buzzfeed News. "I didn't want it to blow up like that."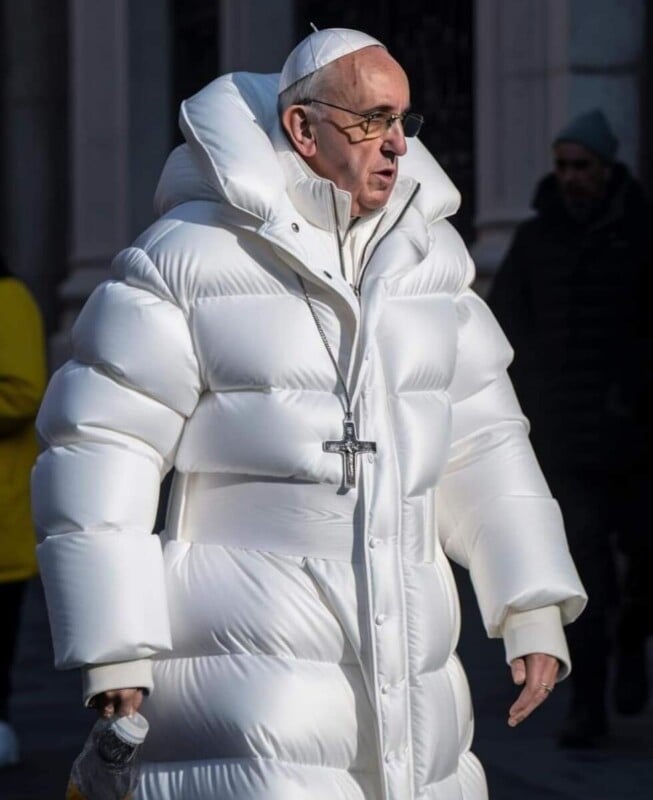 PetaPixel also reported the news that romance scammers are using AI images to trick people out of money with one woman losing $430,000 to one such fraud.
As noted by The Verge, Midjourney's response to the sinister power that its technology can unleash has been intermittent.
But in response to the Trump images, it banned the term "arrested" in text prompts that are used to generate the synthetic images. However, these bans can be easily overcome by simply changing the wording.
There are growing concerns about the power of AI which has increased rapidly in the last few months. Yesterday, Elon Musk and other notable technology figures signed a public letter calling for a "pause" on "dangerous" AI experiments so that a set of shared safety protocols can be thrashed out between the key players.