Falcon Attacks a Much Larger Pelican in a Series of Spectacular Photos
A photographer captured a plucky peregrine falcon battling a far larger pelican after it flew too close to its nest.
In an amazing set of images, Decker Nomura captured the diminutive falcon clawing at the pelican's head. The wildlife photographer shot the pictures while on Torrey Pines beach in San Diego.
"As the pelican approached the nesting area of the peregrine falcons, an alert parent falcon prepared to defend its nest, even though the pelican meant no harm to the nest or the babies in it," Nomura tells the Daily Mail.
"I consider myself lucky to see this happen as it only happens for a short time during the month of May. Falcons patrol the nesting area and will attack when they feel there is a threat to their babies."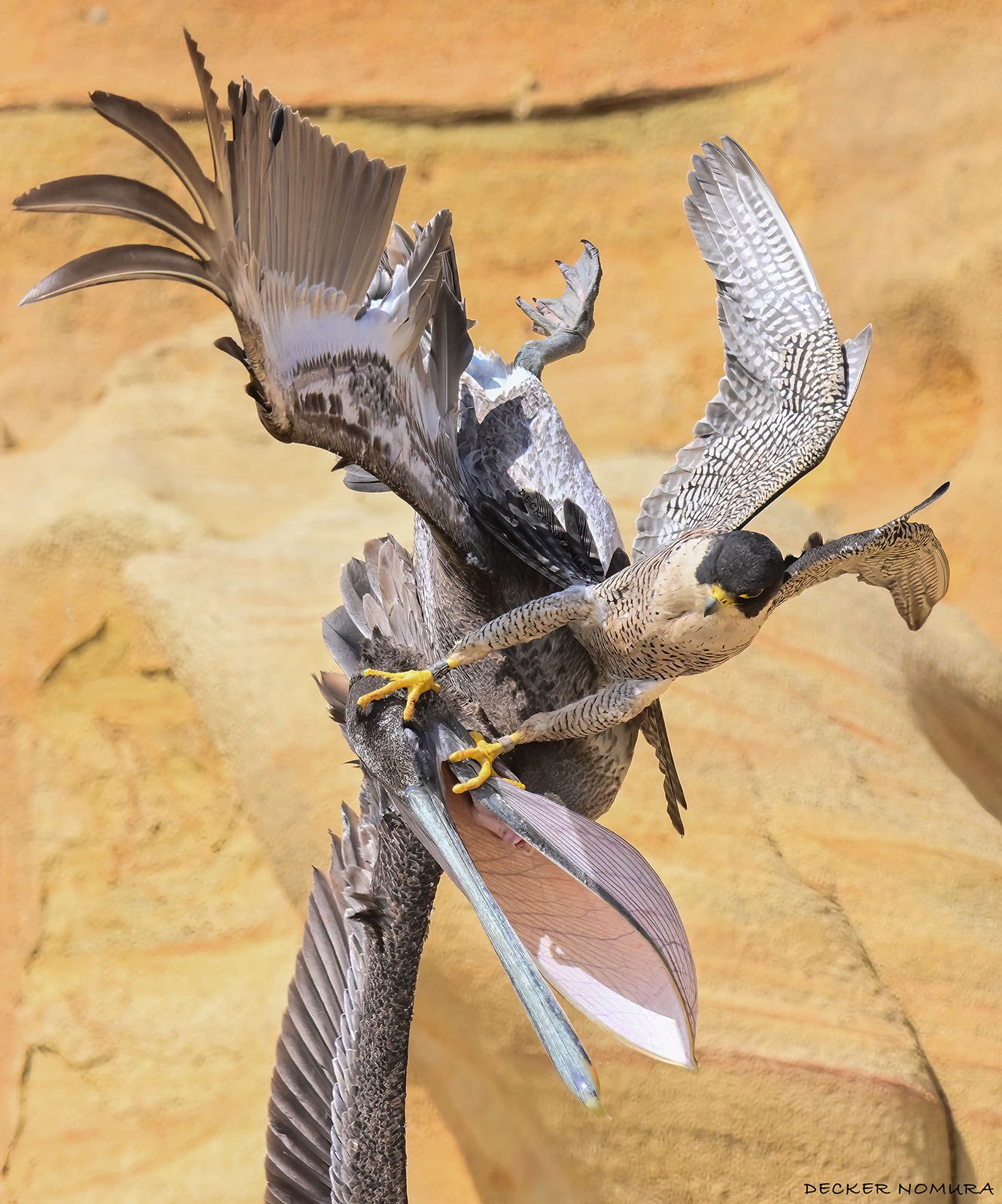 Nomura was fortunate to get the photos because peregrine falcons only patrol their nests like this for a short period of time and they are one of San Diego County's scarcest breeding birds, with a population of around 15 pairs.
"Only the pelican's ego was hurt as the smaller falcon hit them and then escorted them out of the nesting area," adds Nomura
"I love that the much smaller falcon is fearless against the larger pelican and will defend their young no matter the consequence."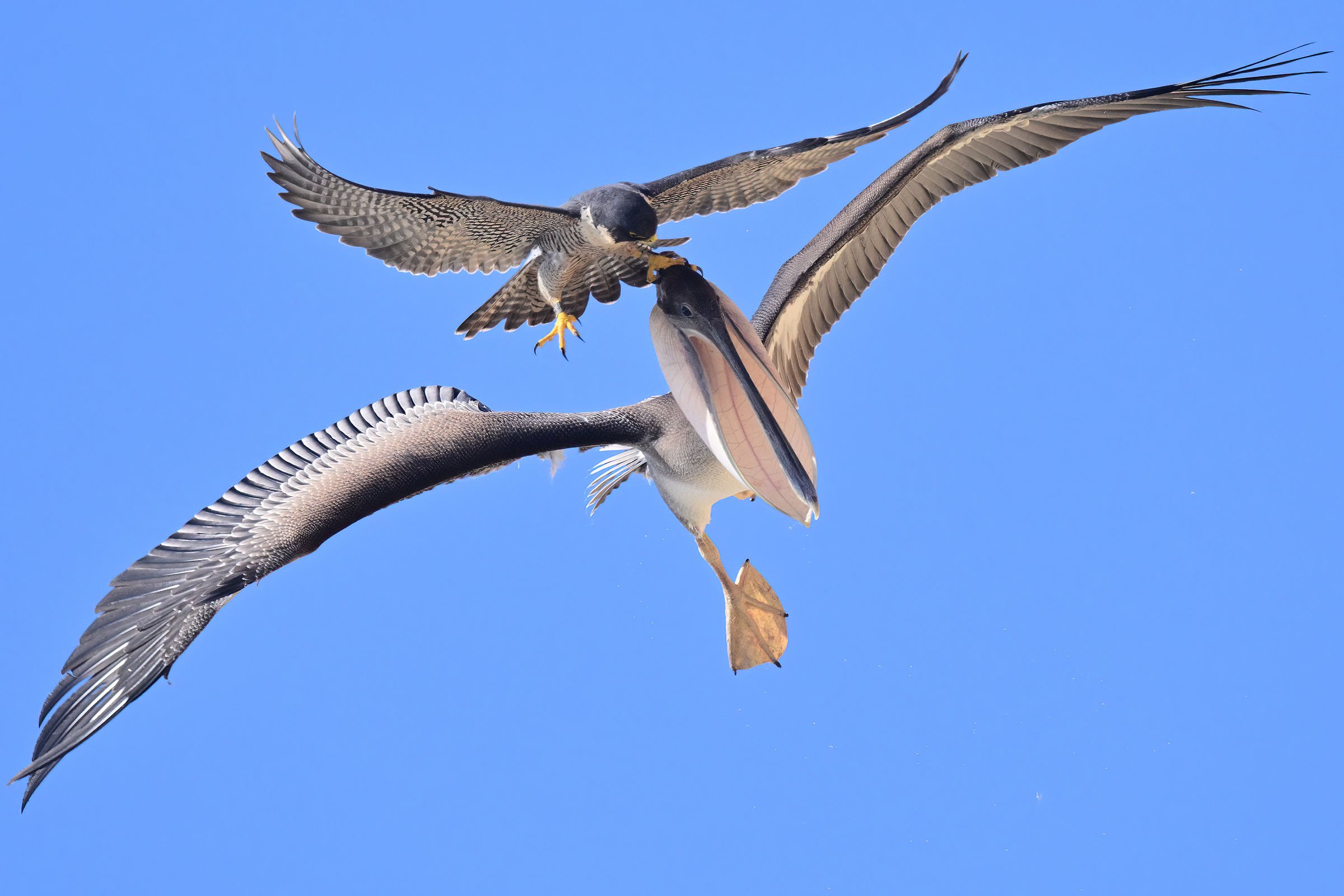 Nomura shoots on a Nikon Z9 and his Instagram feed is filled with high-quality action photos of birds and other creatures that inhabit the San Diego area.
Peregrine Falcons in Southern California
Peregrine falcons declined after the 1940s as a result of the widespread use of pesticides such as DDT. However, a program of captive breeding and releases has restored the species to much of its former range but they remain very rare.
Peregrine falcons typically nest on cliffs, with nesting initiated in February and by June or July their offspring are fledged.
As seen above, falcons will defend their nests but too much disturbance from human activities may force falcons to abandon eggs or chicks.
The name "peregrine" means wanderer which the bird owes to having one of the longest migrations of any North American bird. The falcons will nest in Alaska and northern Canada and winter in South America, migrating as much as 15,500 miles (25,000 kilometers) in a year.
To see more of Nomura's work, visit his Instagram page.
---
Image credits: All photos by Decker Nomura.