Why I Retired from Urban Exploration Photography (And Why You Shouldn't)
As I crept around a massive abandoned World War II-era train yard, I realized the Eastern European security guards had dogs with them.
"Please don't let them find me," I thought as I wondered what would happen if the snarling hounds became aware of my presence.
Silently, I picked up my Canon DSLR and snapped a photo of the giant locomotive bearing the Red Star of the Soviet Union. I also captured carriages that had been used to carry Jews to their death during the Holocaust. Overwhelmed by what was in front of me but satisfied with my pictures, I got the hell out of there.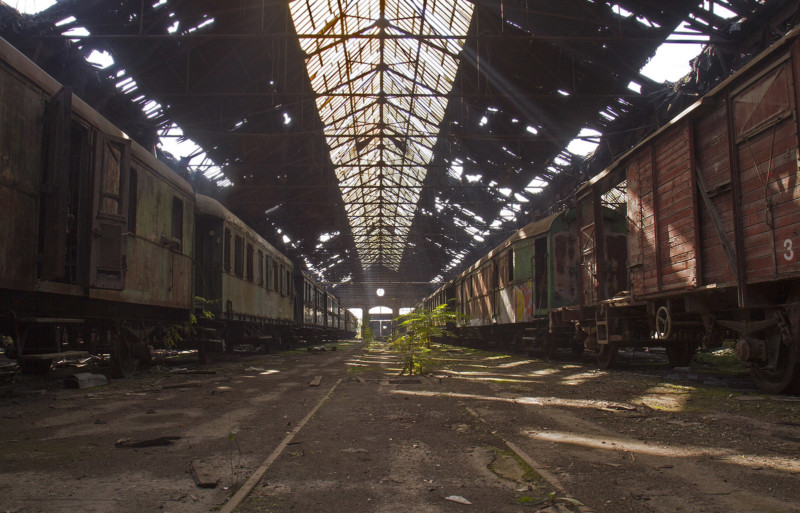 A Sketchy Profession
My visit to the abandoned train depot happened back in October 2014 when I was much more prepared to risk-it-all. I got some great pictures and it was an experience like no other, but I wouldn't do it now.
While my visit to the Istvántelek train yard in Budapest, Hungary was a success, I would go on to suffer far more ignominious explores; including the weekend that caused me to give up abandoned photography for good. More on that later.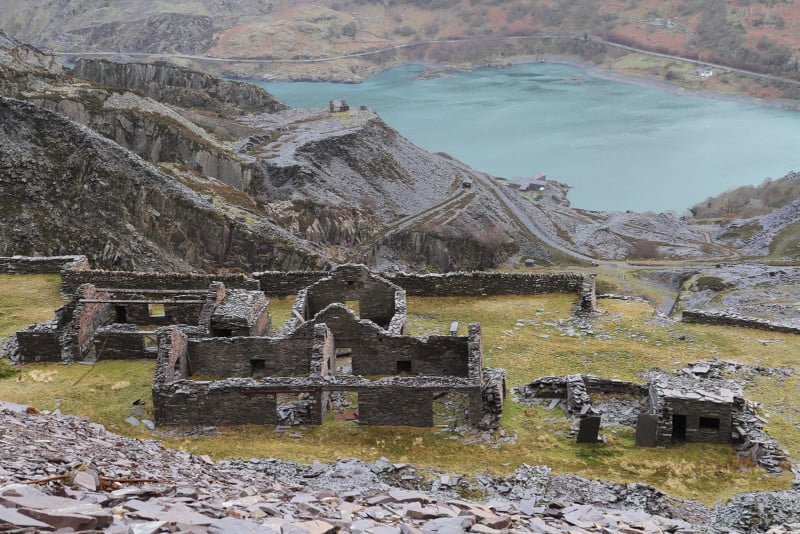 The lure of urban exploration is obvious, lots of photographers want to peel back the curtain, shoot interesting subjects, and have fun while they're doing it. Urbex ticks all those boxes. Some of my favorite explores was traipsing around sprawling insane asylums used in the 19th-century and left to rot. It could genuinely get unnerving and spooky but that's all part of the rush.
I also had an economic incentive to do it, as a journalist I could sell the pictures (frowned upon in the urban explorer community) and I was commissioned to produce a book about abandoned places. Using some of my own images and collaborating with talented photographers from around the world, we created a book I was proud of. It's called Abandoned and was published by a division of Penguin Random House.
I got to see some really cool locations: Hospitals that had been closed by typhoid outbreaks, stately homes, masonic halls, art deco cinemas, old manufacturing plants. But I would occasionally find trouble, one time a friend and I set off a very loud alarm which scared the pants off me.
Eventually, my bravery hit its limit. On my final weekend as an urban explorer, I got chased by two raging security types (I actually wasn't sure who they were but the look in their eyes advised my friend and I should run). It wasn't fun and despite not actually having done anything after that I was finished. "Why am I being chased by people who clearly want to hurt me," I thought to myself.
But this is not to put off anyone reading who might be thinking about checking out their local abandoned factory.
I had a great run as an urban exploration photographer, I visited a lot of sites and got my fill of adventure. Yes, it ended on a sour note, but I had my time. And while there are abandoned locations to explore and awesome shots to be captured, there will be photographers prepared to take the plunge — and I applaud these brave men and women.
Urban Explorer Tips
If you are thinking about exploring an abandoned location, and my advice is to absolutely go for it, then may I humbly suggest the following guidance.
Research
You simply cannot research a location enough, whether it's looking at other people's photos, reading about their experience, looking at maps, looking at satellite imagery, every nugget of information you can find could alter the success or failure of your day. In particular, try and gauge how difficult the explore will be: Is there security? What's the access like? Et cetera.
Come Prepared
Yes, a tripod can be very useful, especially when shooting in low-light conditions. But you're better off having the right non-photographic kit: Boots, water, food, flashlights, masks, goggles, the right clothing, all that stuff. You're never quite sure what you'll encounter so best to be prepared for anything.
Don't Go it Alone
This is fairly obvious, but if you fall down a hole and you're by yourself — no one will be able to find you. Bring a friend, they don't even have to be a fellow photographer, just a thrillseeker prepared to get their hands dirty.
Risk Assessment
Don't take any unnecessary risks. There are plenty of times I went out to a location only to find it had been sealed up or a new guard put in place, it happens. there's nothing you can do about it except turn around and go home. Don't climb up that sketchy, rusty ladder to try and get in, it's not worth it. And definitely don't break anything to get in, that's just not cool.
Stick to the Code
"Take nothing but photos and leave nothing but footprints," is a classic urban explorer line and it will always remain true. Respect the place you're in and quietly document it without destroying anything.
---
Image credits: All photos by Matt Growcoot