Rare Photos From Early Antarctic Expeditions Digitized for First Time
A huge collection of photographs that show Australian and British expeditions to Antarctica in the early 20th century have been digitized and released to the public for the first time.
National Archives of Australia (NAA), recently released hundreds of photographs, glass plate negatives, and lantern slides of Antarctic explorations from over 100 years ago.
The stunning images offer a fascinating glimpse into the daily lives of intrepid explorers who ventured below the Antarctic Circle and the animals they encountered on their expeditions to this remote part of the world.
The NAA's collection features images taken by renowned Australian photographer and adventurer Frank Hurley who participated in a number of expeditions to Antarctica between 1914 to 1916.
Hurley was also the official photographer on Ernest Shackleton's Imperial Trans-Antarctic Expedition on HMS Endurance.
Some of the photos included in the newly-digitized collection were taken in the early 1900s by English-born Australian explorer John King Davis, who captained ships to the Antartic between 1911 and 1914.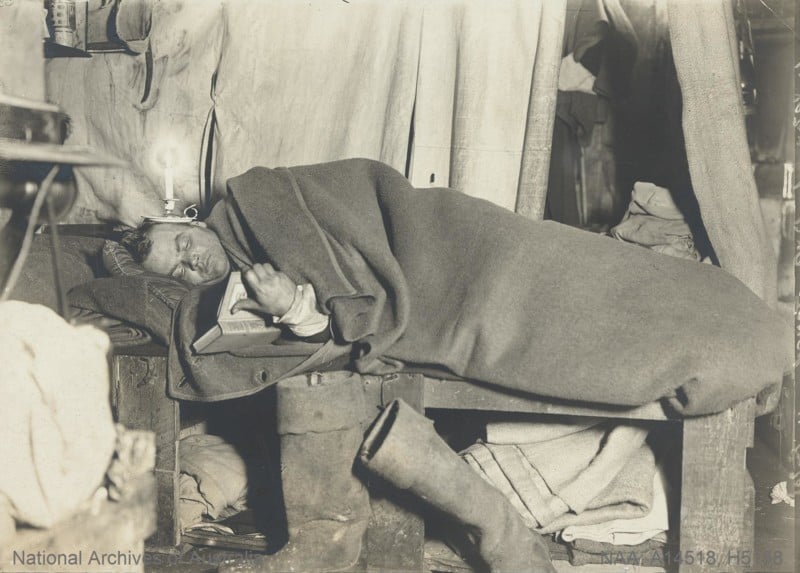 "I'm delighted this collection will be preserved within the National Archives for future generations to access," Director-General of National Archives of Australia, Simon Froude says in a statement.
"These photographs complement other national collections documenting Australia's exploration and research in Antarctica.
"The images provide a unique glimpse of the difficult conditions the explorers faced. There are fabulous photos of the unique wildlife, as well as photos depicting the science and technology of the time.
"Photographic portraits of Antarctic personalities such as Joseph Kinsey, Ernest Shackleton, Douglas Mawson, and Frank Stillwell are included in the collection, as well as images highlighting the ingenuity of expedition members navigating life on the ice and aboard the ship."
The photographs are publicly available now on RecordSearch.
---
Image credits: All photos by National Archives of Australia (NAA) .