Vu Designs Makes Hollywood's Giant Virtual Backdrops More Accessible
Vu Technologies has completed the design, build, and installation of a state-of-the-art virtual production studio for the University of Florida athletic department, highlighting how it is able to democratize a technology that has thus far been mainly only seen in Hollywood productions.
In the past, traditional studios have cobbled together LED volumes and virtual production stages, which is very expensive and very difficult to manage successfully. Vu says it has essentially taken all of that guesswork out of the equation for studios and production companies, and especially for higher education, which typically don't have the resources or expertise to figure this kind of thing on their own.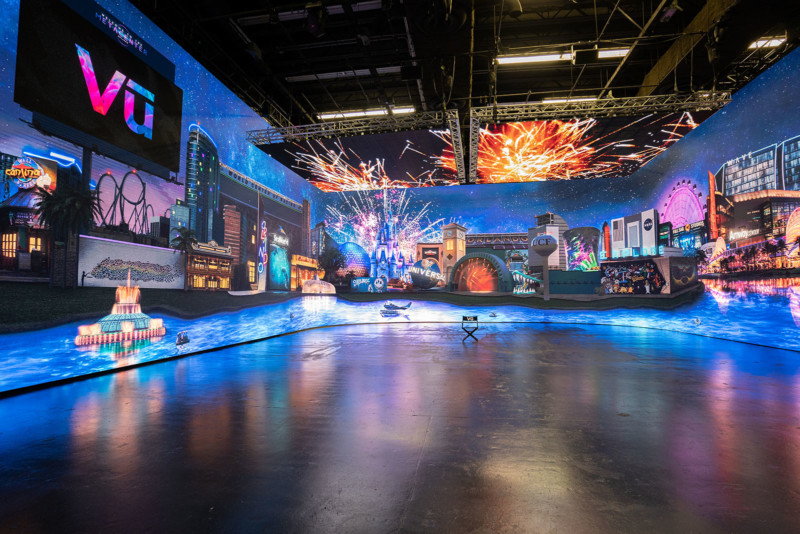 Vu designs them, installs them and can even train staff and help them manage productions until they get on their feet.
The University of Florida is the first college athletic program to incorporate a Vu Virtual Production Studio into its content creation and recruitment activities. The studio, branded SwampVu, has already hosted student-athletes from football, baseball, softball, and lacrosse programs.
With the new production studio, the University can create marketing and advertising campaigns in-house for use across campus and at sporting venues. The studio will also create eye-catching backdrops for podcasts and coaches' shows, including the Florida Gators football team head coach, Billy Napier, who will use the 13-foot high LED volume to diagram game-winning plays.
"Any time you have the chance to connect an iconic brand with innovative technology it creates a game-changing experience for both," said Kevin Camps, assistant athletics director of creative media and branding for the University of Florida.
"Utilizing the Volume installed in our facility will allow us to create a top-notch experience for our athletic programs, current and future athletes, and fans. Our creative team is eager to maximize the potential of SwampVu and be trailblazers in the creative industry. We are thankful for the team at Vu and look forward to their growth and how we can benefit each in the future."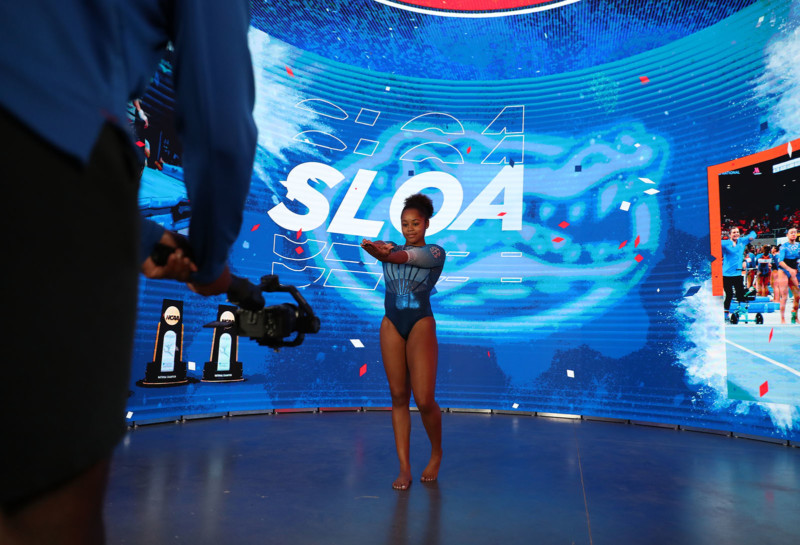 To date, Vu has designed and installed eight virtual production studios at colleges and universities across North America as part of the company's commitment to higher education. Vu aims to make it easier for colleges to attract students, recruit athletes and educate the next generation of television and broadcast journalism students.
Virtual production techniques are a significant component of many high-end productions, supplanting green screens in many cases. Vu has worked with many major brands, including Amazon, Disney, Mercedes Benz, Apple, WWE, NFL, ESPN, CBS Sports, Jeep, PGA Tour, and many more.
Beyond its studio locations, Vu also offers custom-built volume installations. LED studio integrations include LED walls, mobile LED solutions, and motion control robotics.
---
Image credits: Vu