Photographer Forced to Shut Down Her Wedding Business After Going Blind
A professional photographer was forced to give up her successful wedding business after being diagnosed with a rare eye disease that is causing her to go blind.
Robyn Lindemann was an elite wedding photographer in Chicago at the top of her game when she received the devastating news that she has retinitis pigmentosa (RP).
"The way RP works is you first lose your night vision and then your peripheral vision keeps tunneling inward," Lindemann tells PetaPixel. "My center vision is still very strong, however, I have lost almost all of my peripheral vision."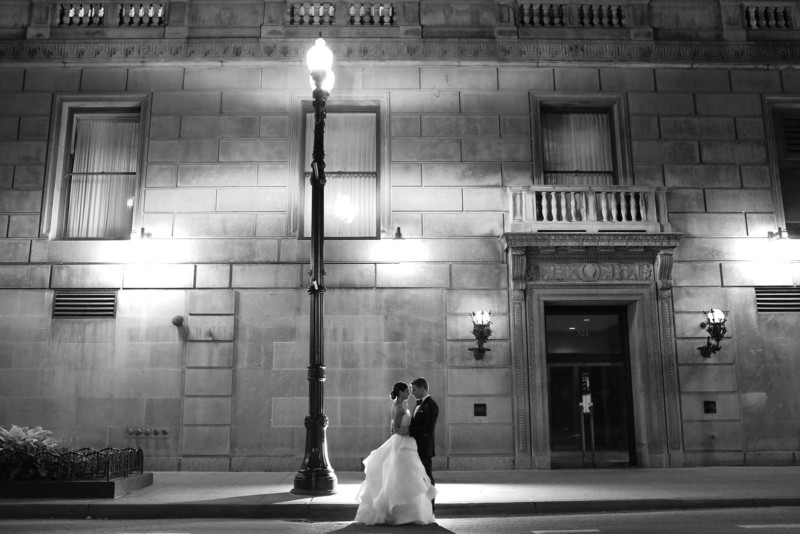 Lindemann was shooting 18 to 25 events per year and averaging $10,000 per wedding package by the end of her career and her work graced the covers and pages of bridal and women's magazines.
"I documented some of Chicago's biggest weddings every season and worked with the most elite planners," she says.
The talented photographer was able to carry on working for a number of years after her diagnosis, but the chaos of weddings began to take its toll.
"I was horribly embarrassed when I missed the outreach of a common handshake, bumped into little flower girls, or humiliatingly tripped over something that was outside my visual field range," she writes in Travel and Leisure.
"I could not bear the possibility of knocking over a wedding cake or bountiful floral arrangement, breaking another vendor's equipment, or worse, hurting someone."
In 2019, Lindemann made the "hardest decision" of her life and shuttered her business for good.
"I was a very high-end photographer, charging a lot of money. I wanted to make sure that I left the brand that I built with integrity, and could honestly say my work wasn't affected by vision loss," she says.
"I didn't know how much longer I could guarantee that, and I wanted to leave on top."
A New Dawn
After closing the business in 2019, Lindemann has traveled the world on and off. She bought a drone and enjoys capturing the exotic locations she visits alongside her family.
"Droning has been such a creative and comfortable transition for me because I can have my feet planted in one spot, and see endless perspectives of our locations," she says.
"My long-term goal is to publish a coffee table book with my images, sharing our journey while having part of the proceeds go to fighting blindness."
Lindemann shares her travels and personal journey on social media and she still works as a photographer.
"I have been doing a lot of lifestyle/branding photography, and have additionally done content creation for some major travel brands," she says.
"I love droning because all of the chaos that peaks my anxiety is eliminated."
More of Lindemann's work can be found on her wedding website, travel website, and Instagram.
---
Image credits: All photos by Robyn Lindemann.