Epic Photos of SpaceX's Massive Starship Rocket on Launch Pad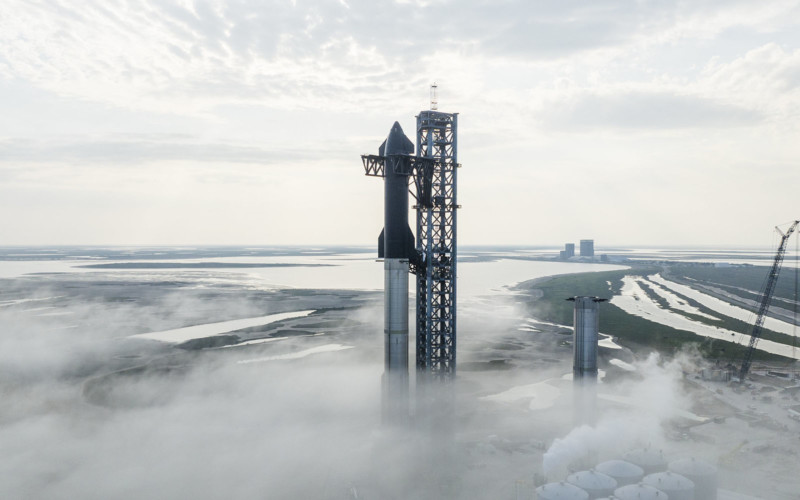 SpaceX has released staggering photos of its super heavy-lift rocket Starship standing fully stacked on its launch pad.
Standing 395 feet tall (120 meters), SpaceX and its founder Elon Musk have teased recent aerial photos saying that the long-awaited rocket will launch soon.
"Team are stepping into a series of tests prior to Starship's first flight test in the weeks ahead," SpaceX writes on Twitter.
"Including full stack wet dress rehearsals and hold down firing of Booster 7's 33 Raptor engines."
Starship launch attempt soon pic.twitter.com/QBprVsAH7m

— Elon Musk (@elonmusk) January 12, 2023
The reusable rocket will be the tallest and most powerful launch vehicle ever built and the Starship launch will serve as an early milestone for SpaceX's mission to carry people and cargo to the Moon as well as Mars.
The orbital launch attempt has no date yet but the incredible drone shots show it looking ready at SpaceX's Starbase facility in Texas. The company has been building excitement for the launch via images and video.
Not a Render.#SpaceX #Starship pic.twitter.com/oIjJ2NfjRm

— Erc X (@ErcXspace) January 12, 2023
The Starship launch vehicle will be blasted off by the Super Heavy first-stage booster, together they weigh 11 million pounds (five million kilograms). Starship will generate 16 million pounds (70 meganewtons) of thrust.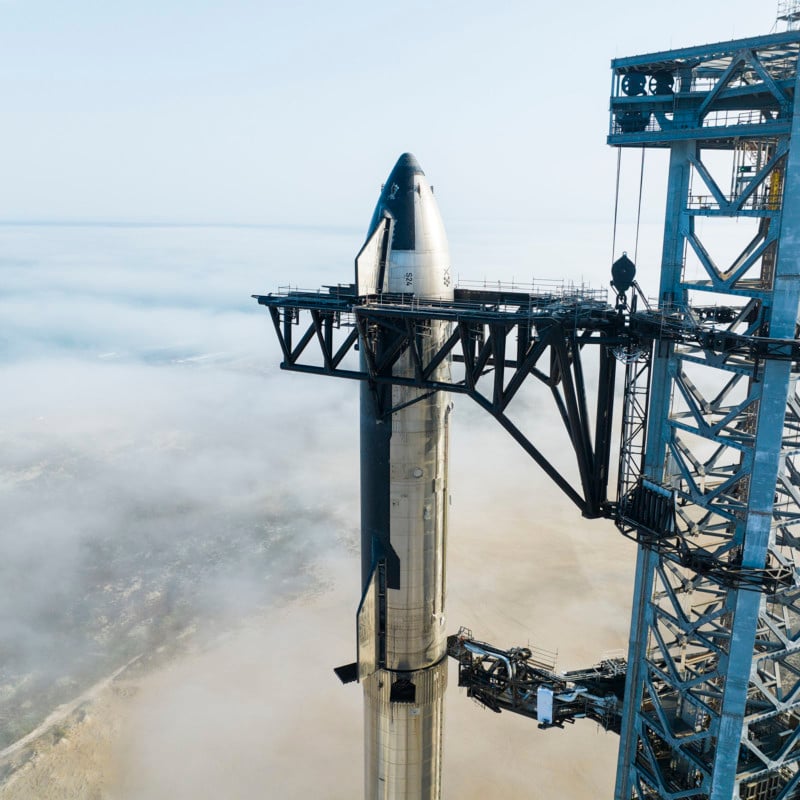 SpaceX has been testing prototypes of Starship, previously known as BFR, by launching them into the air and landing them. In December 2020, the Starship SN8 test performed a landing maneuver but ended in a massive explosion when it hit the ground. However, Musk was still happy with the test tweeting: "Mars, here we come!!"
While the SN8 test's goal was to soar eight miles (12.5 kilometers) in the air, SpaceX needs to do a complete full-scale orbital test flight of the rocket. Musk says a launch attempt is likely to happen in February or March. However, the controversial billionaire has also previously stated that Starship would reach orbit in 2022.
Once Starship has been launched successfully, SpaceX will begin launching satellites and other payloads into orbit on Starship. Musk has stated that his firm has built a "factory for making a lot of these vehicles," notes the Daily Mail.
---
Image credits: All photos courtesy of SpaceX.