Apple is Finally Developing Touchscreen Macs: Report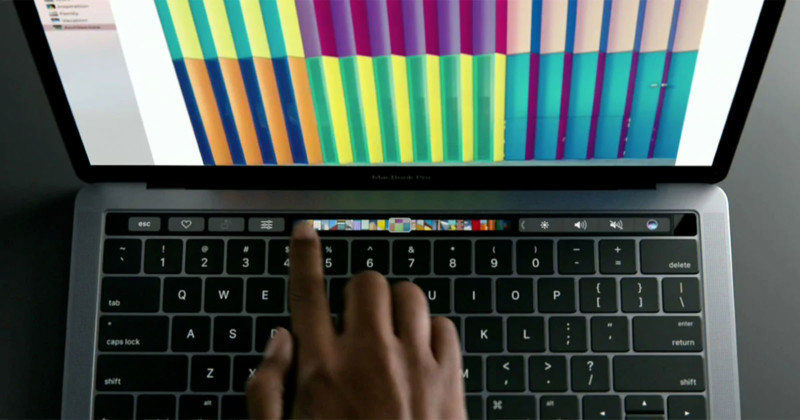 Apple is reportedly actively developing Macs that have touch-friendly screens. The computers, which could be ready as soon as 2025, would signal a major shift in how Apple has traditionally viewed its devices.
As reported by Bloomberg's Mark Gurman, an Apple insider with a great track record when it comes to leaks and reports, Apple is working on adding touch screens to its Mac computers. Historically, and likely mainly due to Steve Jobs's opinion that adding a touch screen to a laptop is "ergonomically terrible," Apple has separated touch controls into its mobile devices such as the iPhone and iPad, and the closest it has come to adding touch to a computer is through the much-maligned Touch Bar that has since been removed from the Apple Silicon-based laptops of the last two years.
But that could be changing over the next couple of years as Apple has apparently softened on the idea of a touch-based Mac. Gurman reports that the first Apple computer to feature a touch screen would still "likely" run macOS and would also still include a standard keyboard and trackpad.
But because of the integration of touch, the device would also support some level of taps and gestures which are common in Windows 2-in-1 computers.
Apple is working on its first Macs with touchscreens in a major reversal. The company has teams working on a new MacBook Pro with a touchscreen for release in 2025. https://t.co/iqmjbetRAa

— Mark Gurman (@markgurman) January 11, 2023
While touch may come to Macs, Apple doesn't intend to fully bridge macOS and iPadOS, and the report says that the company intends to keep the two operating systems separate — at least for now.
Gurman says that the touch interface on Macs would likely coincide with the first MacBook to use an OLED display, which would come as part of a broader overhaul of the displays across Apple's line.
Apple has reportedly actively engaged its engineers on the project which indicates to Gurman that the company is taking the move to a touch interface on Mac seriously.
While Apple has held to many of Jobs's beliefs over the years, it has deviated from them in some significant ways. For example Jobs wanted to keep the iPhone small enough to operate easily with one hand, but Apple has been making large-screened mobile devices now for years in response to changing consumer expectations. Jobs also famously mocked styluses, but the company now makes the Apple Pencil and is still iterating on the design for future releases.
Speaking of the Pencil, adding touch to a laptop may mean that Apple could support the use of its wireless stylus with its computers.