Reikan's FoCal Mobile Brings Autofocus Calibration to Smartphones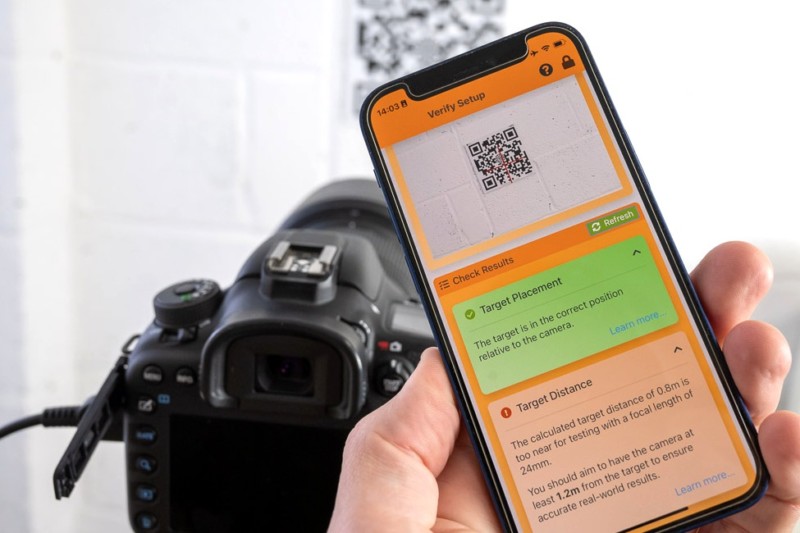 Reikan, the company behind the FoCal automatic lens calibration tool, is bringing its technology to smartphones with the FoCal Mobile app.
FoCal says it released its desktop calibration software almost 10 years ago with the goal of bringing fully automatic autofocus calibration to Canon EOS 5D Mark II and EOS 7D cameras, running only on Windows computers. Since then, the company has expanded its support to include almost 60 Nikon and Canon cameras including the latest Nikon Z mirrorless cameras and it also runs on both Windows and macOS. The company has also expanded its feature set to more than just calibration.
It is bringing that same idea to the smartphone with Reikan Focal Mobile. The software is now available on the Apple App Store and Google Play and is designed to run on iOS, iPadOS, and Android devices.
The app is split into a free version as well as an upgraded Pro version. The free version brings the ability to tether to cameras either wirelessly with the FoCal Camera Control unit or over USB, the company's AF system check, verify setup and sync camera time features for the full list of FoCal-supported cameras, which means every Canon camera that supports autofocus micro adjustment from the 2007 EOS-1D Mark III through the EOS 90D and every Nikon camera with AF Fine-Tune, from the 2007 D3 through to the latest mirrorless Z9.
The Pro version of the software costs $19 a year and adds full autofocus system calibration, autofocus system check, a comparison database, a results history, the ability to share results with FoCal on Desktop, and "one-tap time sync."
It is worth noting that the Pro version license is separate from any FoCal Desktop license, so anyone who already pays for FoCal on Desktop will have to purchase the Pro version of the app separately to gain access to all features on both platforms.
"We did consider (a lot) about trying to come up with a way to link the normal FoCal software license with the Mobile license, but Apple doesn't make it easy (since it would take revenue away from them)," Reikan says.
"Even if we could clear that hurdle it would be confusing to explain how the two different licenses interact, so we've gone for the simple route at least for now. FoCal Mobile Pro brings you all the features of FoCal Plus – and more – for less than half the price. If you've got a FoCal Pro license now, then a Mobile Pro license brings your the ability to test and calibrate in the field (or at least away from your desktop computer), and import the results quickly and easily for more analysis."
FoCal Mobile is available to download today from the Apple App Store and Google Play. A detailed description of all the features in the app can be found on Reikan's website.
---
Image credits: Reikan