EDGE Pro Magnet System Makes Any Laptop Workstation Modular
Switzerland-based Rolling Square has launched the EDGE Pro ecosystem of products that can be combined in multiple configurations to make a workstation setup truly personal.
The company launched its first modular work-from-home kit last year and now with the EDGE Pro, say the ecosystem of new products can make nearly any piece of tech modular with the ability to physically connect users' devices in virtually any configuration.
The updated "Pro" version of the system features a completely new structure that allowed the company to add Apple MagSafe compatibility to it. This allows Apple devices to be magnetically attached and detached at will and is reportedly strong enough to hold larger devices like tablets and iPads, even enabling rotation-based support for increased visibility in landscape or portrait modes.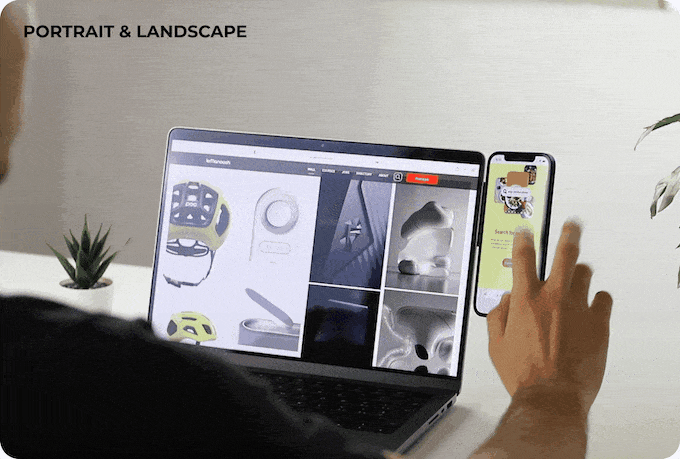 According to the product details on the Kickstarter campaign, the EDGE Pro is designed to be "ultra-strong" thanks to a complex array of thin N52 magnets that allow the system to support heavier devices while remaining as thin as four credit cards.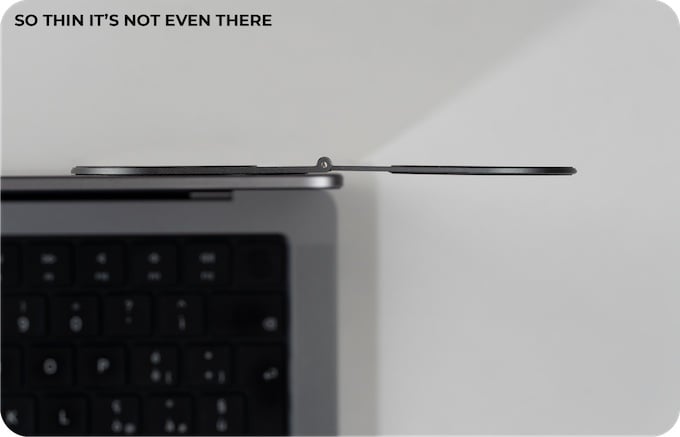 While fully compatible with Apple MagSafe, non-Apple devices can work with it as long as an included metal ring is attached to users' devices. The company says that since they are as tech-addicted as its customers, it made sure the metal ring can be easily removed, leaves no residue, doesn't interrupt or interfere with wireless charging, and is as thin as possible while maintaining its integrity.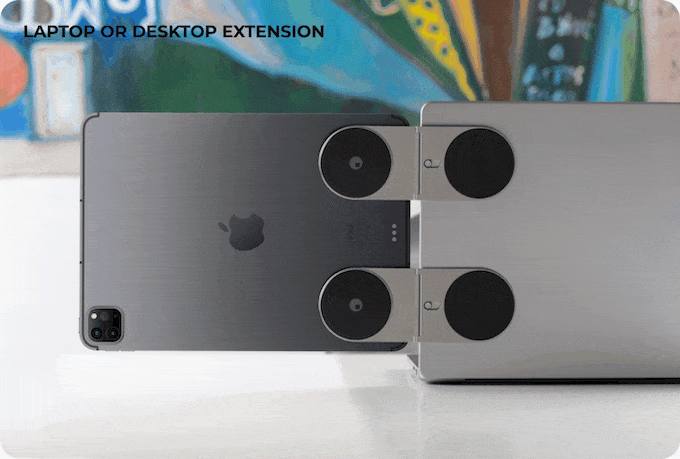 Using the EDGE Pro allows users to turn their laptop or workstation into what the company calls "ultra-productive" by being able to connect their phones, tablets, and other devices directly to their screen enabling users to extend their screens (Apple Sidecar) or simply have all the information on each device visible and readily available. The company says attaching heavier devices like iPad pro and tablets will require users to use two EDGE Pro cores and when attached properly, will even be shake-proof and able to withstand up to 550 grams of force.
In addition to device connectivity and workstation expansion, the EDGE Pro ecosystem offers a full variety of accessories and add-ons that can interconnect to expand the personalized workstations even further. These include wireless chargers, travel case/pouches, and an LED light capable of producing up to 1,000 lumens at five different color temperatures ranging from 4,000 to 8,000 Kelvin.
The EDGE Pro magnetic system is available to back on Kickstarter starting at about $33, with bundles and bulk packs going up to about $125 (which is nearly $100 cheaper than the company plans to charge once the products are available widely).
---
Disclaimer: Make sure you do your own research into any crowdfunding project you're considering backing. While we aim to only share legitimate and trustworthy campaigns, there's always a real chance that you can lose your money when backing any crowdfunded project.