Dad Discovers Magic Word for Getting His Son to Smile in Photos
A photographer dad has figured out a magic word that always seems to elicit a natural smile from his son when shooting a photo; he simply yells out "poop."

Adam Perry shared his unusual technique on Twitter with two side-by-side photos of his five-year-old son. In the left image, the preschooler has an awkward, grimacing smile, but in the subsequent image, he wears a radiant, genuine, and relaxed smile.
The Tweet received tens of thousands of retweets and hundreds of thousands of likes. "My son when I tell him to smile vs when I yell out "poop!" Perry wrote on the Tweet.
My son when I tell him to smile vs when I yell out "poop!" pic.twitter.com/ui6TuPOaC5

— Adam Perry (@misterperry) September 14, 2022
Perry tells PetaPixel that he has struggled for a long time to get him to smile naturally.
"He has the cutest 'strained' smile, almost like Hide the Pain Harold. My wife and I discovered a few years back that if we yelled out something funny and mildly inappropriate and were ready to snap right away, we could get something good out of it," Perry says.
"Sadly, it no longer works on my oldest son, but many people have written to me recently saying they yelled 'poop' and got a great pic of their kid, which is all I need!"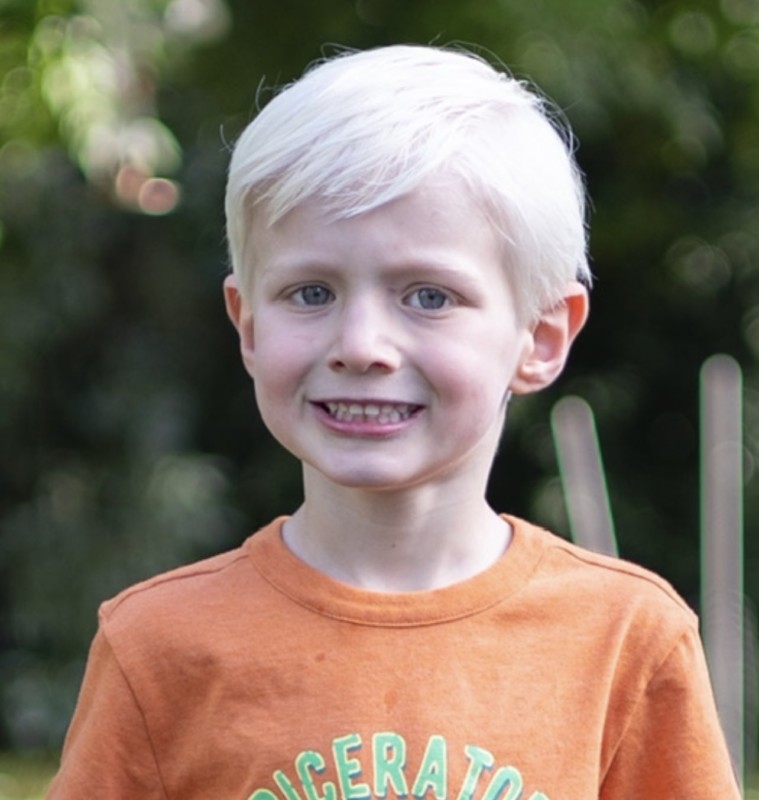 Perry revealed to Good Morning America why he was taking a photo of his son that day.
"We always take pictures on the first day [of school] and we were in a bit of a hurry and having a hard time getting good pictures," Perry says.
"My son always has the funniest smile when he's trying too hard. I learned at some point that if I just yelled out 'POOP' and snapped the picture quick, it always worked out way better. In this case, it was a pretty dramatic comparison, so I thought I'd share it."
Praise
Commenters applauded Perry's photo skills with one writing: "Congrats! You've revealed the secret and unlocked the next level of parenting."
"I was a school photographer for years. Elementary-age kids were great. Chicken lips, stinky feet, and turkey toes would produce the most natural smiles. Never tell a little kid to 'smile' if you want a natural expression." writes another person.
Perry is a photographer and videographer but is also an author and has a new book about spirit photography in the early 20th century called Ghosts Come Rising that will be available in the coming days. For more information visit his website and Twitter.
---
Image credits: All photos by Adam Perry.