Photojournalist Rehab Eldalil's Emotive Images Encapsulate 'Identity'
Getty Photographer Rehab Eldalil is a documentary photographer and visual storyteller Based in Cairo, Egypt. Her work showcases a moody and visceral, but often inspirational view into the broad theme of "identity." Focusing on this theme through the participatory creative practices of her subjects, Eldalil is also one of the recipients of the Getty image inclusion grants.
The grants are a way to support the education of up-and-coming and underrepresented photojournalists and Getty Images awards upwards of $40,000 to photojournalists from around the world. Eight recipients were rewarded for their works, specializing in inclusion across art, sports, news, and media, and Eldalil's selections of images have had their own unique lens and interpretations among the group.
"To me, photography is a way to tell stories, connect with people, and preserve our history. Photography holds the power to create bridges and communicates with humankind no matter what their background or language is. Its power lies in its ability to foster storytelling, which is embedded in our DNA. It is how we connect with one another, learn about our past and daydream about our future," Eldalil says, speaking to PetaPixel.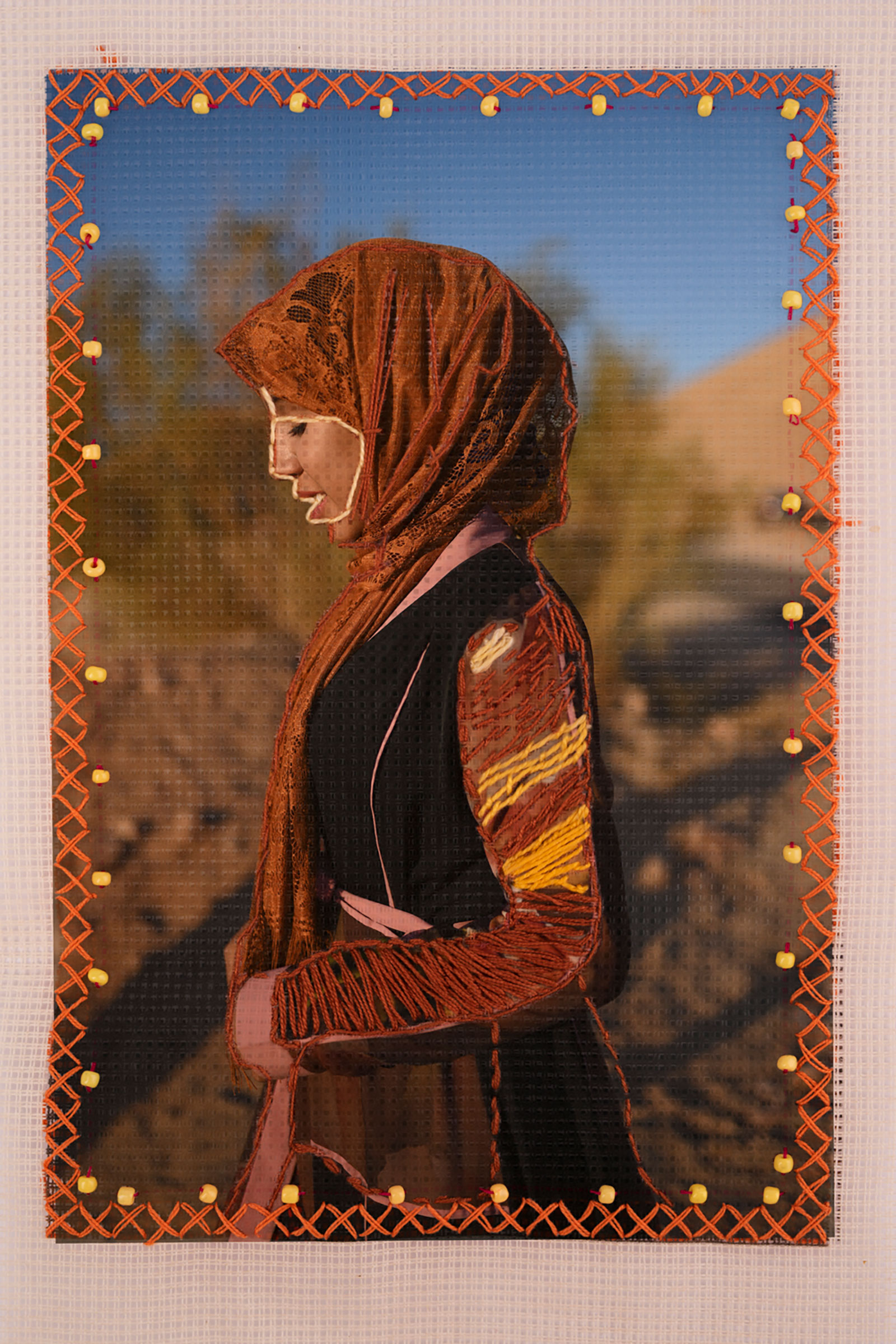 Eldalil aims to challenge traditional documentary frameworks by using methods to encourage her subjects to become part of the creative process.
"I invite them to take part in the body of work using familiar mediums. I experiment with how to embrace the fluidity of collaborative mediums with photography to develop layered and comprehensive visual narratives that challenge the exoticism of communities, including my own as an African and Arabic woman," Eldalil says.
The results are often intimate shots that are permeated with emotional tones bursting with humanity. Viewing her images as a form of historical documentation, Eldalil needed to capture the various community 'voices' in her shots rather than just identity labels. A challenging choice and endeavor, but a non-regrettable decision aimed at avoiding 'othering' and visualizing accuracy in the Eldalil's eyes.
"My work is both personal and universal. I believe that photography and visual storytelling has the power to connect as much as divide communities. With rising issues on borders, stigma, and general loss of identity around the world, I aim to use my work to advocate for social justice and understanding."
With a clear vision, but with a not fully realized project, Eldalil still applied for the Getty Inclusion grant, hoping for the best.
"I was worried about applying with [this] totally new project, one which I had not started at all. I felt that my chances were low to get the grant. But I thought it was worth the shot," Eldalil explains.
Getty immediately recognized the passion and tenacity of Eldalil and the potential of the project and accepted her proposal.
"I felt grateful and also validated. It feels amazing to be trusted with a grant to work on a totally new project that I didn't even have any samples for, to apply with. Getting financial support on a project from the get-go truly impacts the creative process. You feel both motivated to produce work and also safe to experiment and explore different methods and approaches along the way. If it wasn't for this grant, I don't think I would've been able to start working on this project this year."
Applying and receiving grants and funding always presents its own set of challenges, from the practical survival of the artist to seeing their work realized at preimagined scales, but Eldalil is committed to using the funding to not only reinforce her projects structure but to create more space, garnering relationships and highlighting the voices of her subjects.
"I'm using this grant to establish a solid structure for my project. I'll spend the first months researching and creating connections with protagonists. It's very important to me that I create a trust base with anyone whose story I intend to tell. This requires a lot of time visiting them, engaging in conversations, interviewing, and researching different methods on how to tell their story," Eldalil continues.
"Also, because I want to connect the project with historical and cultural references, this requires me to research and collect archives. After that, I'll start shooting and exploring how to collaborate with the protagonists to tell their stories and invite them into the creative process."
Eldalil remains fixed on overcoming challenges and seeing her vision into fruition and remaining marveled at the discoveries along the way.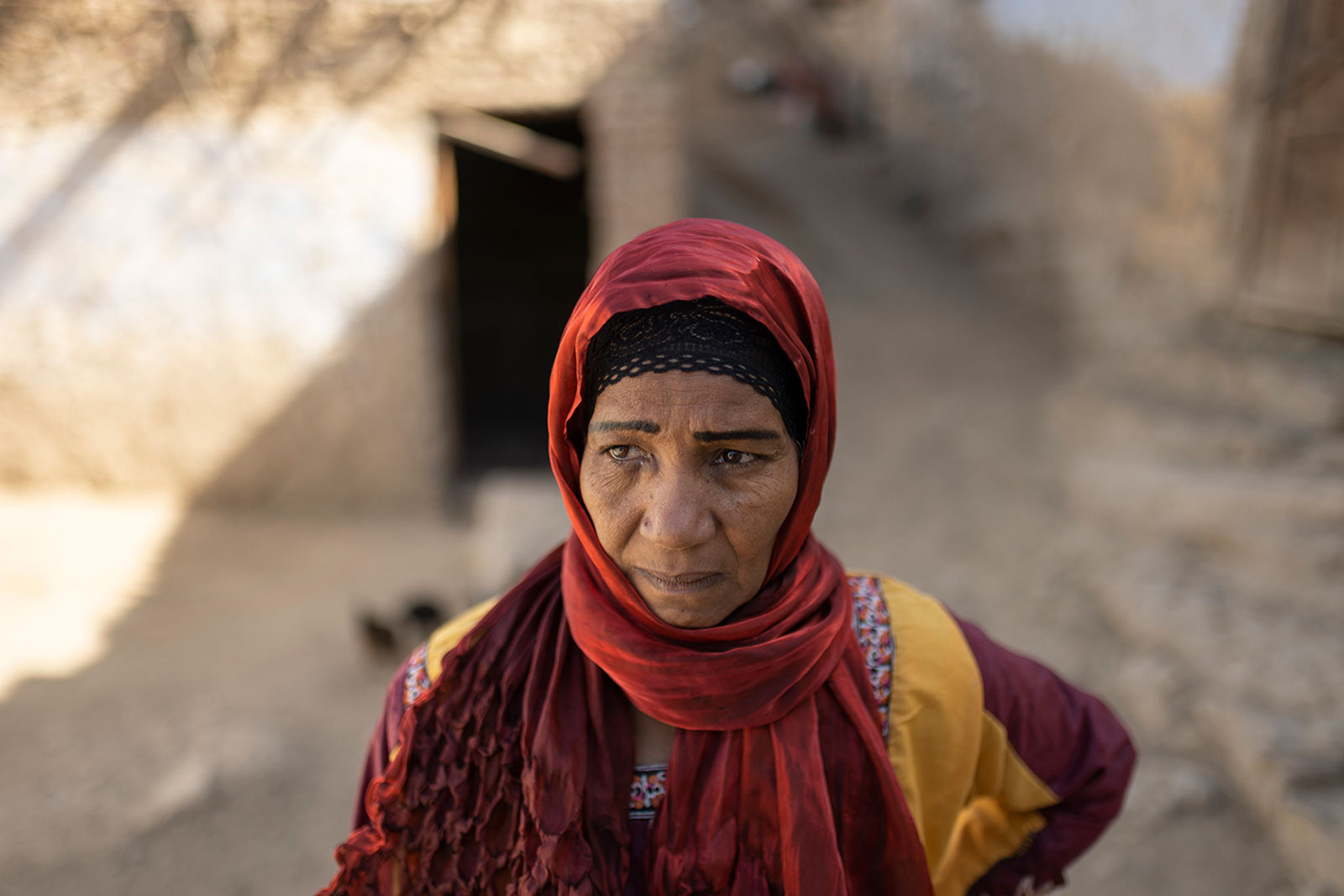 "I'm drawn to topics that challenge linear narratives and oriental ideologies[…] I want to prove that the future of photography and visual storytelling is in collaboration, in challenging the idea of authorship and inviting subjects to become protagonists of their own stories, and acknowledging that visual storytelling and photography will never be objective. And that when we give space to experiment and use different mediums, we can elevate how stories can be told." Eldalil tells PetaPixel.
As Eldalil continues her work on the project now titled Nesting Birds she remains busy with a few other tasks.
"In addition to starting to work on Nesting Birds, I'm also publishing my first major book about my personal project which I've worked on for the past 10 years. It's called The Longing Of The Stranger Whose Path Has Been Broken. Both projects reflect on my journey in exploring different layers of my identity. The Longing Of The Stranger Whose Path Has Been Broken explores my estranged Bedouin ancestry," she says.
"Nesting Birds explores the notion of motherhood through stories of single women who chose to become mothers despite legal challenges and social pressures. This project is part of a series on motherhood, its internal and universal challenges, and how we as a new generation of mothers can break traumatic maternal cycles and amend a long history of social injustice against women and motherhood."

Eldalil concludes by reinforcing the need for herself and other photographers to hone into their storytelling skills by having an eagerness to create community and build authentic relationships.
"I believe that the best photography we can make is of our own stories and of our communities, and the best stories are told when we invest time and effort in connecting with the people whom we're shooting, having mutual trust, and inviting them in the creative process."
For more from Eldalil, make sure to visit her Website
---
Image credits: Rehab Eldalil
Getty inclusion grants are part of Getty's wider grant program, which has donated over $2.4M to photographers and videographers.