Photos of Kurt Cobain Superimposed in his Now Abandoned Home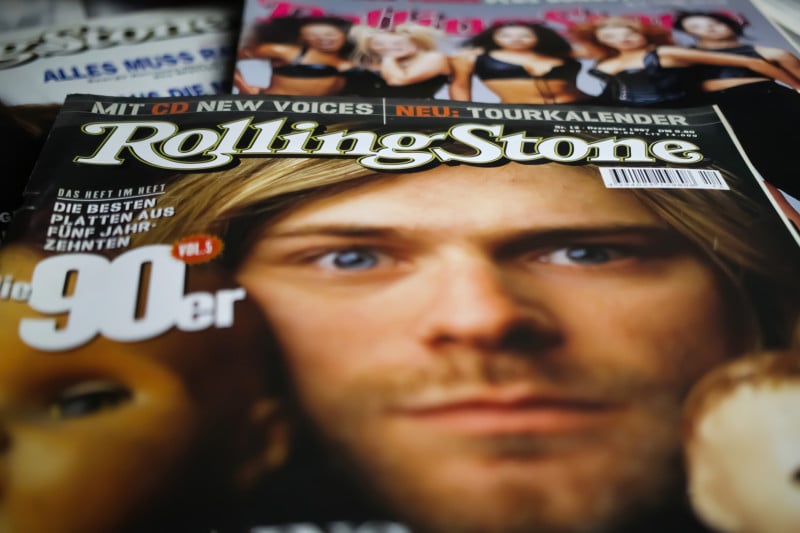 A photographer who spent a day in the old home of Kurt Cobain and Courtney Love overlaying photos of the iconic rock couple says the "feeling was overwhelming."
Steve Birnbaum revisits music history "one picture at a time" by visiting the locations of famous photos and superimposing the original shots with what is there now.
This week, Birnbaum became a viral success on TikTok after he posted a montage of photos from Kurt Cobain's abandoned home located in Hollywood Heights, Los Angeles.
Set to Nirvana's haunting track, Something in the Way, taken from the band's magnum opus album Nevermind, Birnbaum takes the audience through the singer's home with intimate photos of Cobain with wife Love, as well as the couple's daughter Francis Bean.
The video has struck a chord with audiences on the Chinese-owned platform TikTok racking up over four million views since it was published a week ago.
Birnbaum appears to have taken the photos back in April this year. Writing on his Instagram, where he goes by thebandwashere, he expressed a reticence to even post the photos at all.
"[The original photos] straddle the line between photo shoots and personal photos from a family album, perhaps initially never to have seen the light of day," Birnbaum writes.
"Images of someone who is no longer with us. Images of someone who looked genuinely happy, far removed from what would later happen less than two years after these were taken."
Birnbaum says that people will often ask him how it feels to stand in the same spot where legendary performers had defining photos taken of them. For these Kurt Cobain photos, he says the feeling was "overwhelming."
"I was alone, in this run-down house with these photos, and all the memories permeating out of the cracks in the walls, through the splintered floors, dancing along the sun-soaked windows streaked with dust. It was palpable."
More of Birnbaum's work can be viewed on his Instagram and TikTok.
---
Image credits: Header photo licensed via Depositphotos.