Concert Goer Throws Roll of Film on Stage, Band Mails Photos Back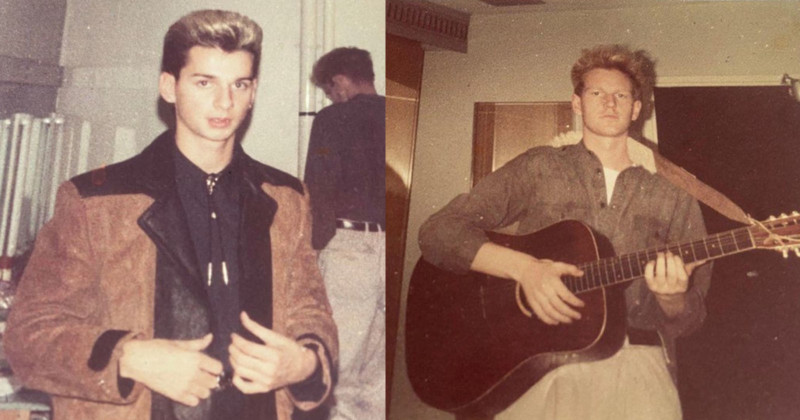 These candid photos of Depeche Mode were taken by the band themselves who sent them to a fan after he had attended one of their gigs and threw a roll of film on stage.
In the 1980s, music fans weren't allowed to bring cameras to a gig, so when Depeche Mode fan Brian McDonnell attended the band's concert he came up with the brilliant idea of throwing a roll of film on stage with a note attached asking if they would send photos back to him.
Brian, who attended the English electronic band's concert in Belfast, Northern Ireland, in 1983, received a unique set of photos in the post showing the band larking around and they have only just been posted online by his widow Anne McDonnell Lawrence.
When @depechemode played Belfast in 1983, a young fan called Brian McDonnell, unable to bring a camera into the Ulster Hall, threw a roll of film with his name and address on it onto the stage and let DM take the pictures. These are what the band sent him back. pic.twitter.com/wAeAxuAcUY

— Belfast Empire (@belfastEmpire) September 13, 2022
Brian, who died 20 years ago age 37 after suffering a heart attack, was a lifelong Depeche Mode fan and his sister told BBC News that they were his "favorite."
"All I remember is him telling me he was at the concert and he had brought a film for a camera with him – he wrapped his name and address around it and asked them to take photos and send them back to him," she says.
"He never thought he would even get a response. I don't know how long after, but he got the film sent back to him."
Depeche Mode was founded in 1980 and was made up of David Gahan, Martin Gore, Andy Fletcher, and Vince Clarke. The band's most well-known tracks are Enjoy the Silence, Just Can't Get Enough, and Personal Jesus.
Brian's widow Anne said that he was "delighted" to receive the photos and proudly showed them off to people. She also said he would love the attention they are getting now.
"Brian loved being the center of attention, he loved to party, he loved to sing," she tells BBC News.
"It was his anniversary there in August. He was 20 years dead and we were all talking about how 20 years is a long time," Anne says.
"Every time we hear a Depeche Mode song on the radio, we just think of him."
---
Image credits:Header photo courtesy of Anne McDonnell Lawrence.