Elon Musk's Ex is Selling Photos of Him from His College Days
Elon Musk's ex-girlfriend is auctioning photos of the billionaire from college with some items currently attracting bids of more than $8,700.
Jennifer Gwynne, who dated the world's richest man when they were both studying at the University of Pennsylvania, is selling candid images and memorabilia of Musk on RR Auction.
Items in the live auction include 18 never-before-seen photos of the Tesla and Space X CEO as a college student.
One photograph in the sale shows a 23-year-old Musk typing on a computer in his girlfriend's Quadrangle dorm room in 1995. As of Wednesday morning, the photograph was edging north of $3,203 with over 33 bids.
According to Gwynne, the image shows Musk doing "seriously schoolwork" and he "talked about electric cars being the way of the future" even then.
Another image, which shows the tech entrepreneur "goofing about upside down" on the floor of his girlfriend's dorm room in 1994, has received a high bid of $2,860. While a picture of a smiling Musk wearing a Judge Dredd t-shirt in a fourth-floor study hall in one of the Quad towers is going for $1,655.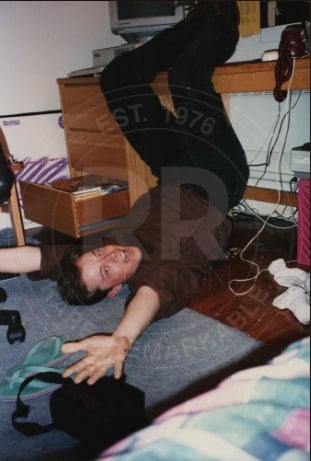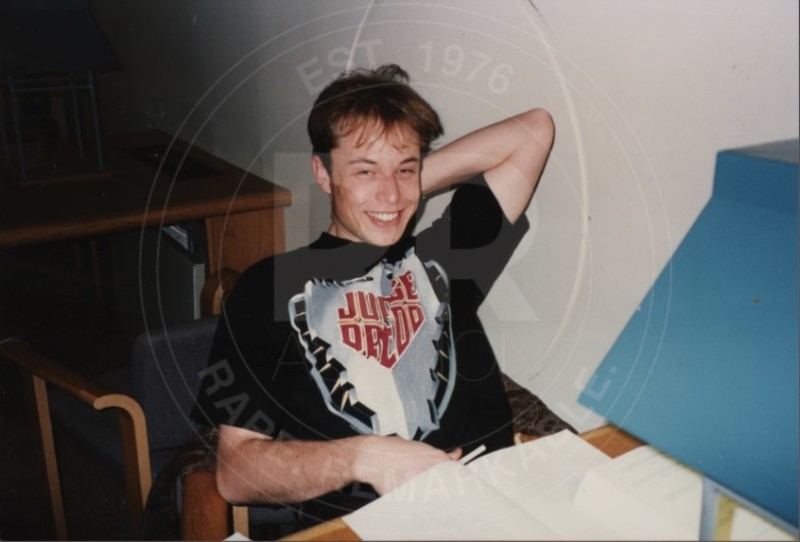 A photo of Musk dressed in a tuxedo for an end-of-the-school-year formal in 1995 is going for $1,000. Meanwhile, bidding for a black-and-white photograph of Musk seated with Gwynne and another friend sits at $1,100.
There are also a further two images of a young Musk that are being auctioned alongside an emerald necklace that the tech entrepreneur gifted to Gwynne as a Christmas present. The first photograph included with the jewellery shows Musk and Gwynne with his mother, the model Maye Musk, during a visit to New York City in May 1995. The second picture shows Musk and Gwynne attending a formal together in 1995. The necklace and photographs have garnered a high bid of $8,784.
However, the item with the highest bid is a birthday card signed by the future Tesla boss to his then-girlfriend who he seemingly calls "Boo-Boo." The signed birthday card is going for $12,103 with 25 bids.
Musk and Gwynne dated for a year between 1994 to 1995. The pair split when Musk moved to California to pursue his tech dreams and launch his first start-up Zip2 in 1995.
Gwynne has now decided to sell the Musk related items to raise money for her stepson's college tuition fees. The auction for each of the items listed will end on 14 September.
Image credits: All photos by RR Auction