Lightning Strikes at Exact Moment Girlfriend Accepts Marriage Proposal
Wedding photographer Danika Camba captured a once-in-a-lifetime photo when lightning struck at the exact moment a woman said "yes" to her boyfriend's marriage proposal.
The exceptional moment, captured in British Columbia, Canada, shows the couple lovingly embracing, with the ring box still in hand, as a bolt of lightning strikes nearby.
Camba tells PetaPixel that she was not expecting a thunderstorm and was taken aback when the lightning bolt hit so close to the group.
"By the time we reached the planned proposal spot it was raining pretty hard and had begun storming a bit, so lightning wasn't out of the question," she explains.
"But I was pretty focused on them and shooting in the moment since the proposal was happening right then. When the lightning did hit, I didn't expect it to hit so hard and so close!"
Camba was using her Canon R6 with an RF 50mm f/1.8 attached to it which captured beautiful, atmospheric photos. Relatives of the couple were gathered nearby whose reactions were caught on camera by the talented photographer.
"It started out just a chill rainy 'couples photo session' turned surprise," Camba explains on her Instagram page.
"Your parents and BFFs traveled to Kelowna and popped out of the bush, then a proposal in the pouring rain with a whole dang light show."
Camba tells Info News that it did not start off as a stormy day but the weather began to turn when Liam Duncan got down on one knee in front of his girlfriend Alisa Hemming.
"She pulled him in for a hug and says 'yes' and that literal moment she says 'yes,' the strike of lightning hits. I've never seen something hit so close and I knew it was close because the thunder happened at the same time as the strike."
Camba says she had a "holy crap" moment when she realized that she has captured something special.
"Sure enough, there were three images that captured the lightning strike as the couple embraced," she tells Info News.
Pretty soon after, the group had to make an escape from that spot since the lightning was so close and the rain was torrential.
"The fact that it struck right when she said 'yes,' you can't make this stuff up," Camba adds.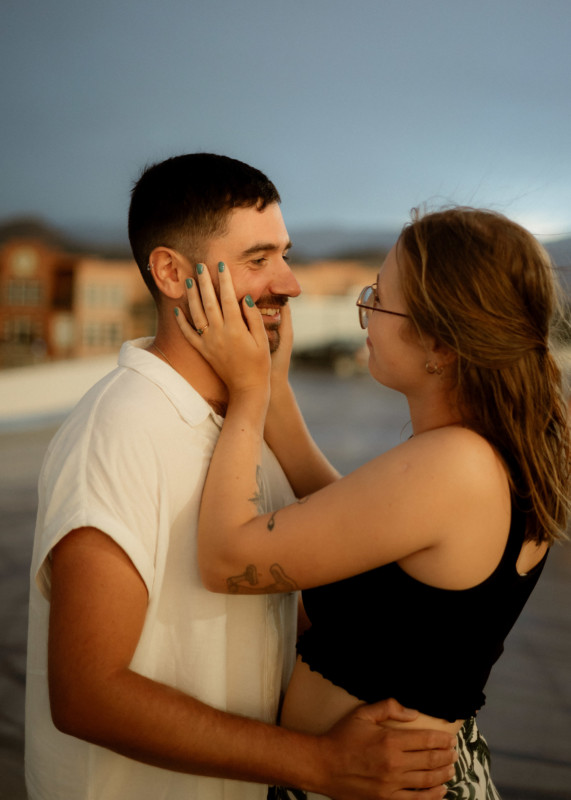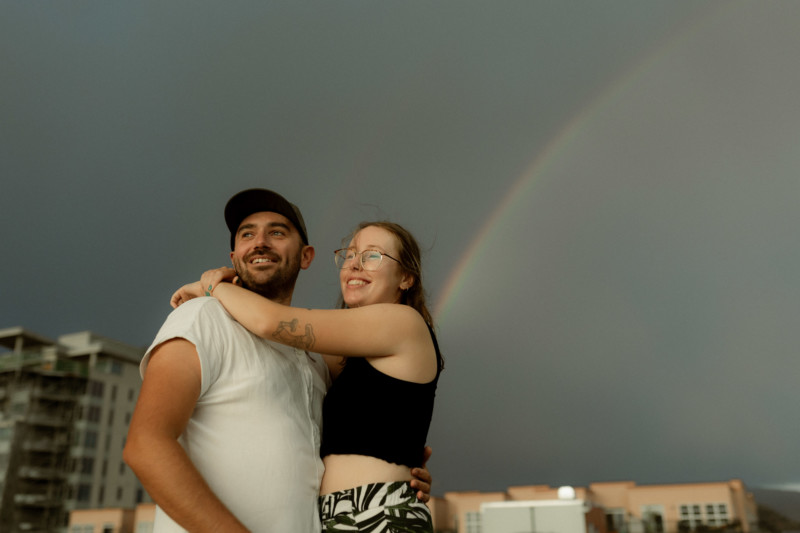 More of Camba's work can be seen on her website and Instagram.
---
Image credits: All photos by Danika Camba.