Instagram Tests Letting You Mark Posts in Explore as 'Not Interested'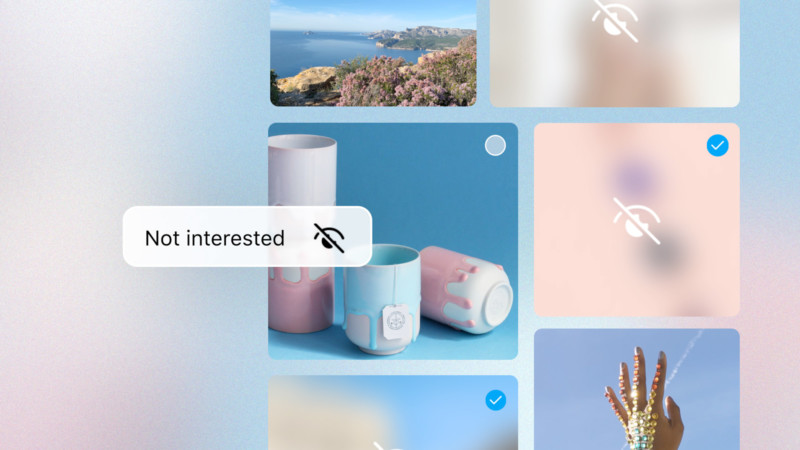 Instagram is testing a new feature that will allow users to mute words, phrases, and emojis from captions and hashtags, and another it says will offer an easier way to clean up the Explore tab.
Instagram announced today that it is testing several new features, all aimed at giving users more control over what they see on the app. The settings would allow users to mute specific words, phrases, and emojis. The other addition will offer an easier way to clean up the Explore tab.
The option works in both captions and hashtags, and though it might appear reminiscent of Twitter's mute setting on first glance, it's a bit more extreme. Based on the Meta blog post announcing the test, there does not appear to be a way to temporarily mute items.
"Whether you're seeing something that's not relevant, or have moved on from something you used to like, you can use this feature to stop seeing content that's not interesting to you," the post reads.
Essentially, think of it as a full purge rather than a way to avoid spoilers.
While users could note what posts they aren't interested in on the Explore tab, this could be a tedious process as they could only do so for one image or video at a time. The new Explore page will have an icon next to the search bar that will allow users to make changes to the page, either by marking items users are not interested in or by noting sensitive content.
In the blog post, parent company Meta reminded users that they can also make notes of what they do like to see, which can hopefully lead to better results in feeds.
This test also comes after Instagram said just last week that it will make the more restrictive viewing option the default for new users under 16. And that news came after a slew of information regarding how harmful Instagram can be for young people (and people in general).
However, it's not clear exactly who the test is being rolled out for, how long the test will run, or if this will become a permanent change. In the meantime, it might be worth checking out and reevaluating what to see on the platform.
---
Image credits: Meta