YouTuber Develops iPhone Lens Filter System That Uses Apple's MagSafe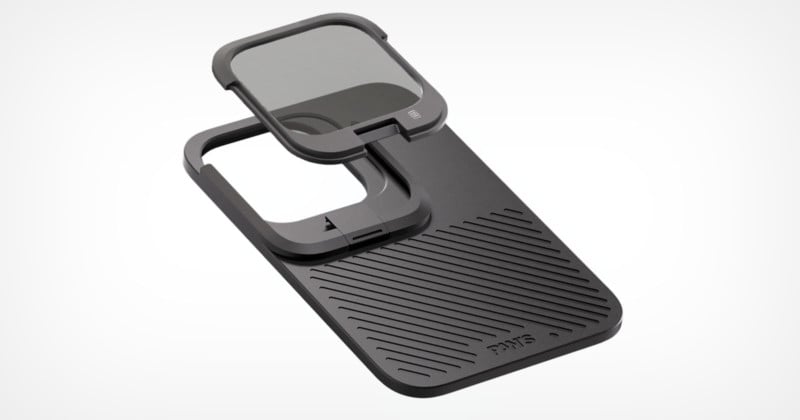 iPhone shooters may soon get a chance to utilize a new lens filter lineup called the Pan's iPhone Magnetic Filter System that easily snaps onto any recent model thanks to MagSafe.
This system is the brainchild of YouTuber Mediastorm who founded Pan's Scheme, the company that developed and is producing the filters. The general idea has two parts: a base that magnetically snaps onto the back of compatible iPhones and then the filter that mounts onto the base. Based on current designs, that means the Pans Scheme filters are compatible with the iPhone 12 and 13 models and very likely the newer iPhone 14 devices that are expected to come next month, should they keep the same lens module.
There are five filter types to start: ND Filter Bundle, Black Mist, Cross-star, Blue Streak, and Gold Streak. What stands out about all of them is they can work with all three of the iPhone's rear lenses. Rather than an external lens or clamp filter that blocks one or both of the other lenses, these were designed to cover the whole array, so switching lenses delivers the same effect. As there's nothing to adjust or configure, you can just take your shot after switching.
This approach isn't unique to Pan's Scheme, but the way the company has implemented it is a lot more seamless than others. NiSi, for example, recently launched a set of iPhone filters that mimic the design of full-size camera filters, but they don't mount on the iPhone as well as what Pan's Scheme shows, which is far more seamless.
The company says rigorous testing ensures users won't encounter ghosting or unwanted effects when using the filters and they were made to work for both still images and video capture. The ND Filter Bundle, for example, has four filters that emulate multiple f-stops to adapt to various exposures. The Blue and Gold Streak filters each come with two filters to accommodate for shooting in portrait or landscape.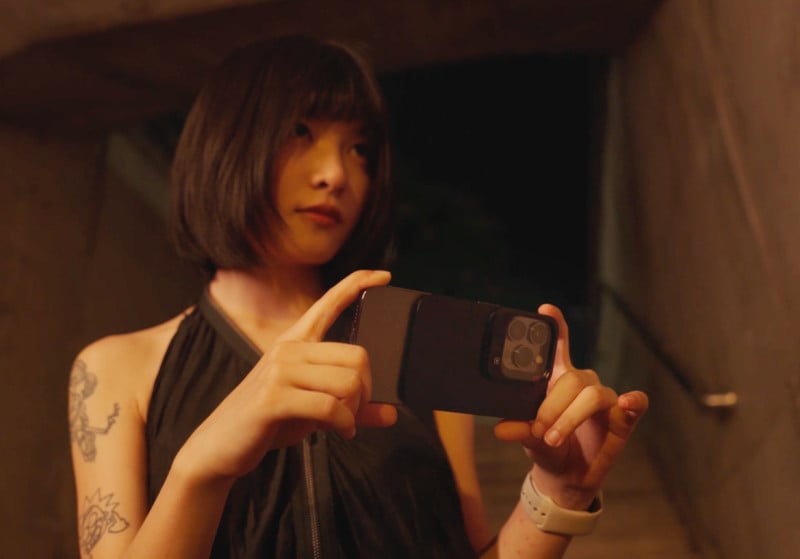 What is not clear is how these filters might work with cases, especially those that supper MagSafe. Based on current renders and images, the best fit appears to be when the iPhone isn't covered by a case.
PetaPixel will be taking a closer look at these filters to see if the ease of use and results come out as claimed as soon as the filters become available. Pan's Scheme says it will launch a Kickstarter campaign on September 6 to officially launch the products, though not yet clear what it plans to do for retail availability longer-term.