Famous Photographers Holding Their Iconic Photographs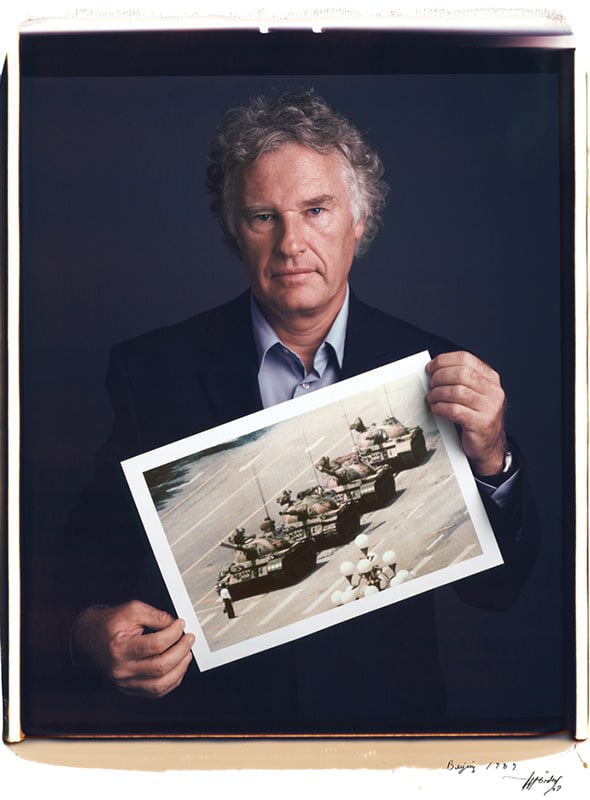 San Diego-based photographer Tim Mantoani has an awesome project and book titled "Behind Photographs" that consists of 20×24-inch Polaroid portraits of famous photographers posing with their most iconic photographs. The film costs $200 per shot, and Mantoani has created over 150 of the portraits already since starting the project five years ago.

Can you name all of the photographers and photographs? Leave a comment with your answers!
You can find out more about the project and purchase the book over on the website.
---
Image credits: Photographs by Tim Mantoani and used with permission