Nikon Confirms D5600 and D3500 DSLRs Have Been Discontinued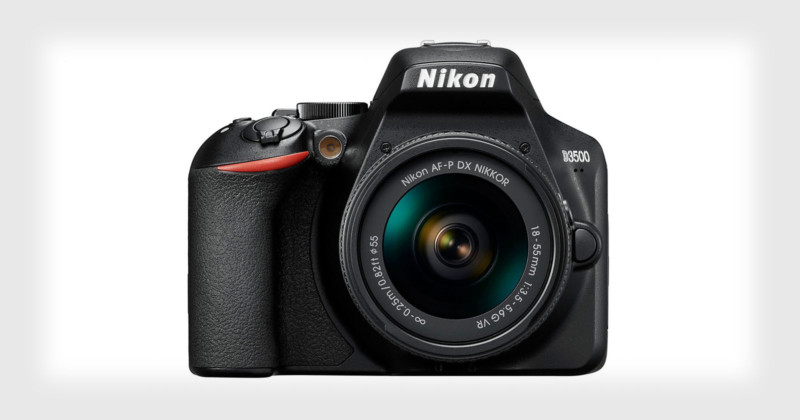 Nikon has announced that production on the D3500 and D5600 DSLRs has ended, confirming a report from last year.
Nikon says that both DX model DSLRs are being discontinued to focus R&D efforts on higher-end photography products for professionals and hobbyists and to concentrate on models with improved video capabilities, which the company says is a trend among younger photographers.
"You may have seen from recent Nikon Investor Relations releases that Nikon has focused its R&D efforts into mid to high-end cameras and lenses, targeted at professional and hobbyist photographers," says Nikon in a statement to retailers, as reported by Amateur Photographer.
"We are also focusing on strengthening products in response to younger hobbyists' needs, for whom video is the primary focus. It is with this product strategy in mind that production has ceased on both the D3500 and D5600 cameras."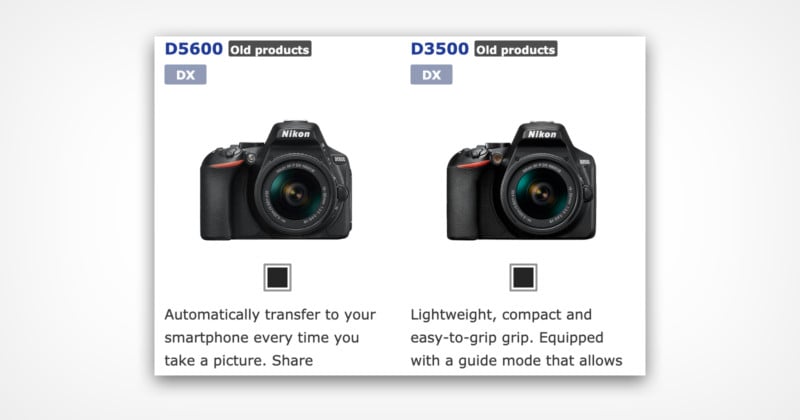 The move isn't all that unexpected. In late 2021, Nikon had designated both cameras as "old product," signaling that their production life would soon be coming to an end. As the popularity of mirrorless cameras continues to shift attention away from the DSLR platform and with the challenges of a worldwide computer chip shortage affecting manufacturers of electronics, including cameras, many brands are shuttering models which have shown signs of slowing down due to current trends. With Nikon stating that R&D efforts are being focused elsewhere, this move effectively kills the D3-00 and D5-00 product lines.
The entry-level Nikon D3500 was launched in 2018 and was touted to have longer battery life, a better grip for holding the camera, and a lighter design. Meanwhile, the slightly older D5600 brought Bluetooth and NFC connectivity to the camera line. Both used a 24.2 MP DX CMOS image sensor.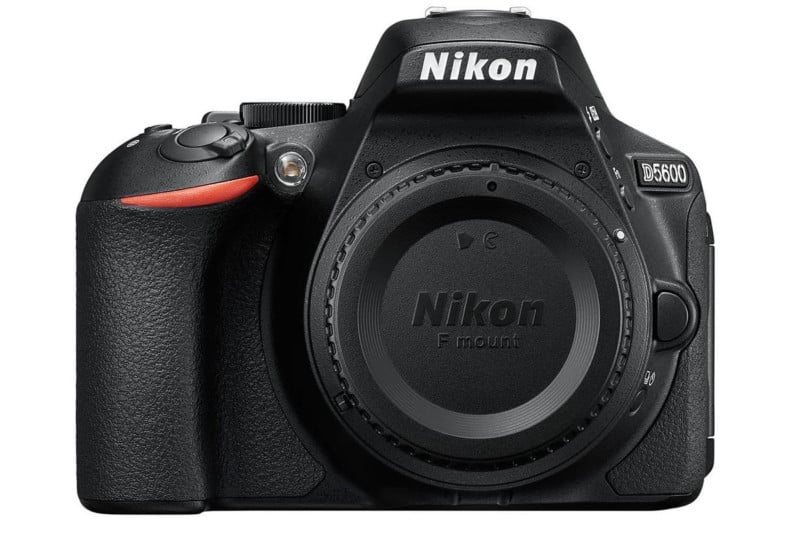 Nikon has said that while no new stock will be replenished for both models, the cameras will continue to be sold until inventory has been depleted. The D3500 has a retail price of around $415, with the D5600 priced slightly higher at $550. However, it wouldn't be a surprise if the camera prices drop some to clear out inventory, especially at big box stores.
Nikon also confirmed that the company will be replacing its ViewNX and CaptureNX image editing apps with NXCapture Studio, a new app for photo editing and image processing. As of June 30, the company will no longer provide the download links for ViewNX 2, ViewNX-i, Capture NX 2, and Capture NX-D. NX Capture Studio can be downloaded Nikon Download Center website.