The New Laowa 24mm 2x PeriProbe Lens Has a Rotating Front Optic
Venus Optics has unveiled a new unique macro lens: the Laowa 24mm T14 2x PeriProbe. It has many of the same features as the previous Laowa probe lens but with a twist — a 90-degree rotating periscope tip at the end.
The new PeriProbe is designed to not only fit into tight spaces where conventional lenses cannot go but with a 360-degree rotation capability, it is capable of some unique detail photos or motion video shots. With a wide-angle 2x magnification, the PeriProbe offers a unique "bug-eye" perspective without much distortion.


The PeriProbe also comes with a 1/2-20-inch thread towards the end for attaching magic arms and extra lighting in order to illuminate tiny objects in the macro range.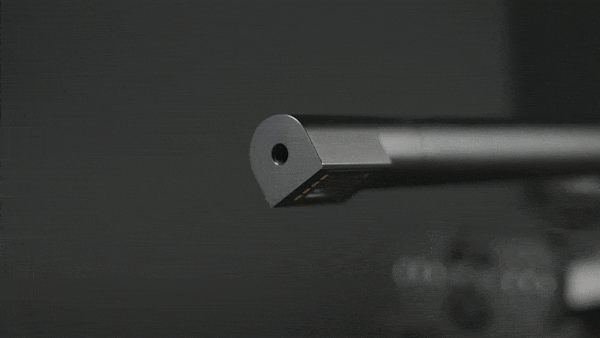 The lens is made to support a variety of camera mounts including Arri PL, Canon EF, Canon R, Nikon F, Nikon Z, Sony E, and Leica L.
The PeriProbe has an aperture range of T14 through T40. With T14 at the fast end, it's not exactly a speed demon and will require adequate lighting in order to expose photos or video. However, Laowa says that even with that aperture range, the PeriProbe provides solid bokeh when shooting up close and personal.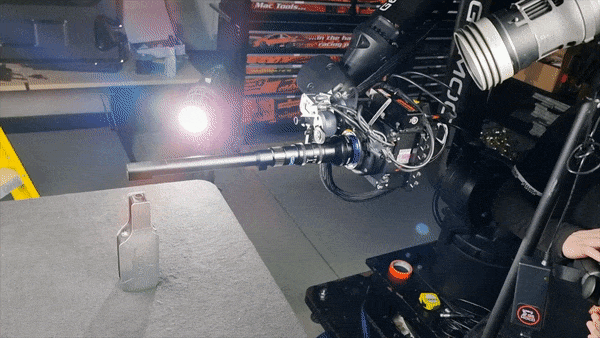 The maximum 2x magnification provides for an extremely close-up focal distance of 0.8-inches (two centimeters) at full magnification, which the company says can make even the tiniest subjects larger than life.
Thanks to its a long, narrow tube, the PeriProbe can reach deep inside tiny gopher holes, around delicate chess pieces, or descend into glass objects while keeping the majority of the camera out of the way. The right-angle lens has an 85-degree field of view, which Venus Optics says makes it ideal for shooting ground-level camera angles without having to spend extra time setting up the camera so that's out of the way of anything which may be an obstacle. The barrel is also waterproof, so shooters can fully immerse the lens underwater while keeping their camera array nice and dry above the surface.
The Laowa 24mm T14 2x PeriProbe lens comes with the main unit, 90-degree module, and standard direct view periscope attachment. The company also has an optional 0.7x focal reducer for APS-C and Micro Four Thirds cameras, which boosts the maximum aperture to f/10.
The Venus Optics Laowa 24mm T14 2x PeriProbe lens is available for $2,299. Venus Optics has also announced a price reduction of its standard periscope lens to $1,449 for the standard model and $1,599 for the Cine model.