'I Photographed a Stranger Every Day for a Year'
A photographer captured a stranger's portrait every day for an entire year after his work as a director dried up because of the Covid-19 pandemic.
Rory Langdon-Down, from London, UK, committed himself to the daunting task of trudging out each day with the mission to find someone to photograph for his project Portrait a Day, but has been rewarded after he created a book of his photographs.
Langdon-Down shot the project over the course of 2021 using two Fujifilm cameras for his project, starting on the X100F and finishing on the XPro-3, which the 32-year-old chose intentionally as they're both film-like cameras.
Initially, Langdon-Down posted each day to his Instagram account which is where the project lived, however by September the project had gained enough traction for the intrepid photographer to publish a book of his work.
"When the second lockdown hit us in the UK, my work as a director and director of photography dried up and I was left twiddling my thumbs. I've always been interested in people and portraiture, so I pondered the idea of photographing a different person every day of the year for a full year as a way of documenting the particularly strange times we found ourselves in with the Covid-19 pandemic," he says.
"I hadn't really contemplated what the project would actually entail and how hard it would be, and maybe if I had I would never have gone through with it, so I blindly stepped into day one of the project and committed myself to the year."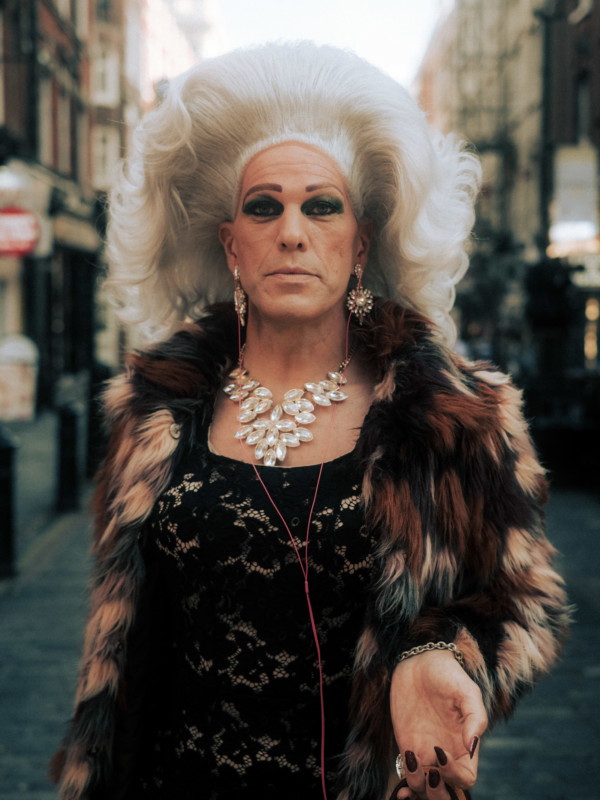 Langdon-Down says he had very little previous experience when it came to stopping people in the street and asking for a portrait, but stressed that his choice of camera was key to this.
He explains: "The nature of the project was that I would stop strangers in the street or wherever they were and ask to shoot their portrait, so having a small, unobtrusive camera to do this was vital. Most people I photographed were not used to having their portrait taken, so I needed to be quick and remove any of the fear that a bigger camera may instill in somebody."
Langdon-Down usually shoots on film camera so a camera that created film-like images and that operated like a film camera was important to him. This is why the X100F was his first-choice, the excellent compact camera ticks all the above boxes, but with the added benefit of uploading pictures straight to his phone to be edited on Lightroom and then shared on Instagram.
"After about 5 months, I tried the XPro-3 with a 35mm lens, which is much closer to what I prefer when shooting portraits (instead of the fixed 23mm the X100F has). This meant I got a more intimate portrait but still remained a subtle camera that I could carry on me every single day without worrying about it."
One of the portraits from Portrait a Day was awarded the British Journal of Photography's Portrait of Humanity 2022. Langdon-Down says it was his favorite photograph and is actually titled 'Unknown,' because they were the only person in the whole project who agreed to be photographed but didn't offer up their name.
Portrait a Day 2021 is available to buy on Langdon-Down's website and it features all 365 portraits accompanied by 40,000 words.
---
Image credits: All photos by Rory Langdon-Down.