Photo Series Documents Unique Elephant Sanctuary in Kenya
National Geographic photographer Ami Vitale has been working in Kenya, documenting how a local elephant sanctuary sought alternative ways to feed orphaned or abandoned elephants after experiencing the global supply chain disruption due to the COVID-19 pandemic.
An ambassador to Nikon, Vitale is an experienced environmental and wildlife photographer and a filmmaker who has covered stories in more than 100 countries. She was also included in PetaPixel's "10 Female Photographers You Should Know in 2022" list.
Throughout her career, Vitale has met countless people who have left a tremendous impact on their own communities. With that in mind, Vitale finds it important to highlight these types of stories to remind everyone of their responsibility and the power to make a difference.
Sanctuary That Cares For Orphaned Elephants
One such impactful assignment involved Vitale traveling to Reteti Elephant Sanctuary in northern Kenya, where local community members look after orphaned or abandoned elephant calves — a first of its kind in Africa, CNN reports. Elephant calves become orphaned or abandoned due to drought, man-made wells, human-wildlife conflict, and natural mortality.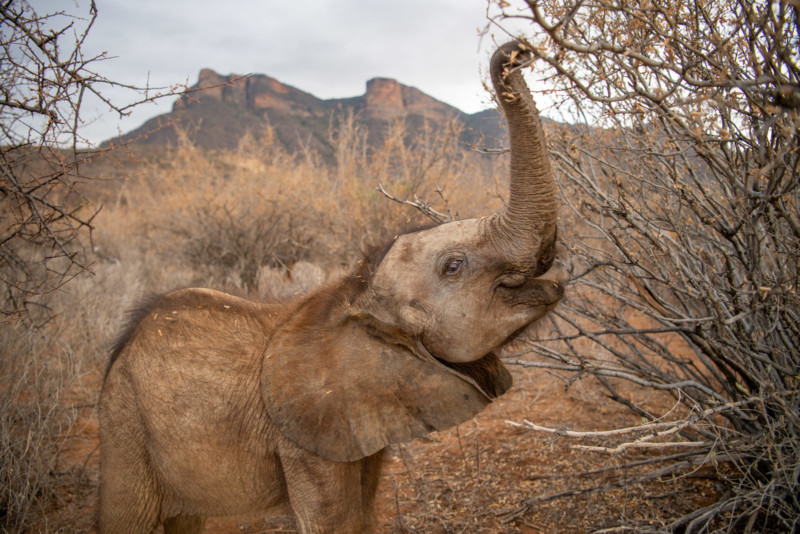 Due to the global disruptions caused by the coronavirus, the orphanage was forced to adapt and look for a different way to feed its calves. Normally the calves are fed powdered milk formula, the same that humans use for infants, but the lockdowns made travel from the sanctuary to cities difficult, which meant sanctuary workers couldn't access formula.
"This left already vulnerable baby elephants in a desperate situation," Vitale tells PetaPixel. "The team had been mulling over how to improve their milk recipe for a long time. The orphanage had used human baby formula since its establishment in 2016, but costs were high, cans had to be imported, and nutrients weren't always natural."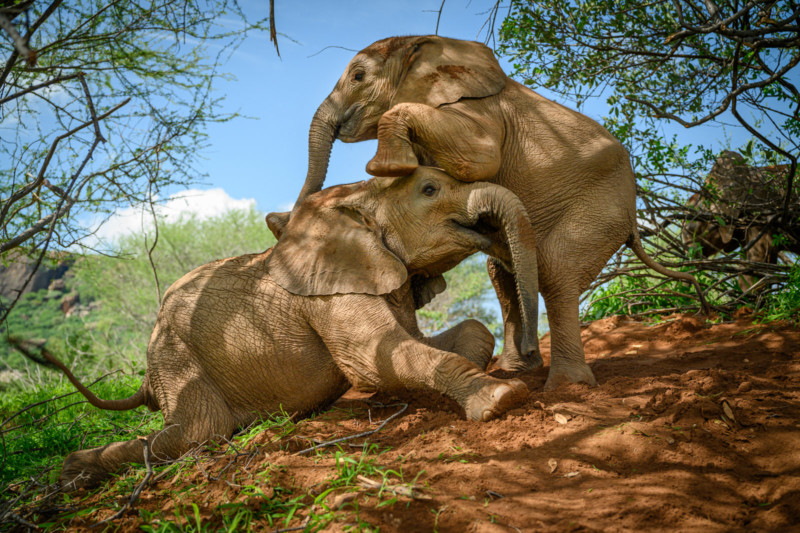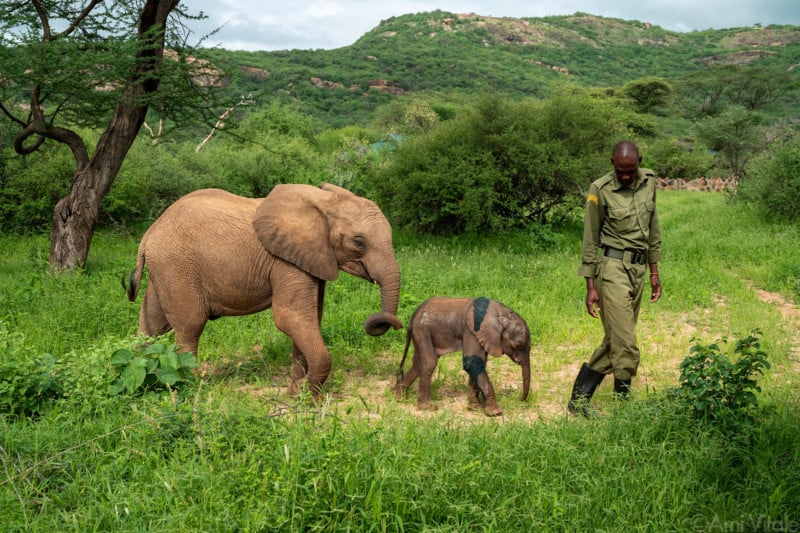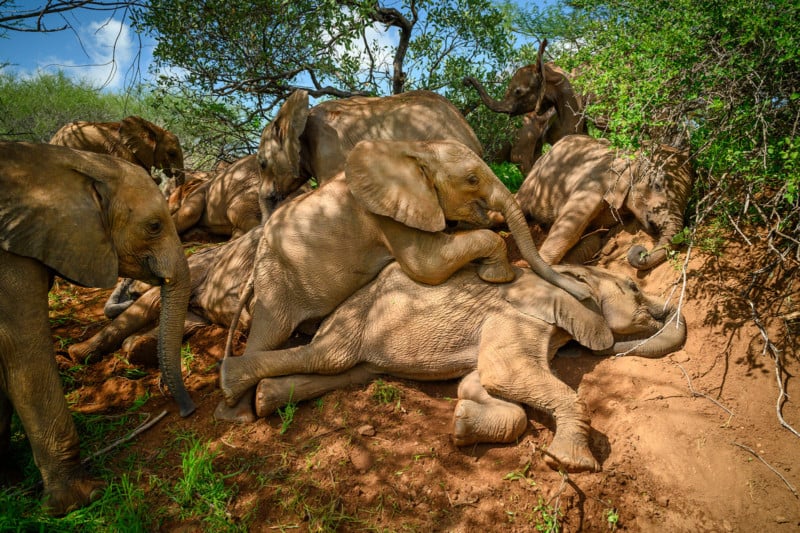 In response to the increasingly difficult situation, the sanctuary had to come up with a simple and innovative solution quickly. Luckily, the community found a surprising alternative in milk obtained from local goats.
"After studying the formula and extensive research, they put the new formula to the test and fed the baby elephants the goat's milk," Vitale says. "Reteti's elephant keepers quickly noticed that the young elephants were getting healthier — the goat milk was working better than the powdered milk formula that came from tin cans."
Local Solutions Empower Local Communities
Since making the switch from a formula the elephants had relied on for years, the animals are thriving. They went from a 50% survival rate of newly arrived young orphans to almost 100%. Vitale notes that the change has also brought a shift in the relationship between the community and the calves — the goat's milk is more nutritious, sustainable for the planet, and empowers women in the community who are benefitting from this new source of income.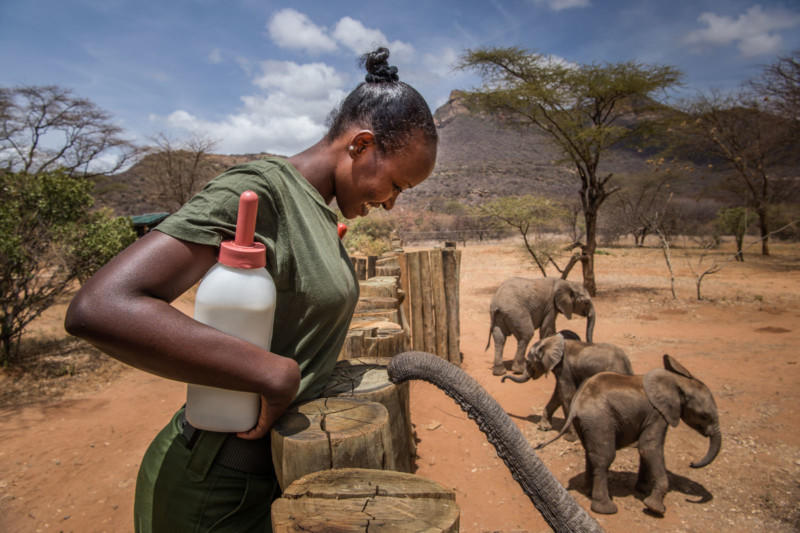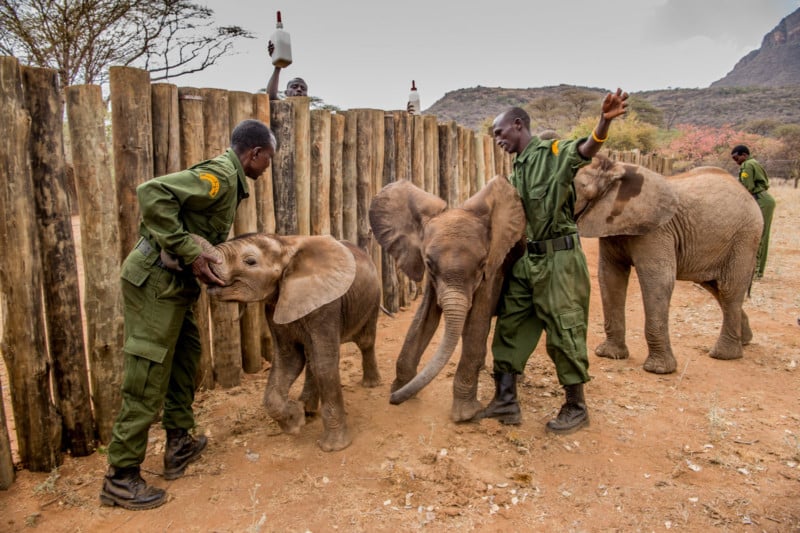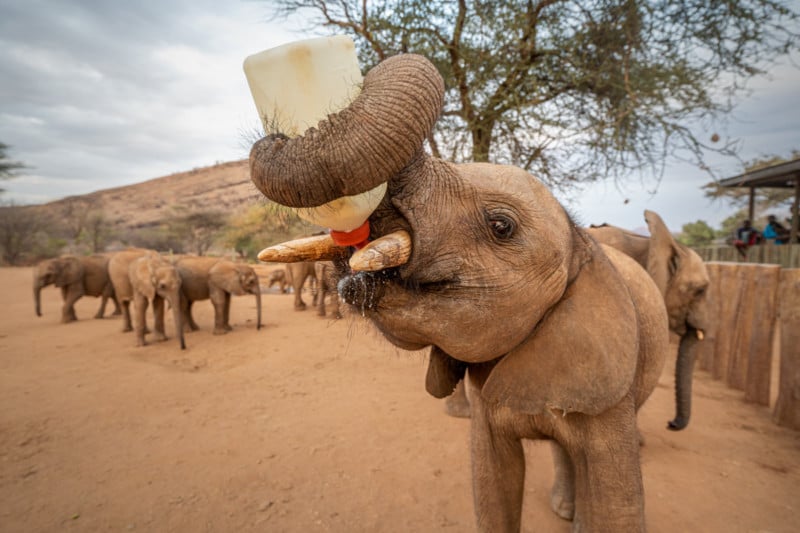 "Many of the 'milk mamas' as they call themselves, are setting up bank accounts for the first time in their lives, saving money and using the income for everything from taking their children to school or paying hospital bills," Vitale explains. "This milk is giving women a space at the table when discussing pastoralist grazing plans for the future."
For Vitale, this story is about reminding people that even in the most challenging moments, like during the pandemic restrictions and the effect they had on communities, humans can break away from what is familiar and find transformative discoveries that pave the path towards a better future.
Building Real Connections as a Photojournalist
Vitale has worked on this long-term documentary project since 2016, two years after she first heard about the ambitious plan to create the first indigenous-owned and run elephant sanctuary in Africa. In addition to photographs, she has also produced a short film and launched a fundraiser for the elephant sanctuary.
"It has been a wonderful, slow process, first getting to know all of the people involved and then becoming friends with the elephants too," she says. "They taught me that it takes time and patience to truly understand one another but once you do, you are transformed."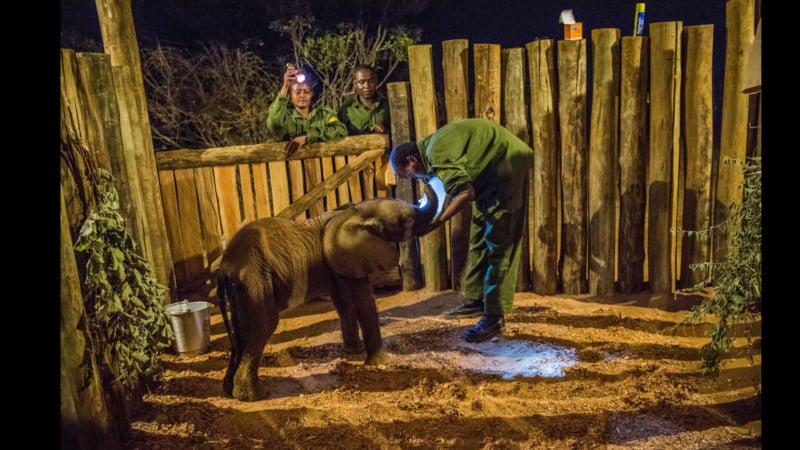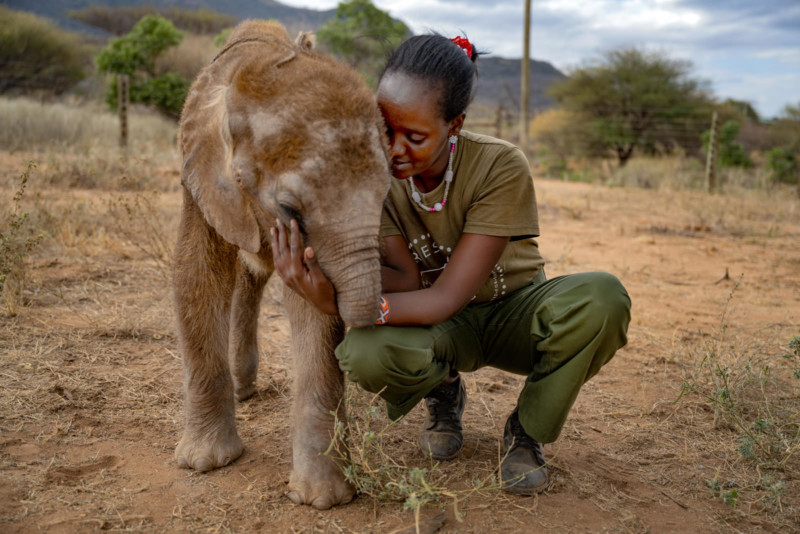 "They also showed me that even in the most challenging places, I see so much beauty, resilience, and hope for this planet," Vitale adds. "I think that simply shining the light only on the worst stories often does not motivate action."
Vitale explains that it's not productive to only focus on the problems and challenges without seeking ways to provide solutions or showing inspiring examples of "people turning things around, against all odds." With that in mind, Vitale's mission for the last decade has been to uncover unique stories in the most unlikely places to remind people what can be achieved.
"Every single one of us has the capacity to do great things in our own lives to make a better world that we all want to live in," says Vitale.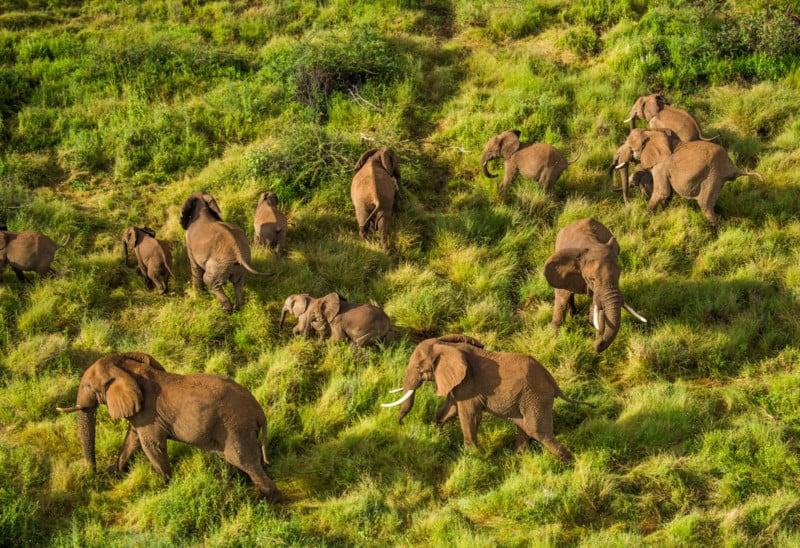 At the time of publication, Vitale is at the sanctuary. She has created a series of visual storytelling workshops for 40 conservationists, including keepers from Reteti and from across Kenya, and hopes to "unite and amplify another generation of powerful storytellers."
"Who gets to take the photos and tell the stories matters," she says. "Which images are included, what's emphasized and what's ignored depend on the narrators themselves. And while it has been a privilege to share their story with the world, I have always felt this is their story to tell," Vitale explains.
"The messenger really does matter as much as the message itself."
More of Vitale's work can be found on her website and Instagram, while the work of Vitale's mentored conservation storytellers can be found on their Instagram.
---
Image credits: Photos by Ami Vitale.