Timelapse Shows 10 Years of Haboob Dust Storms Across Arizona
Storm-chasing photographer Mike Olbinski has released a gorgeous 4-minute short film that compiles timelapses of epic dust storms that have swept through his home of Phoenix, Arizona, over the past decade.

Olbinski got his first taste of capturing haboobs, or powerful dust storms carried along by weather fronts, when a historic haboob slammed into downtown Phoenix back in 2011.
It "just happened to be my third ever time-lapse attempt," Olbinski writes. "I posted it online, it did well and thus I decided to keep time-lapsing dust and storms."
Fast forward a decade, and Olbinski has now captured a large number of haboobs and has become quite familiar with how to best capture them on camera.
"[T]he amount of haboob goodness I've witnessed and captured on camera has been a blast," he writes. "Incredibly fun, exhilarating and rewarding. It started as a passion, turned into a business and now I consult annually with production companies on how to capture them on film."
The Skill of Chasing Storms
The skillset Olbinski has developed in chasing various types of storms and weather phenomenon is just as relevant for shooting dust storms.
"Forecasting dust storms is the result of years of practice figuring out the best areas for them to occur, the most ideal patterns in which they happen and how to chase/stay in front of them," Olbinski tells PetaPixel. "After all these years, it's like second nature and it's exhilarating at times, especially when they are awesome."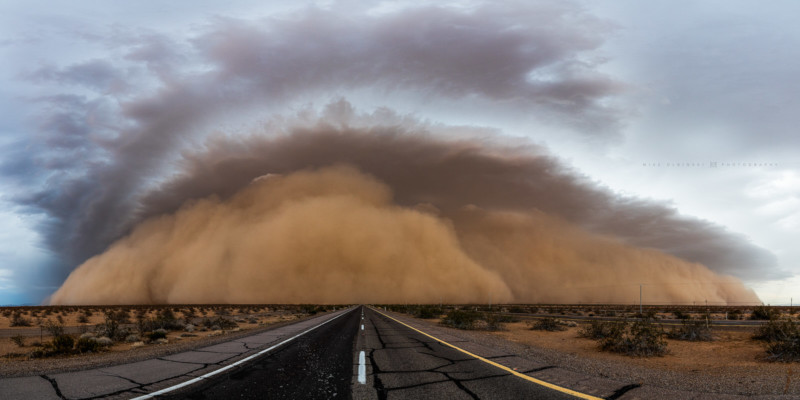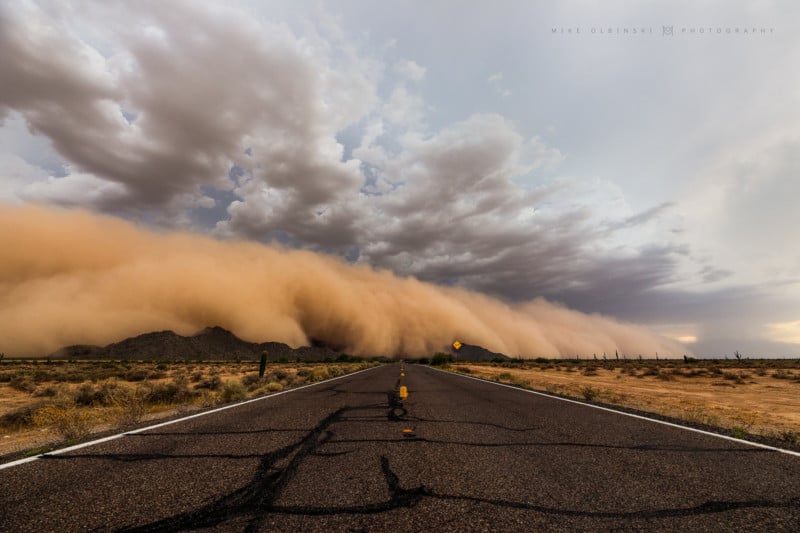 The photographer says he has always wanted to create a short film featuring only his shots of dust and haboobs, and he finally got around to putting it together after collecting ten years' worth of footage.
"The final clip at the end is the first dust storm I ever shot, the historic 2011 haboob over Phoenix," Olbinski says. "A couple days in 2018 were especially a blast, one of them resulting in an almost 3-hour haboob down Interstate 8 that was one of the best I've ever seen."
You can find more of Olbisnki's work on his website, YouTube, Facebook, and Instagram.