Leica Unveils the Limited Edition Matte Black Summicron-M 28mm f/2
Leica has announced a limited-edition matte black version of its Summicron-M 28mm f/2 ASPH lens that comes with an integrated lens hood. The company says that not only does it look good, but the paint is also designed to resist scratches.
The Leica Summicron-M 28mm f/2 ASPH was originally released in 2016 along with the Leica Elmarit-M 28mm f/2.8 ASPH and Leica M Summicron-M 35 mm f/2 ASPH.
This new version is limited to 450 pieces worldwide and dramatically changes the look and feel of the lens. Leica says the matte black exterior is not only strikingly different than the glossy black of the original, but it also is specifically designed to be resistant to abrasion and the adhesion of dirt.
The matte finish is joined by what at a glance may appear white, but is actually a "neutral green" set of inlaid engravings on the exterior of the lens, which replace the mixture of gold and white on the original. The red alignment dot has also be changed to black to complete the monochromatic look.
Leica says that the choice of the neutral green mixed with the matte black compliments both analog and digital Leica M bodies as well as any SL, Cl, or TL camera system that uses a Leica M-Adapter.
The new limited edition lens makes one other change that is in contrast to the original, and that is the integrated lens hood. The original, non-limited-edition model has a standard screw-on metal hood. The limited-edition version integrates it into the body of the lens so that it can be extended or retracted when needed.
Aside from that change, the lens is functionally identical. Just like its predecessor, the Matte Black Summicron-M 28mm f/2 ASPH features nine elements in six groups which, as the product name suggests, includes an aspherical element. It has an aperture range of f/2 through f/16 that is controlled through a 10-bladed diaphragm. It features a 2.3-foot minimum focus distance, a 46mm front filter size, and has an angle of view of 75-degrees.
Below are a few sample images taken with the lens by photographer Jason Roman: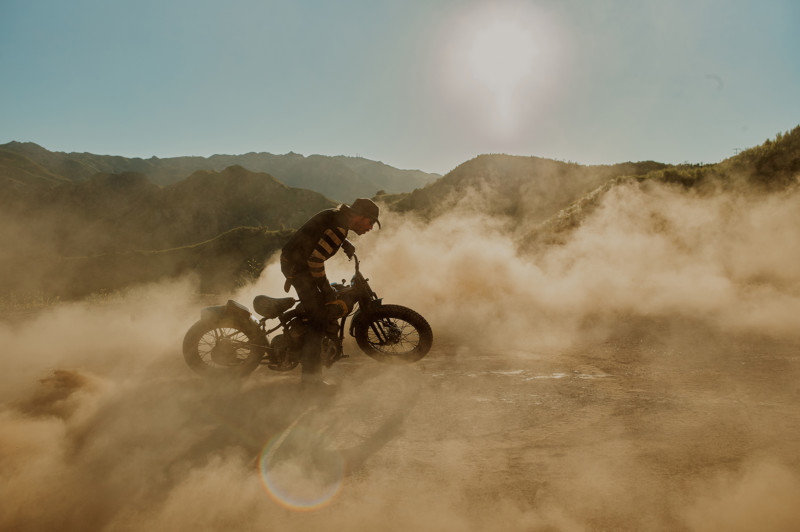 As is typical with Leica's special edition products that are limited in quantity, the Summicron-M 28mm f/2 ASPH lens will be available exclusively at Leica Stores and Boutiques for $4,495. Given that the original lens retailed for $3,995 at launch but now can be found for more than $5,000, seeing a higher asking price at stores for the limited edition optic seems likely.