Closeup Photos of Frozen Flowers on Fruit Trees
Spring is a beautiful season in the Netherlands. Every year there are many different flowers to see and photograph. You might know me for my many years of photographing tulips, but there are so many more beautiful flowers to see in the Netherlands!

During spring we occasionally get some very cold nights here during spring with temperatures dropping way below zero. When that happens, fruit growers spray all of their fruit trees with water during the night and early morning. This actually protects flowers — perhaps the opposite of what you would expect. Sleepless nights for the fruit growers, but beautiful frozen flowers in the morning.
The water freezes around the flowers and buds and gives a protective layer for the 'real' destructive frost. In the morning the water unfreezes from the first sunlight, and most flowers awaken untouched! The frozen water around the flowers gives a magical effect!
This photo series shows frozen flowers on the morning of Sunday, April 3rd in the Betuwe area of the Netherlands, which is famous for its fruit trees.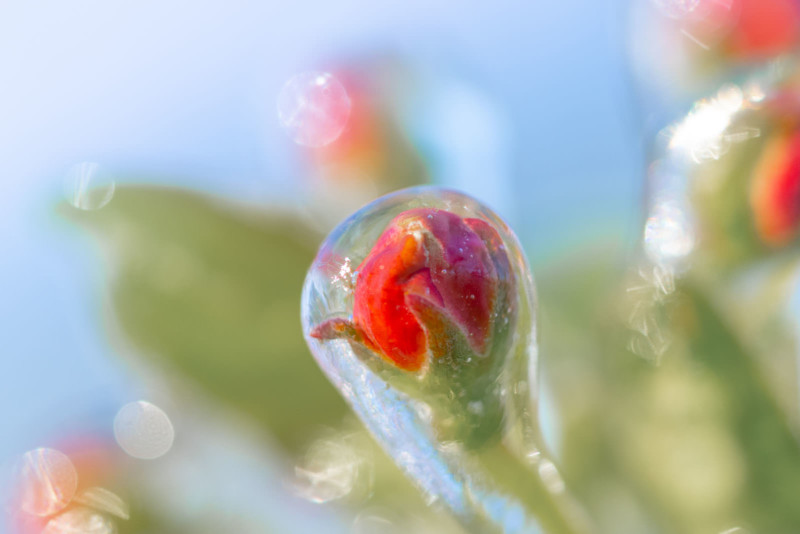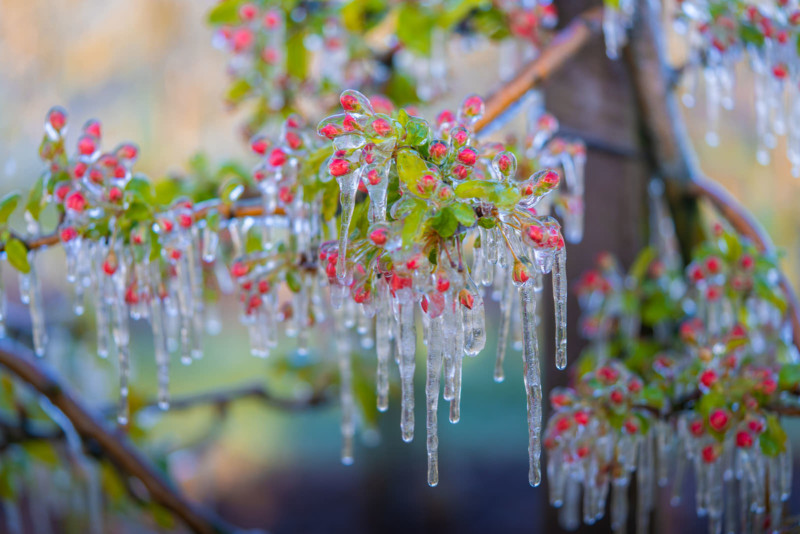 Special thanks to local Betuwe photographers that photograph this beautiful sight every year, in particular Ronald Verwijs that pushed me to come and see (and photograph) it.
All the photos above were shot with the Sony a7R IV, Sony 90mm Macro, and Sony 70-200mm f/2.8 GM Mark II.
---
About the author: Albert Dros is an award-winning Dutch photographer. The opinions expressed in this article are solely those of the author. His work has been published by some of the world's biggest media channels, including TIME, The Huffington Post, The Daily Mail, and National Geographic. You can find more of his work on his website, or by following him on Facebook and Instagram. This article was also published here.